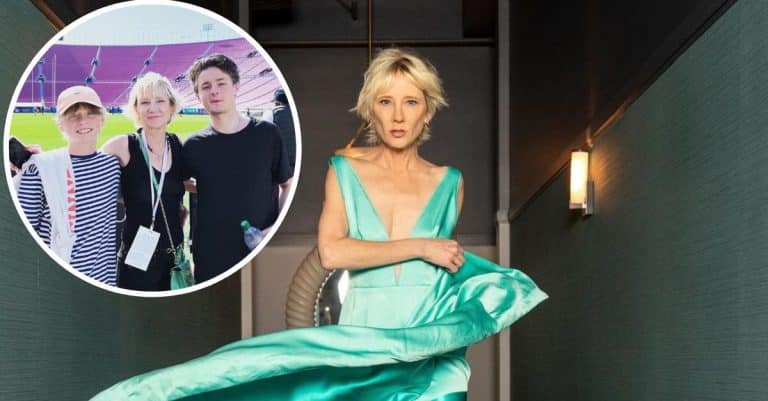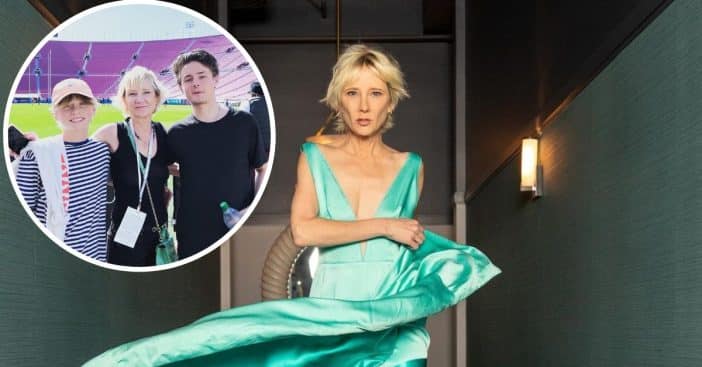 Anne Heche played iconic characters in movies like Walking and Talking, Donnie Brasco, Volcano, I Know What You Did Last Summer, and Psycho. The late actress successfully struck a balance between her acting career and running a successful family life as a mother to her two children, Homer and Atlas. Sadly, Heche passed away at 53 following a fatal car crash on August 12, 2022.
Heche shared her two children with her ex-husband Coley Laffoon and her former boyfriend, James Tupper. During her lifetime, Heche was always grateful for the gift of motherhood and she doesn't hesitate to praise her kids. "Obviously, the miracle of life for a mother is just dumbfounding," she revealed to People. "It's so hard to explain how wonderful it is to look in the eyes of a child that you're blessed with."
Read on to know more about Heche's sons.
Homer Laffoon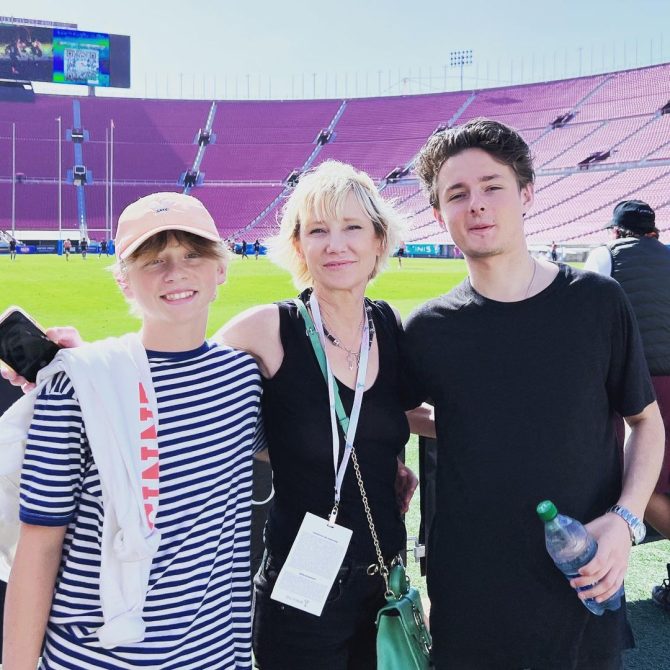 Heche welcomed her first son Homer on March 2, 2002, with her ex-husband Coley Laffoon whom she was married from 2001 to 2009. After the actress divorced Coley, he gained custody of their son but this did not affect the relationship between the mother and child. Homer made several public appearances with his mother and shared family moments which Heche displayed on her social media pages.
When Heche had her second son, Homer found it difficult to adjust at first but he learned to adapt. The Vanished star told People magazine, "It's hard to share attention … but he's really found his stride now and he's very protective of him."
However, it seems the bond between the brothers became strained after Heche's death. Homer filed for control over his mother's estate after her death and the request did not sit well with Atlas's father, Tupper. He claimed that Homer "has acted in a hostile manner" towards Atlas and "has refused to communicate with him or his representatives at all."
The court eventually granted Homer the special powers to "take possession of all the personal property of the estate of the decedent and preserve it from damage, waste, and injury." On November 30, 2022, Homer was named the general administrator of his mother's estate and he has also been assigned to take charge of her forthcoming book.
His attorney, Bryan Phipps stated to People after the hearing, "We believe the court reached the correct result this morning, both legally and equitably, and are glad to have this phase of the process behind us. With Mr. Tupper's allegations and objections now resolved, we are hopeful the administration of the Estate can proceed without unnecessary complication."
Atlas Heche Tupper
Heche shares Atlas with her ex-boyfriend of almost a decade, James Tupper whom she met in 2007 and broke up with in 2018. Atlas, who was born on March 7, 2009, has one of the most bright personalities Heche had ever met. She gushed to People about her son, "He's just so easy I can't believe it. He cracks a smile every time he opens his eyes and he's a real bundle of joy."
Like his brother, Atlas was always shown off by his mum on her Instagram pages whether on family getaways, Halloween, or his birthdays.