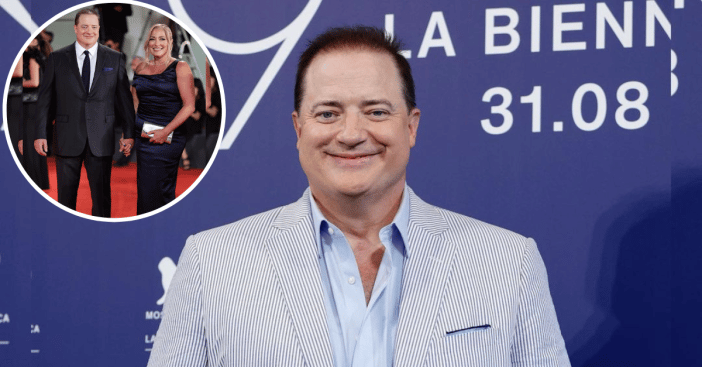 Brendan Fraser started a relationship with actress Afton Smith after meeting at a barbecue hosted by Winona Ryder in 1993. The couple tied the knot in 1998 and have three sons, Griffin Arthur, Holden Fletcher, and Leland Francis. Sadly, they announced the end of their union in December 2007. However, after a long while, it seems Brendan has found love again.
Recently, Brendan Fraser has been gracing the red carpet alongside his girlfriend, Jeanne Moore, after a long hiatus from Hollywood due to health challenges. The actor fully returned to acting after landing a role in the 2022 Darren Aronofsky film The Whale, which got him a Golden Globe award nomination.
Brendan Fraser took time off Hollywood because of his health
In the mid-2000s, he started to prioritize his health and well-being rather than taking up additional acting roles. The 54-year-old revealed in a 2018 interview with GQ, that filming The Mummy took a toll on his body. "By the time I did the third Mummy picture in China, I was put together with tape and ice — just, like, really nerdy and fetishy about ice packs," Brendan noted. "Screw-cap ice packs and downhill-mountain-biking pads, 'cause they're small and light and they can fit under your clothes. I was building an exoskeleton for myself daily."
The 54-year-old underwent a laminectomy twice, had a partial knee replacement, and had vocal cords repair surgery — all within seven years. Though he did not appear in any major blockbuster films all through that time, he still took a few roles while dealing with his health. In 2015, he starred in Texas Rising, a miniseries which focuses on the Texas Revolution.
Brendan Fraser makes a comeback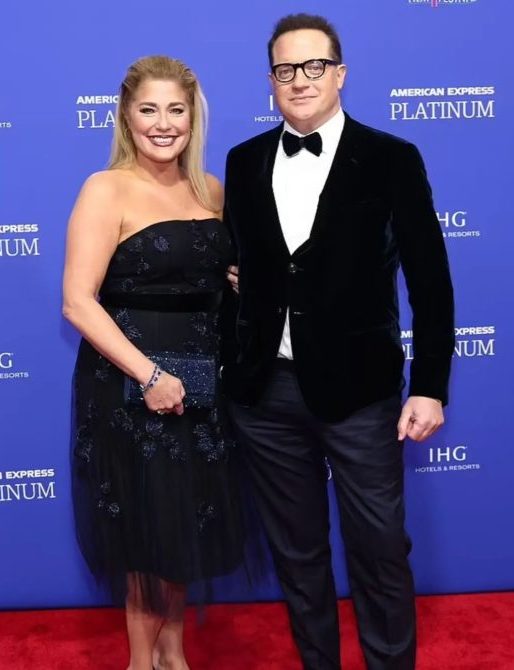 After over a decade of being away from the spotlight, Brendan made an amazing comeback with his lead role in The Whale. Chris Yogerst, a film and media historian, revealed to NPR that the actor has been missed by his fans. "It's almost like the public was just waiting for this moment," he said. "Everyone has missed him."
During the premiere of the movie at the Venice International Film Festival on September 4, 2022, he was received with a standing ovation. Brendan revealed to Variety that the moment almost brought tears to his eyes. "I was emotional, because it was an acknowledgment that what we did is making an impact," he told the outlet. "And that kind of response feels completely new in my professional life."
The 54-year-old also pointed out that throughout his time off,  he never actually stopped working. "I've always done something every year," he further stated. "No matter what it was, I never thought about giving it up. I'm an actor. I don't know what else I would do."
Brendan Fraser finds love again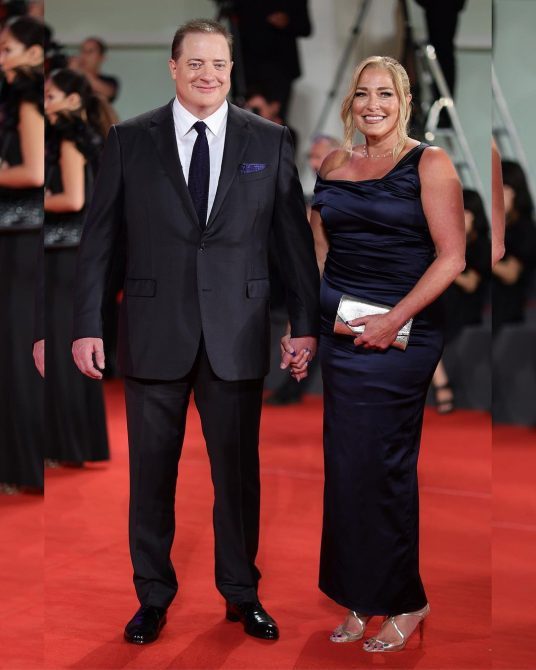 Brendan and Jeanne have been secretive about their relationship as no one knows exactly when they started dating. Jeanne is, however a very supportive girlfriend as she has been seen attending multiple film premieres with Brendan. The love birds were spotted looking elegant as they arrived at the 79th Venice International Film Festival ahead of the premiere of The Whale in September 2022.
Jeanne Moore is a makeup artist who specializes in special effects makeup and prosthetics. She has worked with several big names like Abdul, Marie Osmond, Robin Antin, and several other celebrities. Also, she has worked on several music video projects, cover shoots, and high fashion editorials.