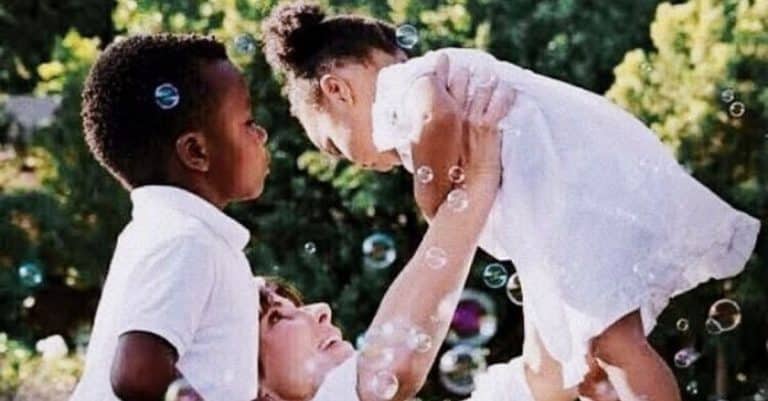 Sandra Bullock rose to fame in the 1990s, becoming one of the most sought-after leading actresses. The 58-year-old has been featured in numerous movies and received credit for her performances in films like The Proposal, The Blindside, and her latest movies The Lost City and Bullet Train.
However, all of her achievements in Hollywood seem pale in comparison to raising her kids which she is always very proud of. Her journey to parenthood was a very challenging one but she is a mother to two amazing children, Louis Bullock and daughter Laila Bullock, who were both adopted.
Sandra Bullock's children: her journey into motherhood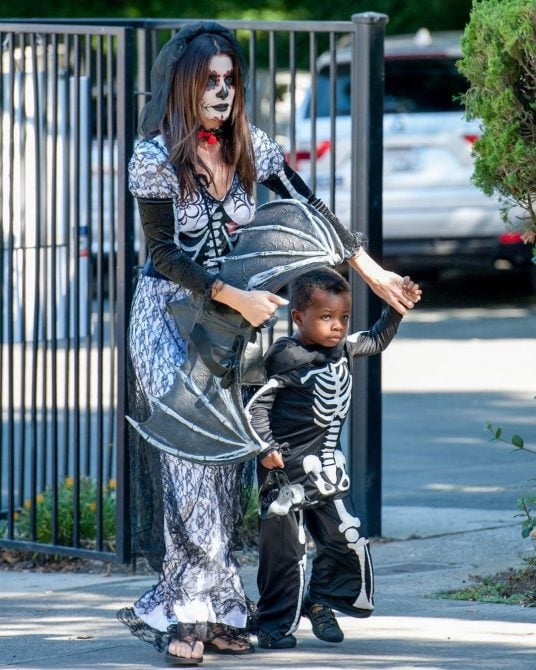 The actress got married to Jesse James who already had three children in 2005, thus she assumed the position of stepmother automatically which she seemed contented with for a while. Her views about having her own kids changed after the devastating 2005 Hurricane Katrina. "I did think, 'Maybe not.' Then [Hurricane] Katrina happened," Bullock told Parenting. "I'm going to cry…Katrina happened in New Orleans and something told me, 'My child is there.' It was weird."
Just as she predicted, she caught sight of her baby, Louis Bullock in New Orleans. The couple immediately began the adoption process but could not complete it because of the fallout between her and James. The 58-year-old ultimately decided to proceed with it and in 2010, Louis Bardo Bullock officially became her son.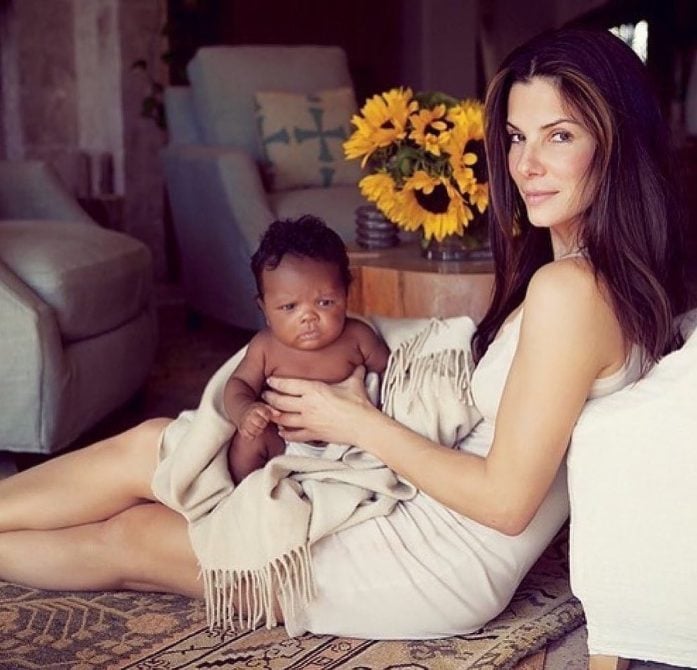 In 2015, Louis became a big brother when Bullock decided to expand the family by adopting her daughter, Laila. The actress recently showered praises on her children for the journey so far. "When I look at Laila, there's no doubt in my mind that she was supposed to be here," Bullock shared with People."I can tell you absolutely, the exact right children came to me at the exact right time."
Sandra Bullock revealed that Louis convinced her not to take a role
The 58-year-old actress opened up about her 11-year-old son Louis and the career advice he gave her on an episode of Jimmy Kimmel Live in November 2021. Bullock explained that some years ago, she passed on a movie after her son convinced her not to take the role.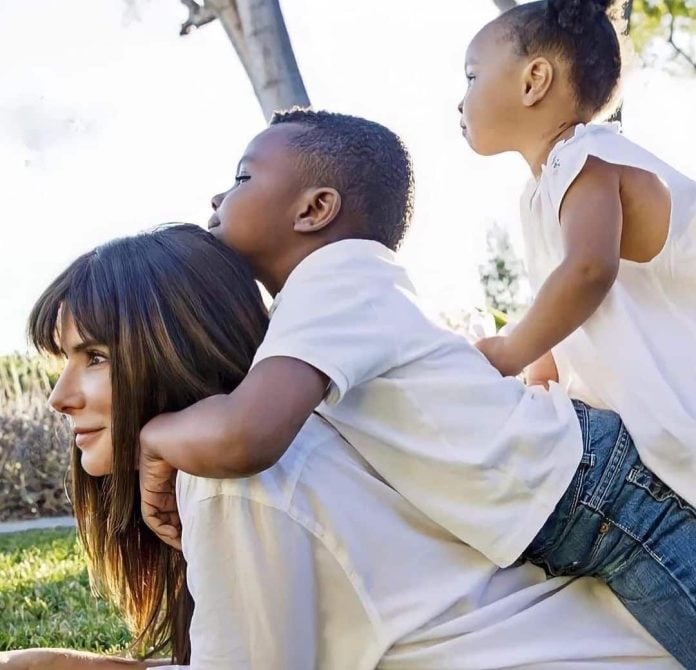 "I was approached by something … but my son said not to do it. I was kind of not in the place that Louis felt I should be … and he was actually right!" she told host Jimmy Kimmel. "I saw it when it came out and I went, 'Ooo, that's unfortunate.' He was like 6 when he asked me not to do it and I said okay." She also said that Louis prefers watching Spider-Man or Japanese anime to her own movies.
Sandra Bullock talks about adoption
Sandra Bullock made some revelations about her struggles with adoption while making a guest appearance on a talk show, Red Table Talk alongside Willow Smith, Jada Pinkett Smith, and her mother, Adrienne Banfield-Norris in December 2021.
"It's a system that exists and people don't know about it because it's a difficult thing to talk about. It gets deep and it gets dark. When I first went through the process myself, you have to prove that you are a capable parent. You're in the judgment cage. I got halfway through it and I said, 'I can't do this,'" she revealed. "It was an out-of-body experience in that they literally sit down and they ask you, so what do you think is the worst kind of abuse? What is the worst kind of drug, or alcohol? I go, I don't know, they're all bad. You're just going, if I don't answer this right, I'm not fit. "
Bullock further gave details on adoption and explained that the process is the same even for celebrities as they also undergo a serious background check.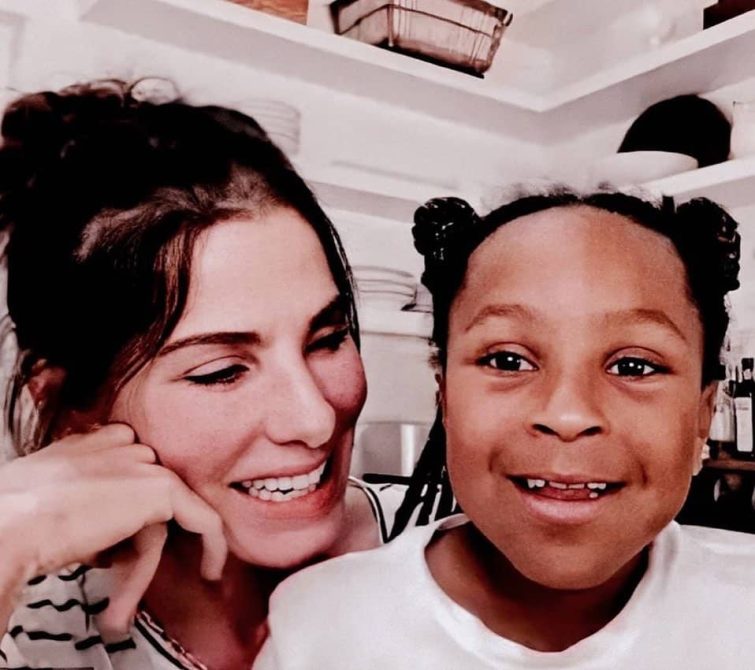 "There is always, always a soul out there that needs you to be their parent. You're put through the wringer. They ask a lot of questions. I had to have people write letters about my character, like oh my God," Bullock explained. "But the soul that you are supposed to parent is out there and it's ready for you. You just have to be willing to go through the gamut that feels very violating, that feels very invasive, that feels it's questioning your ability to be a good and loving parent, and be okay with that. Because that soul deserves to have those questions asked and when they find it and connect you with it, you'll understand."