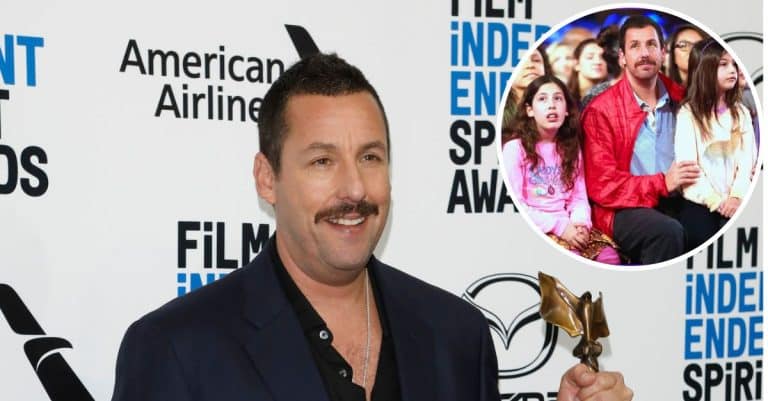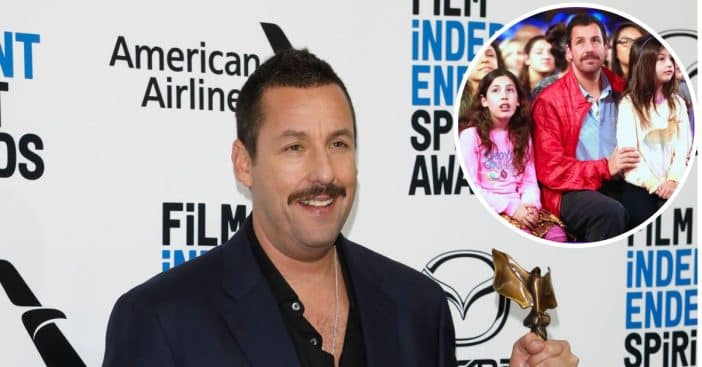 Adam Sandler shares not only his genes but his talents with his two daughters, Sadie and Sunny Sandler. The girls have appeared in some of the renowned actor's movies including his 2020 Netflix Movie, Hubie Halloween. Adam met the mother of his children and wife, Jackie Sandler, on the set of the 1999 comedy, Big Daddy. Since their marriage in 2003, the family has continued to grace our screens with their amazing acting skills.
In an interview with Access Hollywood, Adam detailed how he felt being a father. "You know what was funny? When my kid was born, I was so nervous, I didn't know what I felt. Five minutes later, maybe 10 minutes later, it was me and the kid and a nurse," he recalled. "We walked down alone to just check the vital signs and all that stuff, and I had a chemical reaction in my body, where I loved the kid so much, and I was so nervous for her, and that's when I lost my mind for the kid."
Sadie Madison Sandler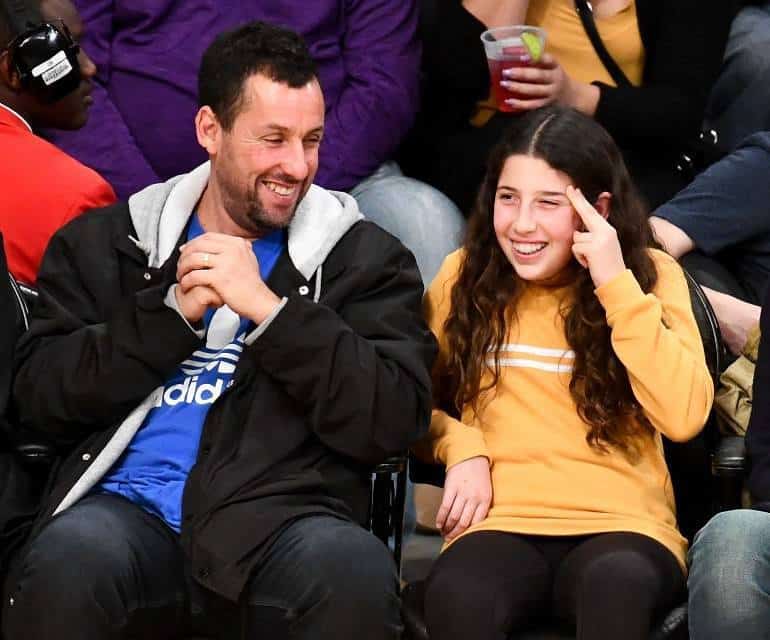 The couple welcomed their first child Sadie in May 2006. Shortly after her birth, Adam made jokes about his daughter's absence of focus skills. "Every time I think the kid likes me while I'm playing with and talking to her, I'm like, 'Oh, she's staring at my forehead."
When Sadie was 14 months, Adam told Jay Leno on The Tonight Show how he had "dethroned" Jackie from being Sadie's favorite parent. "We're very tight with this child – everything we do is about the kid, and the kid now all of the sudden worships me. It was my wife the whole time and then the last month or two, it's all Sandler. It's like anything I do, the kid wants to do."
At the young age of two, Sadie already made an appearance in the Hollywood scene in 2008's film, Don't Mess with the Zohan. She also appeared with her parents in the fantasy movie, Bedtime Stories. The actor's role in the movie was an uncle whose bedtime stories caused trouble for his niece and nephew also played out in real life for Sadie. "I'm not great at the bedtime stories," he said. "The bedtime stories are supposed to put the kid to sleep, but my kid gets riled up."
Also, Sadie grew fond of her father and did the honors of announcing to him that he was soon going to be a dad of two. "I came home at night and Jackie kept saying 'Sadie wants to give you a present,' and normally Sadie falls asleep around 8. It was like a quarter of 9 and I just got back from working," he recalled.
"And then Sadie hands me a little something, like a gift. And I was 'Aww, that's nice Sadie, thank you.' And then Jackie kept saying 'Open it up, open it up,'" he continued. "And I open it up and it was one of those pregnancy [tests] and I was like 'Woowww.'"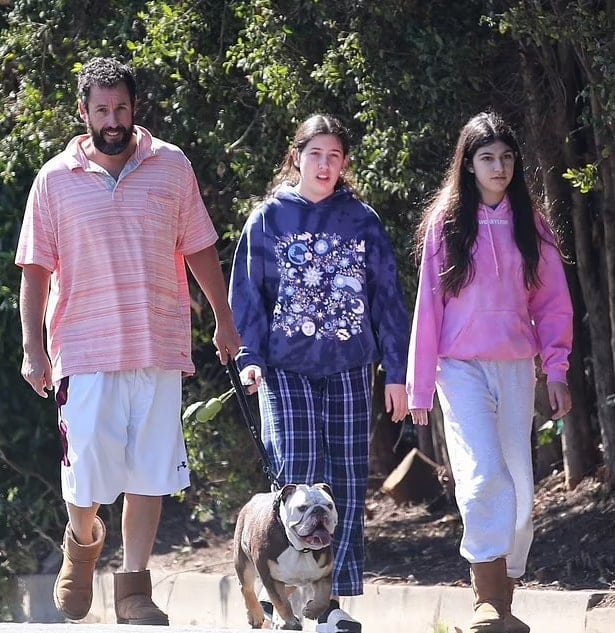 The proud dad reflected on watching his eldest daughter growing up on The Ellen DeGeneres Show, "You know, I drive around with her and her friends and I hear them talking about boys now … it's amazing, the feelings I had about the same boys five years ago. When they would mention the kid's name, I'd be like, 'I love that kid.' Now, I get very jumpy," he joked.
The actor went out of his way on his daughter's Bat Mitzvah (a coming-of-age ritual in Judaism) to make her feel extra special by inviting Maroon 5 frontman, Adam Levine to the celebration for a performance. The Grammy Award Winner agreed and brought along his band member, James Valentine. Adam told Kimmel about the party, "It was the coolest thing, man."
Sunny Madeline Sandler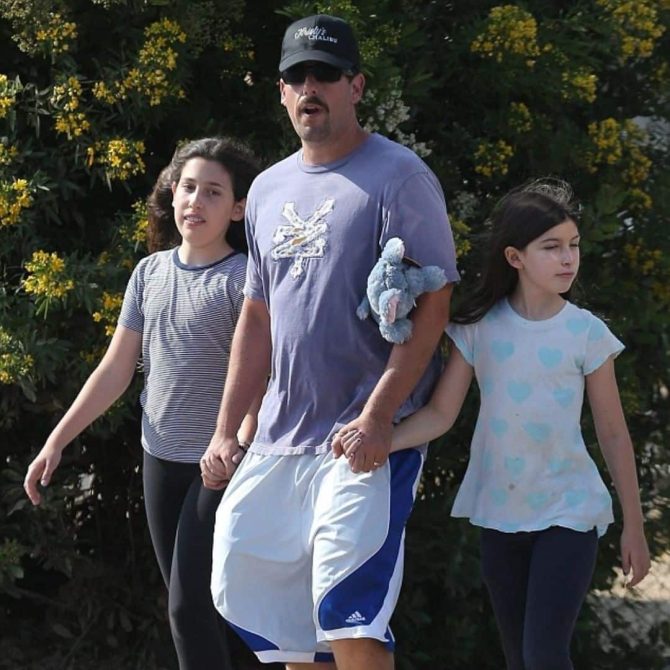 Sunny was born on Nov 2, 2008. Adam couldn't contain his joy, he took to his website to announce the beautiful addition and assured fans that "everyone is happy and healthy." Like her sister, the 14-year-old made an early appearance in Hollywood featuring in Grownups in 2010. She has also appeared in Blended, Murder Mystery, and Hubie Halloween.
Sunny had her coming-of-age celebration in 2022 which was glamorous as sisters. The ceremony had A-list stars like Jennifer Anniston and Taylor Lautner in attendance. However, Sunny's highlight of the event came when Charlie Puth and Halsey's graced the occasion with their performance. The teenager enjoyed every attention that came with the party.