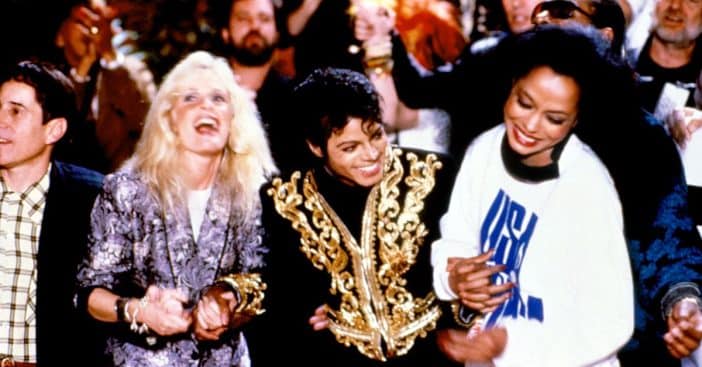 The masterpiece "We are the World" was released as a solidarity song after BBC published a report on the huge numbers of lives lost to famine in Ethiopia between 1983 and 1985. A group of highly talented American singers came together to form a charity band, USA for Africa, with a mission to inspire the world and raise funds for victims in poor African countries.
The single, which was composed by Lionel Richie and Michael Jackson and produced by Quincy Jones, has been a great success since its release in 1985 and has sold over 7 million records over the past 37 years. The production of the sensational song stands out as the vocals were recorded in a single session that lasted 12 hours at the Hollywood A&M Recording Studios.
Each of the singers was extremely talented
Recently, a TikTok video making rounds on the internet reveals the song's rehearsal scenes which detailed how amazing and unique the singers' voices were. This footage has people convinced that to be a musician in the '80s, there is a need to have a distinct voice.
The artists voiced their parts and flawlessly produce a perfect harmony without the use of autotune which makes it difficult to identify good singers in today's music industry.
"We Are the World" had an array of first-class musical acts
Ken Kragen, who later became the president of the nonprofit organization, USA for Africa Foundation, came up with a brilliant plan to have the recording session on the same night as the American Music Awards. This was to ensure that big stars in the entertainment industry would be on the ground to participate.
Forty-five stars in all contributed their piece to make the song amazing. Among them were stars like Cyndi Lauper and Huey Lewis; country music legends, Kenny Rogers and Willie Nelson; pop icons like Smokey Robinson, Tina Turner, and Paul Simon; and other musical giants like Stevie Wonder, Ray Charles, and Bob Dylan.
Also participating in the session were half of the Jackson family, an Irishman Bob Geldof (one of the co-organizers of Band-Aid), and Canadian comedian Dan Aykroyd, who gate-crashed the session.
'We Are the World' raised millions for charity
The song had a positive influence on people worldwide as it gave many people the hope to make the world a better place. Also, since the release of the song it has raised more than $100 million for communities and people who are suffering from malnutrition and battling poverty in Africa and the USA.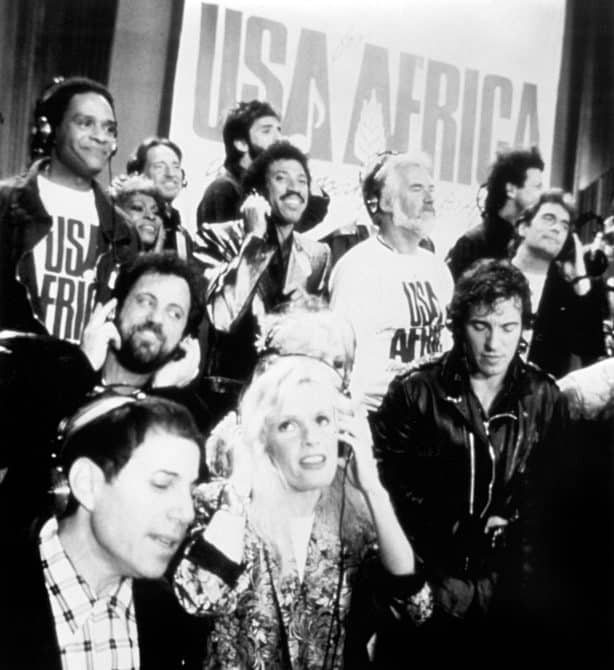 "'We Are the World' motivated millions to become activists in their own way. Their bold, individual, and collective power brought change to their communities and beyond. Lives were transformed," Marcia Thomas, USA for Africa's executive director, revealed. "Access to food, education, health care, and peace became a reality for many who had been left out. 'We Are the World' became a movement…your movement. And… it still resonates."