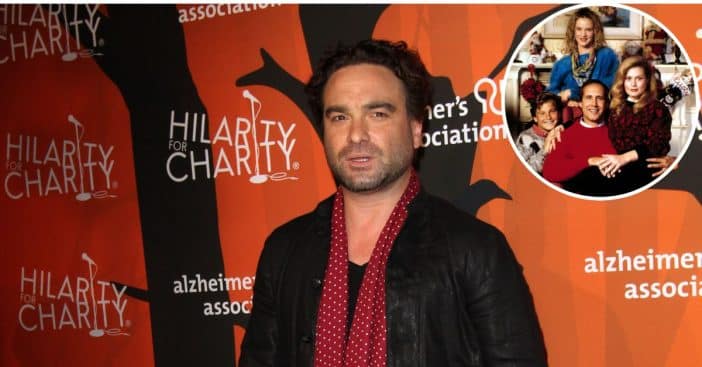 John Hughes' tales of the Griswold family have been a Hollywood favorite since the 1980s, with Big Bang Theory actor Johnny Galecki getting his breakthrough role playing Rusty Griswold as a 14-year-old in an entry of the franchise. The actor, with a background in local plays and a few TV movies, entertained viewers with his portrayal of Rusty in the third chapter in the series, 1989's Christmas Vacation. 
However, there was a scene edited out of the final cut that Galecki regrets — one with his on-screen dad, played by Chevy Chase. He admits that having that scene removed was a big mistake on his part. "I still kick myself in the a** for this everyday," he said.
Why Did Hughes Have The Scene Cut Out?
Before Christmas Vacation, there were previous National Lampoon movies (1983's Vacation and 1985's European Vacation) showing the Griswolds with a warm father-son moment in each of them. However, to Galecki's delight at the time, screenplay writer John Hughes had this moment taken out of the holiday movie.
"One day John Hughes,  Chevy and I were sitting around waiting for a scene to be set up, and Chevy said, 'There's always been kind of a man-to-man scene between Clark and Russ in the previous films – a coming-of-age scene. But there isn't one in this one,'" Galecki recalled. "John mentioned that he had something like that in an initial draft, and Chevy said, 'We should consider putting that back in.'"
Contrary to Chevy's opinion, Galecki thought the scene was not necessary. Hughes decided to leave it out, and Christmas Vacation was released without that usual touching moment. "They asked what I thought and I said, 'I don't think there's any point. Somebody thought it was worth taking out at some point, so even if we shoot it, it'll probably get taken out again,'" Galecki continued.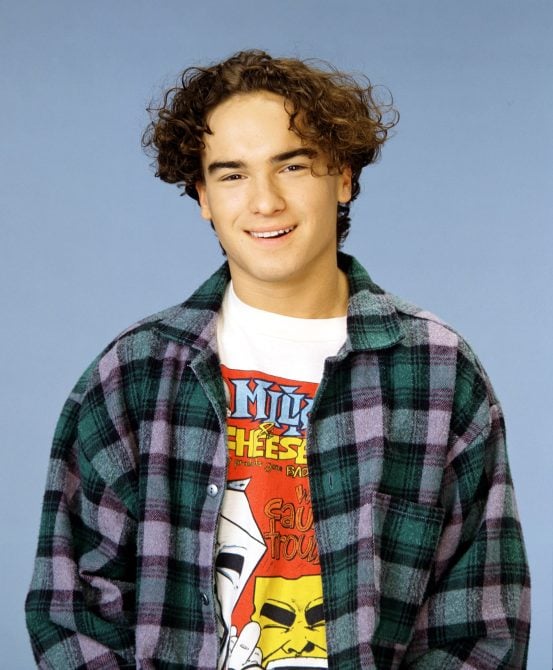 Galecki Still Regrets The Omitted Scene
"I literally talked myself out of what could have been a classic scene with Chevy Chase. Now that I'm a jaded Hollywood f**k, I realize the error of my ways," he said regrettably.
Although he never got to do another scene with Chevy, which he deeply regrets, Galecki owes his knowledge of comedic timing to his on-screen dad. "He'd almost cue me for my timing. He would nod, point, or wave a finger. That took patience and consideration, because the movie would have been funny enough without Rusty having that specific timing," Galecki said.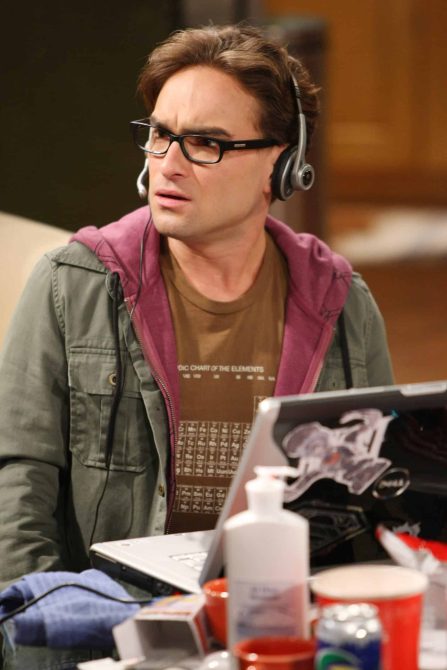 Had it not been for Galecki's opinion, Christmas Vacation would have had that older man-to-young man touch like the previous National Lampoon series — but regardless, Christmas Vacation remains a holiday favorite of many.