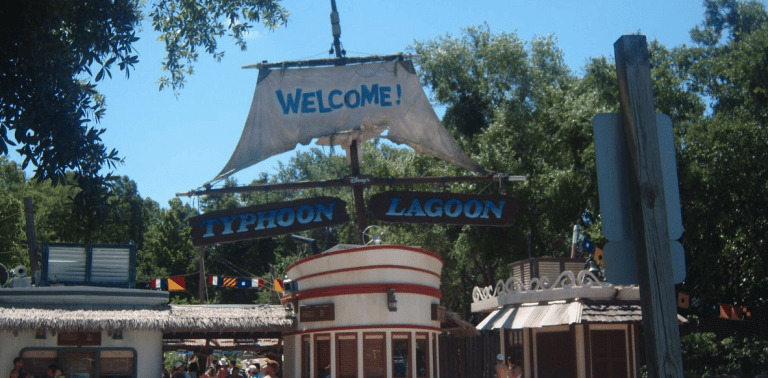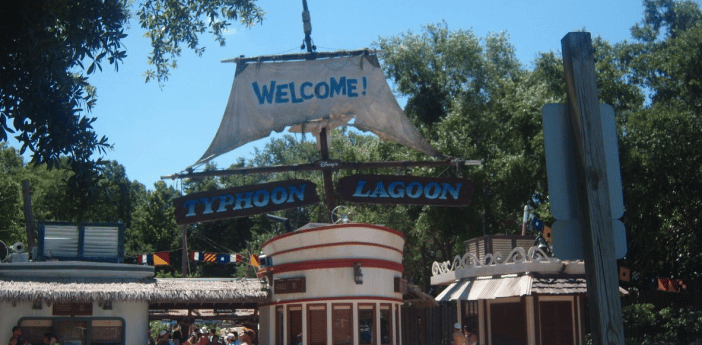 Walt Disney World offers so much to do! The theme park located in Florida holds Magic Kingdom, EPCOT, Hollywood Studios, Animal Kingdom, various resorts, and more. If you want to beat the harsh Florida heat, especially during the summer months, you may want to visit one of Disney's water parks.
While the water park Blizzard Beach recently reopened, unfortunately, Typhoon Lagoon is indefinitely closed. It closed on Nov. 12 for refurbishment and Disney has not given any details on when the water park may reopen.
Disney's Typhoon Lagoon is indefinitely closed for refurbishment
Since Typhoon Lagoon is Disney's oldest water park, it really needed some work. Opened in 1989, it features water slides, raft rides, wave pools, and more. The theming centers around the idea that a tropical location survived a typhoon. You'll see theming details of that including a shipwrecked boat.
A nearly straight-down aerial look at Typhoon Lagoon during annual refurbishment. A temporary route for equipment is on the wave pool floor. pic.twitter.com/zRQLYSOvZf

— bioreconstruct (@bioreconstruct) December 3, 2022
A theme park photographer with the username @bioreconstruct took an aerial photo of Typhoon Lagoon during the closure. In the photo, you can see a temporary path for equipment on the popular wave pool floor.
As of now, Disney fans can still visit Blizzard Beach to get in all the water park fun they want. In addition, many resorts have themed pool areas and there are plenty of water rides to choose from in the Disney parks. Keep in mind that Splash Mountain at Magic Kingdom will officially close for re-theming in just a few weeks.