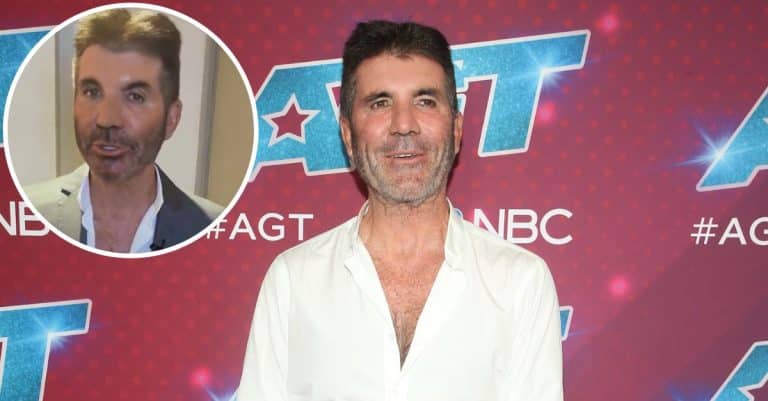 Simon Cowell, who had undergone many cosmetic procedures such as Botox, a facelift, dozens of facials, and teeth veneers, decided to stop because he felt Botox injections and fillers made him look like he was "from a horror film."
However, Simon Cowell has backtracked on his claim as he recently shocked his fans with his new looks. The 63-year-old made a video post on Twitter, where he appeared unrecognizable. His new looks have been met with mixed reactions, as some fans wonder if he had plastic surgery.
The Video
🤡Simon Cowell has sparked concern from fans in a new video shared to social media on Thursday. pic.twitter.com/ncePBmmq3T

— .. (@Xx17965797N) December 1, 2022
In the clip posted on Britain's Got Talent's official Twitter page, Simon wore a gray blazer over a white button-up shirt. Fans noticed the change in his new look – shiny face, marked facial contours, and sparkling white teeth.
The video was quickly deleted from social media but not before Netizens had aired their concerns at the strange appearance of the music producer.
Fans' reaction to the video
Instead of the expected enthusiasm that should greet Simon's big announcement, Twitter exploded with fans and users expressing their worries about his new appearance. A user bantered, "Did someone put the Simon Cowell statue too close to the lights at Madame Tussauds?" While a fan questioned, "What the merry hell has Simon Cowell done to his face???"
Someone wrote in the comment section, "You really do have to question the ethics of some aesthetic practitioners if they are prepared to do that to someone. While another person replied, "He literally looks like a Tussauds waxwork."
Despite the criticisms, a few people still had good things to say about his appearance. "Simon Cowell gets younger and younger each year," the tweep wrote.