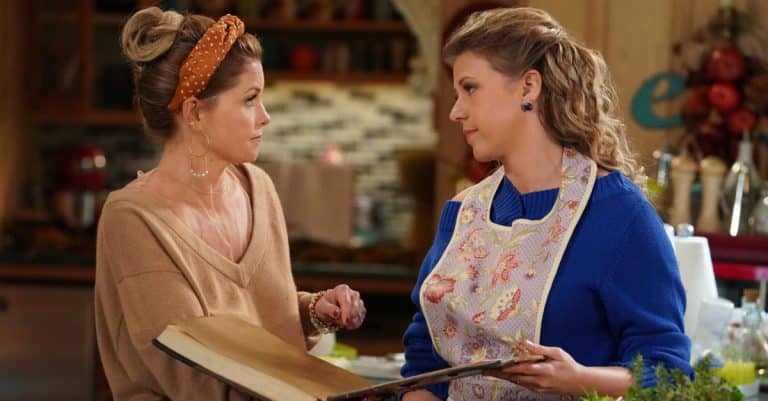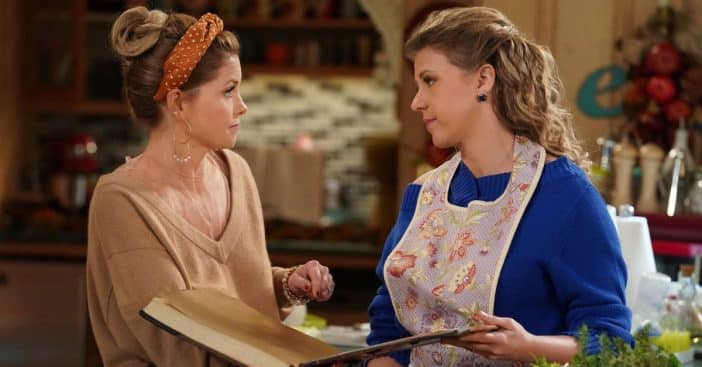 As long as there have been sisters there have been disagreements between them. For eight years, Candace Cameron Bure and Jodie Sweetin worked together on Full House as TV sisters but recently, a point of disagreement has arisen between them. It comes from Bure's comments about her move from Hallmark to GAF, where she says her films will focus more on "traditional marriage."
Other big stars have responded to her comments, including LGBTQ-identifying viral star JoJo Siwa, with whom Bure had a tense back-and-forth this year. When Siwa condemned Bure's statements, Sweetin responded to Siwa's post in a supportive manner. Here is where everyone seems to stand.
JoJo Siwa slams Candace Cameron Bure's traditional marriage comments and gets approval from Jodie Sweetin

View this post on Instagram
She's been a regular face on Hallmark, especially for Christmas films, for years, but Bure has recently moved to the Christian faith-based Great American Family (GAF). Hallmark has grown increasingly diverse over the years, even including a storyline in The Christmas House that follows two gay dads looking to adopt a child. In contrast to this, Bure says, "I think that Great American Family will keep traditional marriage at the core." She says, "I knew that the people behind Great American Family were Christians that love the Lord and wanted to promote faith programming and good family entertainment."
JoJo Siwa took to social media to respond to Bure's statements about traditional marriage. "Honestly, I can't believe … she would not only create a movie with intention of excluding LGBTQIA+, but then also talk about it in the press," Siwa said on Instagram. "This is rude and hurtful to a whole community of people." In 2021, Siwa said she identifies with the LGBTQ+ community. Her post has become a place where other stars voiced their stance on the "traditional marriage" comments, including Jodie Sweetin.
Jodie Sweetin seems to take a side on the "traditional marriage" discourse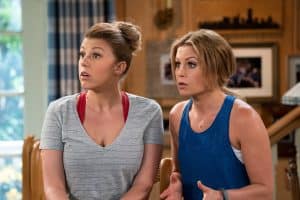 By time of writing, Siwa's social media post has gained over 265k likes along with numerous replies. One of those comes from Sweetin, who wrote, "You know I love you," along with two hearts. Her comment, like Siwa's post, has been up for a day by time of writing, and garnered over 24k likes. It also has 740 comments on both sides of the issue. One reply reads, "you were my favorite sister" while another asks, "did you actually read what happened or you're just trying to stay relevant in the media?"
Both Sweetin and Siwa have received mixed reactions from their statements. For example, one user noted, "@jodiesweetin thought you and candace were friends. grew up together. but you still take the side of someone you barely know just because they have the same viewpoint as you." Another said, "I'm gay but she has her beliefs and ain't nothing wrong with that. Y'all are easily offended."