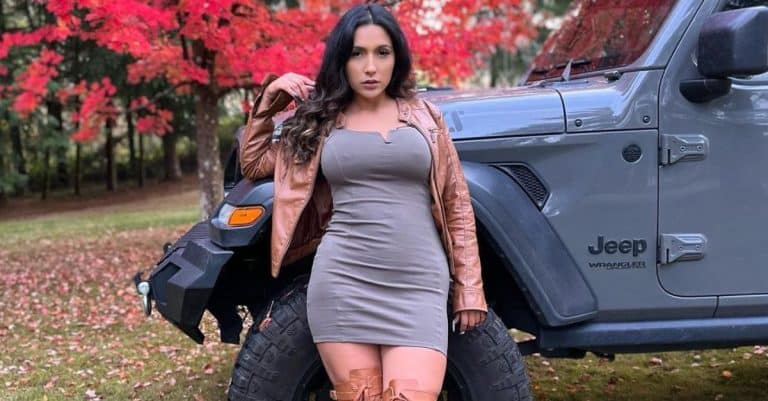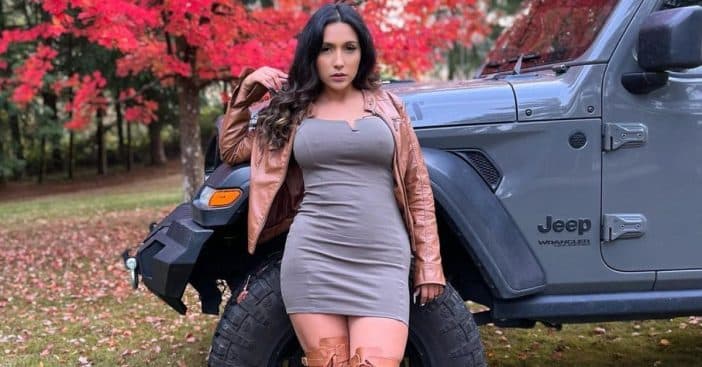 In a world where we all find ourselves in different places at different times based on career paths, work demand or marriage, cultural diversity cannot be overemphasized. Many people lose their identity when they go through the aforementioned process, while some mask their culture to blend into their new environment.
However, this is not the case for Lily, a content creator who lives in Columbia, South Carolina and has decided to stick to her Mexican way of life and fashion sense. Recently Lily shared a video of herself flaunting her dress on TikTok with the caption, "Apparently this outfit was 'inappropriate' for a barbecue."
Lilly's TikTok post – is her dress inappropriate?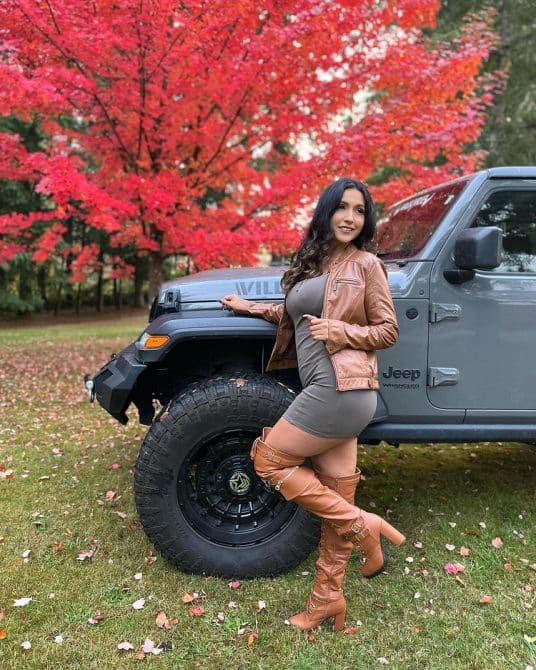 Lily, who owns an OnlyFans page, has her social media content centered around fashion. In the TikTok video that has garnered over 45,000 likes, she wore a gray skimpy dress while rocking a brown jacket and light brown strapped over-the-knee boots as she alighted from a shiny grey-colored Jeep.
Lily strikes a pose while getting off the truck, and soon after, a caption pops up, "Where I'm from, we dress our best to get together, no matter how small they are. We like to party, and we like to look good!" The TikToker passed on a subtle message with the video by stating that for many, the clothes may seem inappropriate for the occasion, but that is a reflection of her own culture.
Lily further stated that people should not bother to send her an invite for their events if they are uncomfortable with her fashion sense and style.
TikTok users comment on the video
Interestingly, netizens took to her comment section to praise her for showcasing her cultural values. A user commented, "Yes girl! I'm 'overdressed' just to go to the grocery store It's how I was raised …you look your best! Cute outfit btw..you look beautiful!"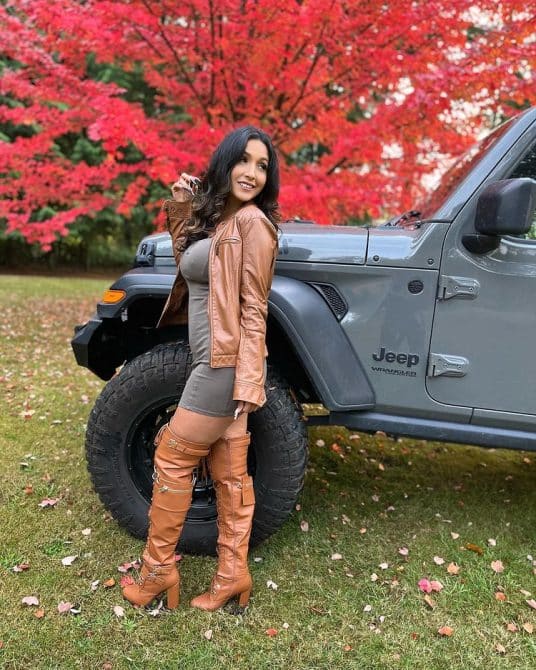 Another person revealed that her fashion sense is somewhat similar to Lily's. "Seriously. Even if it is a sweatpants day we still do the hair & the make up. Mi Tia maria taught me that."