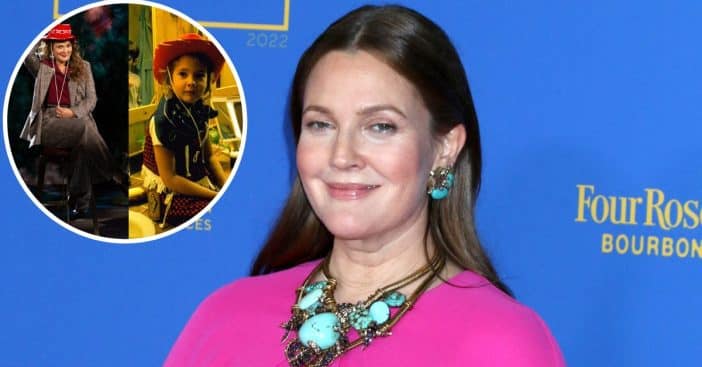 Drew Barrymore may no longer belittle Gertie, but the red cowboy hat she donned on the 40th anniversary of the iconic movie ET: The Extra-Terrestrial, opened the doors to pleasing childhood memories for its fans. The sci-fi movie, directed by Steven Spielberg, gave child actor Drew the opportunity for stardom by casting her as Gertie.
The 1982 blockbuster cast the 7-year-old Drew as the younger sister of the lead character, Elliot, as played by Henry Thomas. Her innocence, obvious sincere love for ET, and superb acting, easily made her a household name. The Boys on the Side star has continued to swim in the waves of stardom ever since.
Drew Barrymore dons the iconic red cowboy hat 40 years later, and it still fits
It's been 40 years and the hat still fits 🤠 #ET40 pic.twitter.com/SgwQxLAl1U

— Universal Pictures (@UniversalPics) October 31, 2022
In a wholesome side-by-side photo posted by Universal Pictures, the 47-year-old Hollywood star donned the red cowboy hat on her head next to a photo of a younger Drew as Gertie. The caption, which reads, "It's been 40 years and the hat still fits," left fans gushing at the picture. A Twitter user commented, "Lawd, she's so adorable."
To celebrate the 40th anniversary of the movie that brought her to stardom, the Poison Ivy star hosted E.T. co-stars Henry Thomas, Dee Wallace and Robert Macnaughton for a reunion in her latest YouTube episode. The Golden Globe winner takes her audience down memory lane, which leaves fans tearfully happy at how short ago it seems the movie was produced, "This is so cool, I can't believe E.T is 40 years old, dammit!"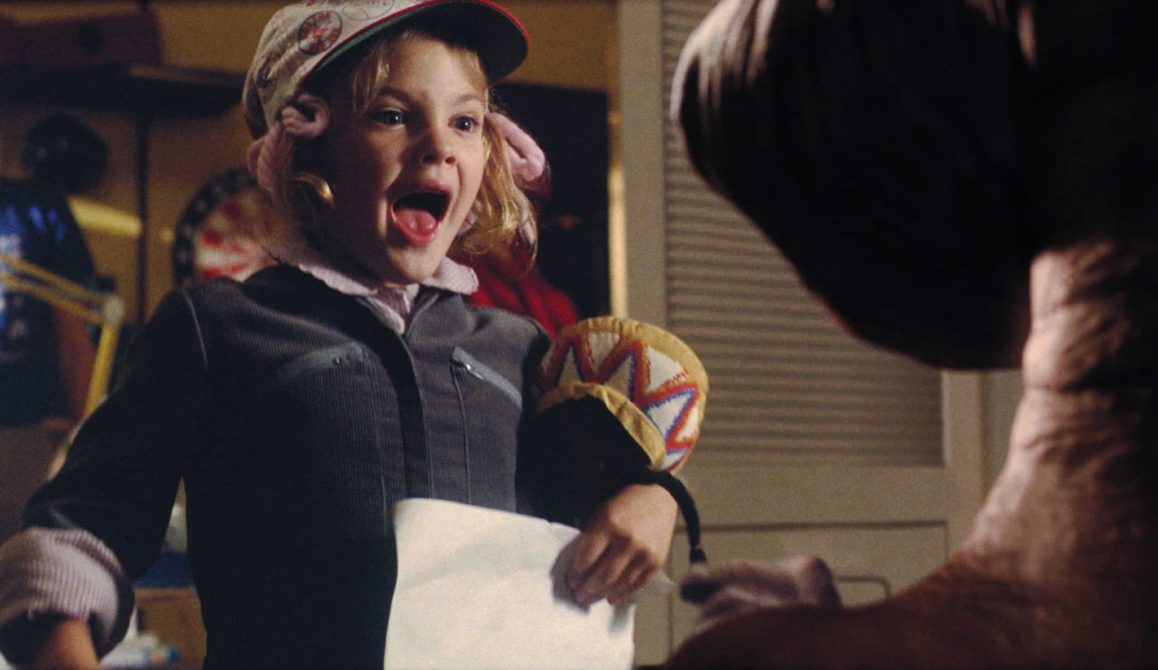 Drew still adores Henry as her big brother character, Elliot, in the movie, and deeply appreciates him on the show. "Henry, I don't think any of these would have worked without you. You were the perfect Elliot." The Gangs of New York star lovingly replies, "If I watch it now, I can't believe how funny you were and how cute you were."
Drew Barrymore's thoughts about ET bring fans to tears
The Wedding Singer star affirmed Gertie's innocence when she revealed that her younger self thought ET, her co-star, was real. "I believed ET was real. I really really loved him in such a profound way. I would go and take lunch to him."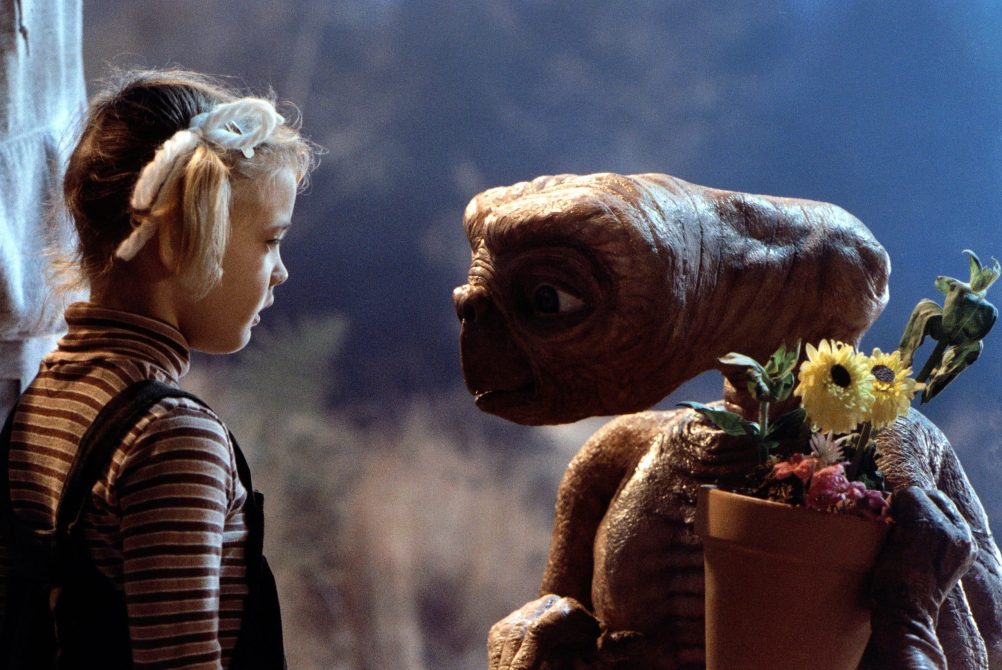 Thomas, affirmed this by revealing that little Drew would ask the wardrobe lady for a scarf to wrap up ET whenever it became cold. At this, a fan commented on her YouTube page, "I think it is adorable that Drew genuinely believed that ET was real, to her, he wasn't a puppet or a doll, he was very real."
Forty years later, the sci-fi blockbuster hasn't left the memories of many. "ET. is such an iconic movie. Still one of my all-time favorite movies ever. I recommend that everyone watch this movie again. It is pure magic," another fan writes.
ET: The Extra-Terrestrial forever remains in the hearts of many.