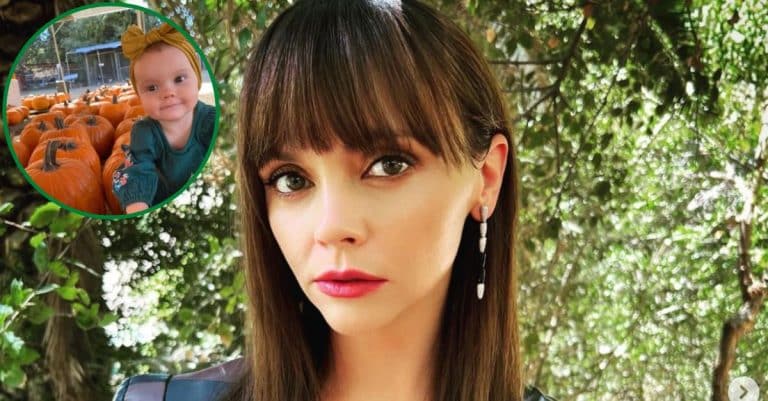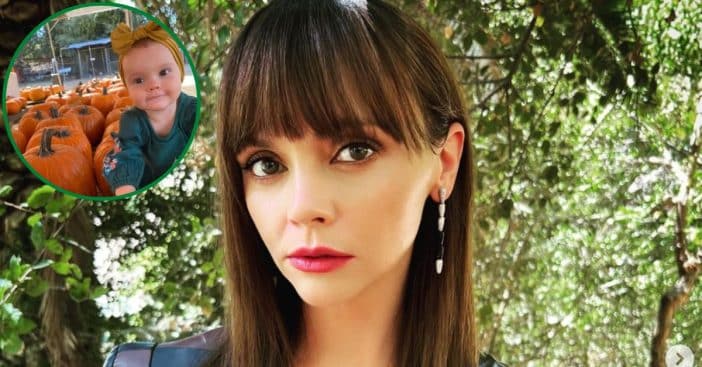 Christina Ricci's daughter Cleo looks like a mini-me of her in an adorable snapshot posted to her Instagram story. The snap showed Cleo, looking adorable as ever, having a blast in the pumpkin patch picking out the best pumpkin to take home. She's wearing an emerald floral dress and a mustard-colored bow on her head.
She's just ten months old and is already the spitting image of her mother. So cute!
Cleo looks just like her famous mom, Christina Ricci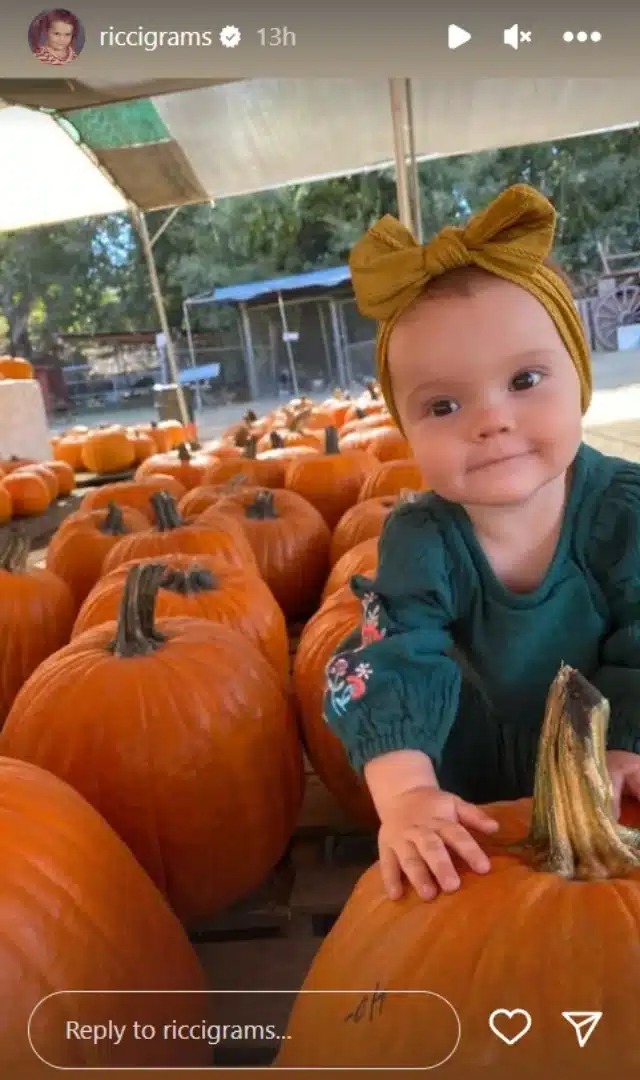 Ricci and her husband Mark Hampton brought Cleo into the world in December 2021 two months after eloping. Ricci also shares another son with her ex-husband James Heerdegen named Freddie, who is 8 years old.
In early 2022, Ricci was on The Ellen DeGeneres Show where she talked about how her husband actually picked Cleo's full name. "My husband was like, 'Well, we're going to give her a full name, right? And then the nickname's Cleo.' And I was like, 'Cleopatra?' And he was like, 'Yeah, the full name's Cleopatra.' And I was sort of like, 'OK, fine. Whatever, we'll talk about this later… 'But then he got so excited that he put it on Instagram, and then media outlets picked up that her name was Cleopatra Ricci Hampton, and so I was like, 'Oh, I guess her name's Cleopatra.'"
View this post on Instagram
One thing's for sure, Cleo is definitely adorable and we love to see her pop up on Instagram!