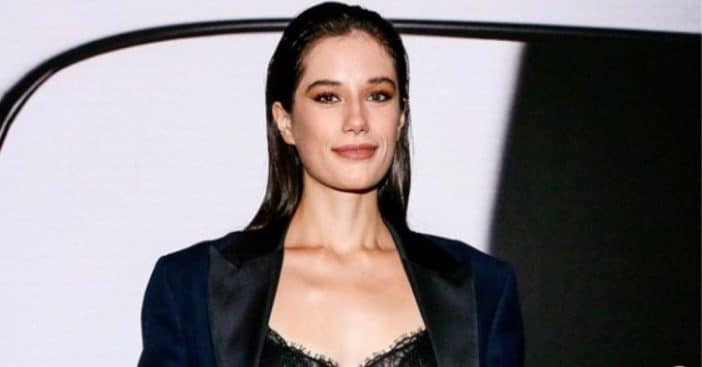 John Travolta's 22-year-old daughter, Ella Bleu, recently stunned on the red carpet, and we have to say, it suits her. She attended the Neiman Marcus Holiday Event stunning in an all-black ensemble with a splash of gold in her belt buckle. She also draped a cardigan sweater over her shoulders.
She's currently preparing for her starring role in the upcoming film Get Lost, which is a remaining of the believed children's tale, Alice in Wonderland. Aside from this big new project in the works, she also appeared in the film The Poison Rose in 2019 and Old Dogs back in 2009.
What Ella Bleu has been up to recently
John Travolta's 22-Year-Old Daughter Ella Bleu Looks So Grown Up in Sophisticated Red Carpet Appearance https://t.co/AJRz8QD5qs via @Yahoo love how jobs & positions are just inherited…pass down to the next generation of wealthy

— Tweetybird (@tweedytweet1) October 26, 2022
Ella had filmed the movie in Budapest last year and shared some behind-the-scenes snaps with her fans online at the time. She's dabbling in music as well, and released her first single called "Dizzy" recently.
In terms of style, that's also something that Ella has shown great interest in and often looks to her famous parents for that inspiration, being the daughter of Grease star John Travolta and the late Kelly Preston. "My parents have always been fashion icons, for me, and for I think many people," she said to SheKnows. "So, it's been really interesting getting to see over the years how it's changed and evolved and also stays the same."
View this post on Instagram