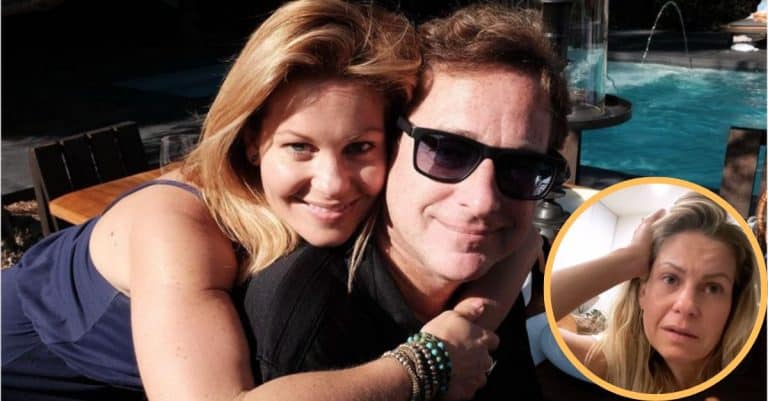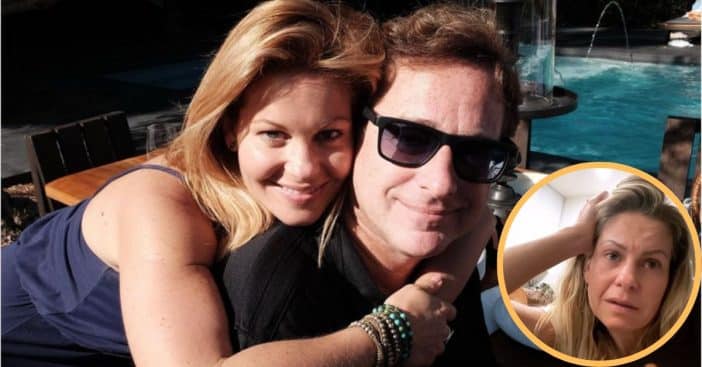 Much of Candace Cameron Bure's filmography reinforces the importance of friends and family, especially during the holidays meant to celebrate the ties that endure forever. That idea has become especially poignant for her as fall readies for winter as Bure mourns the death of Bob Saget, her TV dad from the show that started it all, Full House.
Bure and her former Full House co-stars were all vocal in their grief when Saget died suddenly on January 9. But Bure really opened up recently in a video shared to her Instagram where she shares thoughts and emotions she's had regarding Saget, especially recently. It is completely candid, with little thought for lighting, makeup, and any of those usual trappings of a glamorous social media video; she is opening up and allows herself to shed tears openly.
Candace Cameron Bure sheds tears in a candid discussion about Bob Saget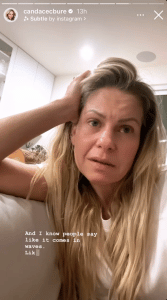 Bure shared a video to her Stories, meaning it would stay up for only a day, but it gave her 5.6 million Instagram followers a look into how she's been feeling about Saget, especially when such a special time of year is fast approaching. "I don't know why, but these last two days I haven't stopped thinking about Bob," she admitted during the October 23 video. "He just keeps coming to my mind and I don't know maybe it's because I'm like in holiday mode and thinking about just family and friends and missing people because I've been away."
She went on, "But I just haven't gotten him off my mind for these past two days and it just … it's just made me sad. I know people say like it comes in waves … I've just had a big wave of Bob. I just … I miss him." Through it all, she was tearful.
Candace Cameron Bure remembers Bob Saget as a TV dad and real-life friend
View this post on Instagram
Many of Bure's formative years were spent as part of the cast of Full House; America essentially watched her grow up. Most of her time? Spent with her co-stars. So, when news broke of Saget's passing, Bure in her tribute said, "My childhood is wrapped up in you." She went on, "You taught me to feel deeply at such a young age. You were never afraid or ashamed to share your emotions, to cry, to love, to laugh and say it out loud." Bure took this example Saget led by to heart with her recent Story video.
A joint statement from much of the cast and crew called themselves not just "a TV family," but also "a real family." Many other comedians and colleagues paid tribute to him, including those over at America's Funniest Home Videos, along with late-night host Jimmy Kimmel, and the late Gilbert Gottfried.