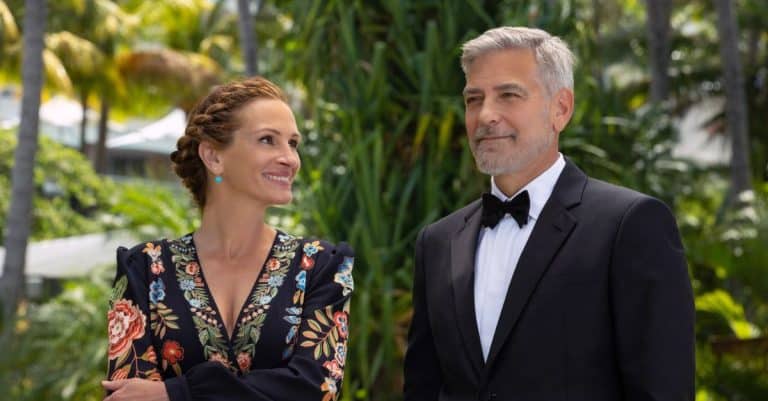 Julia Roberts and George Clooney recently had a conversation with Today where the duo talked about their roles in the rom-com Ticket to Paradise and how they found the kissing scene awkward because of their long-standing friendship. The actors couldn't help but joke about the scene.
"It's kinda ridiculous," Roberts said, answering Hoda Kotb's question of if they laughed during the act. "It is like kissing your best friend." To which Clooney responded that he was named the sexiest man alive twice! "Wait! Then you go, 'Wait, my best friend is George Clooney, '" Roberts replied.
Two Jolly Friends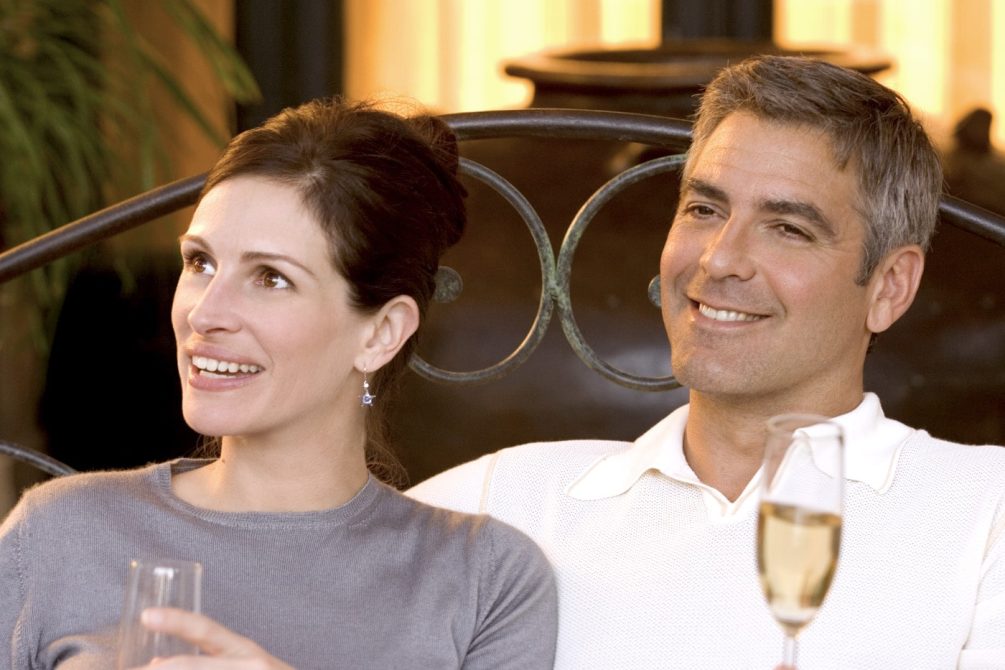 Also, George Clooney joked about his wife and kids being there during the kissing scene in the interview with co-anchor Kotb. "It's when my wife and kids come by to visit," Clooney said, smiling. Roberts went in on the joke and played along, saying, "I mean, it was the first day they came to visit. It's like, 'Papa, oh, Auntie Juju.' It's, like ,'Get 'em out, get 'em out!'"
"It's really bad," Clooney said, keeping up with what he started. "'What are you doing, Papa? What is that?'" The jolly duo later closed the joke and said Clooney's kids were actually not present during the kissing scene. "No, they weren't around," Clooney revealed, laughing.
When asked if we should expect more co-starring from them in the future, the pair burst into another joke, with Clooney saying, "No way. It's not going to happen. I've learned my lesson." Roberts objected, "Meanwhile, he's put me in his contract." She added an instant later, "He can't live without me on screen."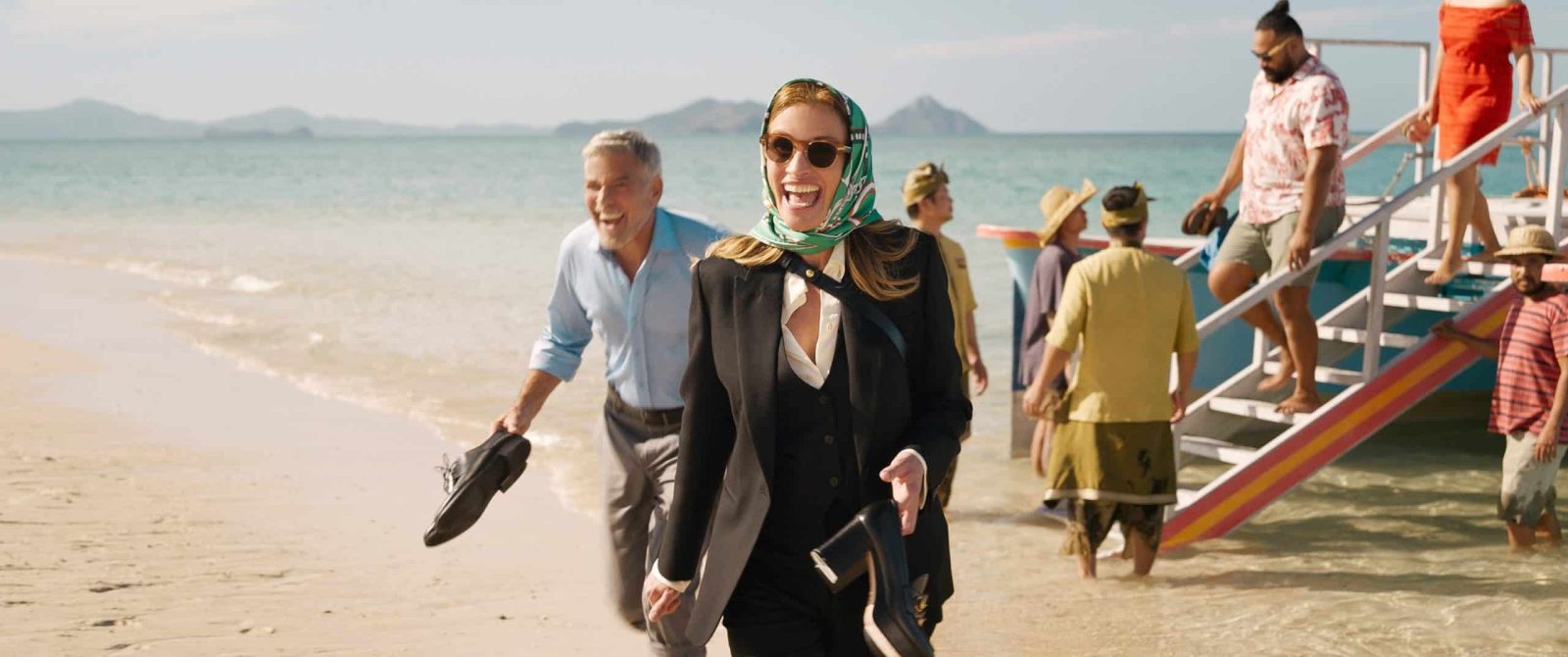 "She's also the best available, you know, really," the back and forth continued with Clooney.
Ticket To Paradise
The movie details a divorced couple who traveled to Bali to stop their daughter from marrying a guy she'd just met. Clooney and Roberts have obvious chemistry in their films, having co-starred in five films: Ocean Eleven (2001), Confessions of a Dangerous Mind (2002), Ocean's Twelve (2004), Money Monster (2016) and, now, Ticket to Paradise.
Now parents, both movie stars opened up to Kotb on what having a family has been like for them. "The truth is … no matter how old we are, George being the oldest of us, they have chosen us in this moment to be their stewards and their shepherds in this life experience," Roberts said. "I met Danny when I was ready. You met Amal when you were ready. And then we call these children into our lives when we're ready to best partner with them."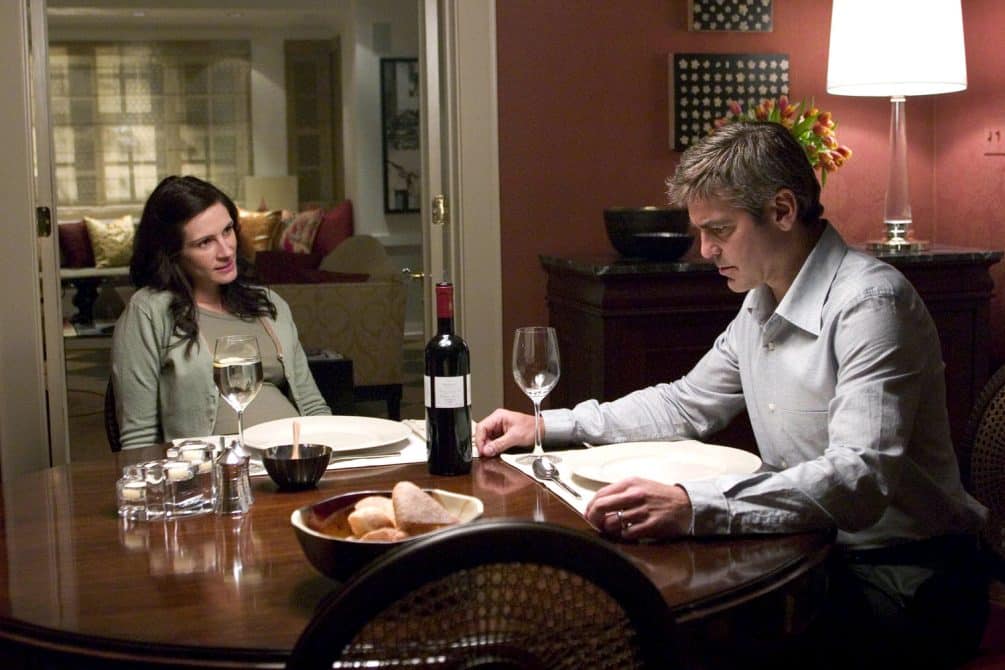 Clooney and his wife, Amal, have five-year-old twins together, Ella and Alexander, while Roberts shares three children with Daniel Moder: Hazel, Phinnaeus, and Henry.