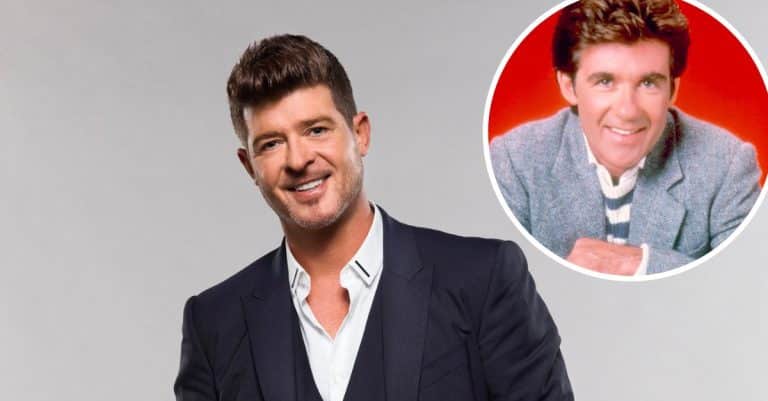 The Masked Singer show recently hosted a TV Theme Night. To get into the celebrations, judge Robin Thicke performed the theme song from a sitcom very special to his heart. He performed "As Long As We Got Each Other" from Growing Pains, the '80s show that starred his late father, Alan Thicke.
The entire performance was a nod to Growing Pains, which aired from 1985 until 1992. Alan played Dr. Jason Seaver, the patriarch of the family. A photo of Robin when he was young next to his dad on the set of the show came up on the screen as well.
Robin Thicke performs 'Growing Pains' theme song in honor of his late father Alan Thicke
View this post on Instagram

After the performance, host Nick Cannon said, "Give it up for my man Robin Thicke one more time, with an amazing tribute to America's dad, and Robin's dad, the unforgettable Alan Thicke." Alan passed away in 2016 at the age of 69.
Robin makes sure to pay tribute to his beloved father for every birthday and Father's Day. This past year, he shared a photo of his dad carrying him when he was a kid. He wrote, "Happy Father's Day! Miss you Pops. Wish you could carry me home tonight. Haa."
Robin has also talked about how his father's death inspired him to be more authentic when creating music. He hopes that his songs can help others get through tough times as well. Watch the performance from The Masked Singer below: