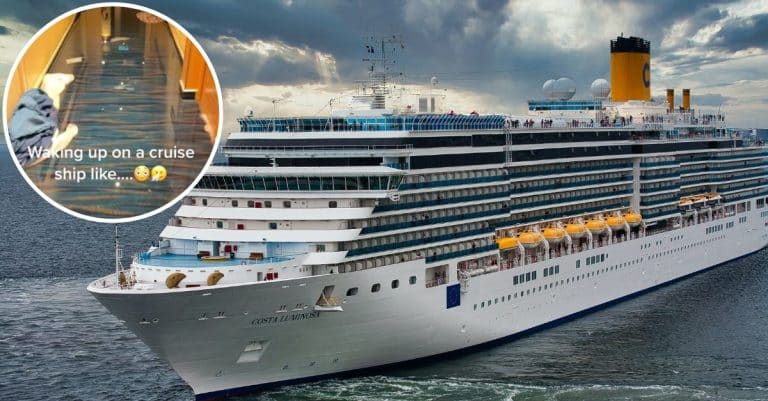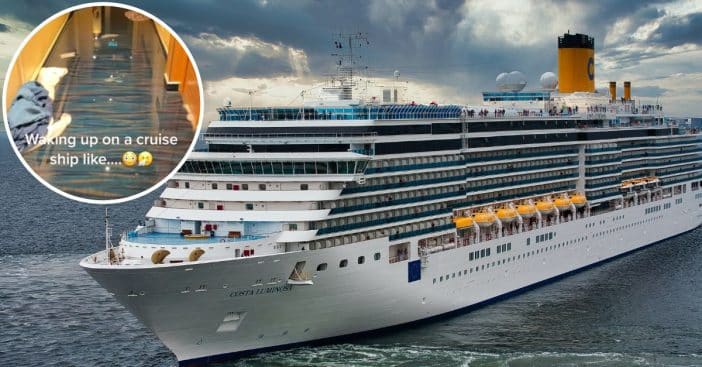 Most of the time, life flashes before people's eyes in fictional movies. It is uncommon to see people document real-life near-death experiences, maybe due to fear of losing their fight for survival when such terrifying scenarios present themselves.
However, a brave passenger on a cruise ship has recorded and shared the shocking moment after waking up to find a Titanic-like scene unfolding in her cabin.
The Video of the Cruise Ship
The TikTok user, @adrienne_marie_1, who is one of the travelers, shared two videos, with the initial one being viewed more than 11 million times. In the footage, she revealed that they woke up to a flood of water rising fast above their ankles during a Carnival Vista cruise. "Woke to water rushing into our cabin… our lives flashed before our eyes," she captioned one of two videos explaining the incident.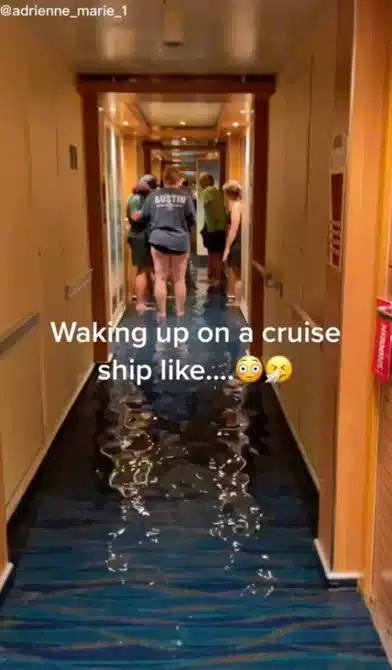 However, it turned out that the incident wasn't because the ship was sinking, but rather a plumbing error that started on the sixth floor, which caused water to leak onto the fifth floor. The pressure of the water further caused the cabin's door to bust open and flooded the hallway. "The ceiling caved in and filled this room … eventually breaking through the door and filling our room and others," she revealed in the second video.
The passenger claims she isn't bad-mouthing the cruise company
Furthermore, the passenger shed light on her motive behind recording and posting the video. She claimed that she wasn't in any way trying to bad-mouth the cruise company's business, but rather was "documenting a scary experience that turned out funny."
Interestingly, the traveler claimed that despite the unexpected troubles, she still had a fun-filled experience with unforgettable memories.