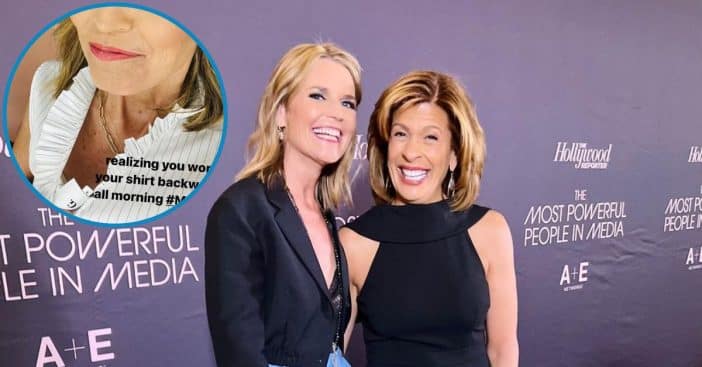 Savannah Guthrie revealed via her Instagram account that she had recently worn her shirt backwards while on live TV without realizing it. She made this known to her followers by posting a picture of her holding the front of her shirt and wearing a smile with the caption: "Realizing you wore your shirt backward all morning. #Monday." However, the co-host of NBC's TODAY show appears to not be very embarrassed by the slight wardrobe malfunction as she followed her initial post with another picture of her grinning on set and captioned, "In happier times (before I realized my shirt was backward)."
It is the first time 50-year-old Savannah Guthrie would appear on live TV following some time off. Her comeback was an eventful one and was in the company of 57-year-old co-host Hoda Kotb, with whom, it is rumored, Savannah has a long-standing feud.
Hoda Kotb Outsmarted Savannah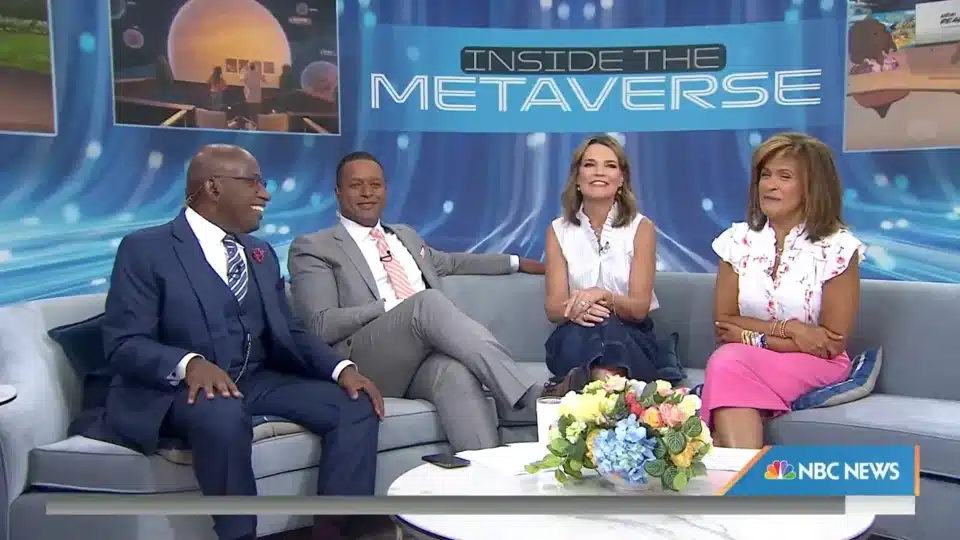 It is said that both TODAY show hosts cannot stand each other off-camera despite the blossoming stage chemistry between them; this is according to what an undisclosed source told the British tabloid The Sun. Savannah Guthrie's disagreement with Hoda Kotb is because Savannah pictured herself as the boss following the ousting of Matt Lauer, and she wanted Hoda's role given to someone else, Willy Geist, but Willy's "ratings were just not up to par for the network."
Consequently, "Hoda out maneuvered Savannah and got the spot," the source continued. It was added that Savannah sees "herself as a real news person," while Hoda Kotb as "the lightweight that drank wine with Kathy Lee Gifford." The duo acts like best friends before the camera and even acted friendly toward each other during a tribute the previous week. But there is, reports The Sun, no love lost between them, and their audience is starting to find signs confirming an existing disagreement.
Beyond The Kind Words From Former White House Correspondent Savannah
Savannah worked as a White House correspondent before landing her role as a host on TODAY. And during a party for the show at The Paley Center in June, Savannah had kind words to say about Hoda's replacing Matt Lauer as her co-host. She said, "All I know was in that moment, it felt like I could drown if Hoda hadn't reached down and grabbed my hand. I will always say she saved the show full stop. And holding hands with her and being like, 'We're going to do this together,' meant everything to me. I don't think I had the confidence by myself."
However, beyond the kind words from Savannah, it is gradually becoming obvious that their friendship outside the workplace is not as great as it seems on camera — and a moment of awkwardness between the women recently lent significant credence to this. Savannah appeared to have replied sarcastically to Hoda's question, "Wait — are we done?" during a cooking segment. And she noted the encounter by sharing an image of the phrase "I'm Not Sorry" in a picture frame on Instagram.
What Fans Think About Their Relationship
Many fans believe that the end of the collaboration as co-hosts is near despite their onscreen chemistry.
Besides, since their disagreement was rumored, they seldom appeared together on stage, each having a reason to go on break while the other was working.