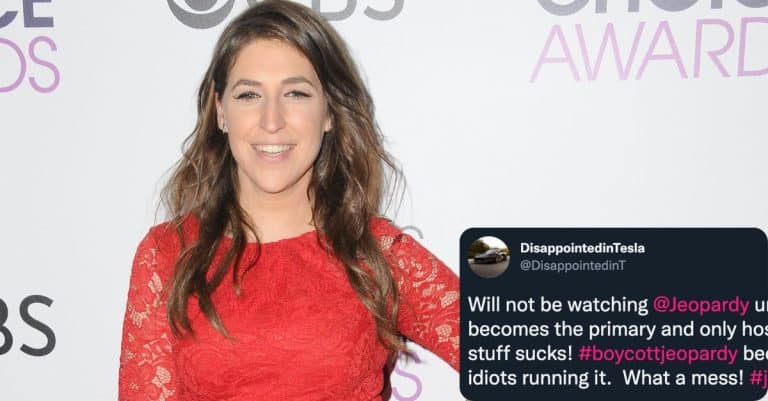 Fans of the game show Jeopardy! are now boycotting the show after the recent decision to make both Mayim Bialik and Ken Jennings permanent hosts of the show. In a note to fans, executive producer Michael Davies shared, "We have so much Jeopardy! to make, and so many plans for the future, that we always knew we would need multiple hosts for the franchise."
He adds that due to a spike in ratings, it makes sense to have a duo in the hosting spot rather than just one person, as it had always previously been.
Fans plan to boycott 'Jeopardy!'
View this post on Instagram
Davies also confirmed that Bialik would host Celebrity Jeopardy! on ABC this coming season, and that Jennings would step up to the main podium for season 39's first round of episodes. Bialik, however, will soon be returning to the flagship show as she manages to juggle Jeopardy! as well as filming for her show Call Me Kat. However, fans are not looking forward to Bialik sticking around, and some are even threatening to boycott the show in general.
"Will not be watching Jeopardy! until Ken Jennings becomes the primary and only host," one fan writes on Twitter. Another says, "If you'd listen to the people most of us preferred Ken as the full-time host over Mayim Bialik."
A last fan chimes in, "No one is thrilled to see Mayim co-hosting at all, if you'd listen to the people most of us preferred Ken as the full-time host over Mayim Bialik. Watch when viewership goes down when Mayim hosts & then goes up with Ken you guys will regret to co-host crap. #SorryNotSorry"
Will not be watching @Jeopardy until @KenJennings becomes the primary and only host. This switching stuff sucks! #boycottjeopardy because they have idiots running it. What a mess! #jeopardy

— DisappointedinTesla (@DisappointedinT) July 27, 2022
Jeopardy! had tried out several hosts before finally landing on Jennings and Bialik as long-term co-hosts. Even then, fans had been wondering when the show would be getting its final, permanent host who would take over the position following the death of Alex Trebek, the show's previous host. Many fans have sounded off, stating that they'd want Jennings, a former Jeopardy! champion, to take the place as rightfully deserved, which is why so many fans don't understand why Bialik has to share co-hosting duties.