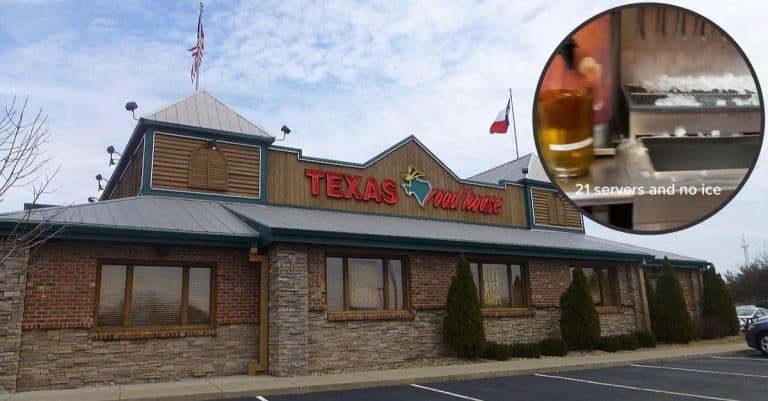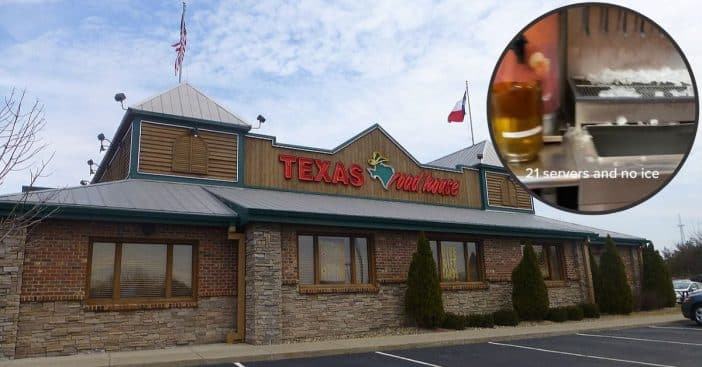 Texas Roadhouse is an American restaurant specializing in making steaks in a Texan and Southwestern cooking style. The restaurant's name might be quite misleading as its origin is not really Texas. The founder and chairman opened the first location in Clarksville, Indiana in 1993, and it is currently headquartered in Louisville, Kentucky. The chain operates around 627 different locations in 49 states of the United States of America, with an additional 29 International spots in 10 different countries.
Recently, an employee at a Texas Roadhouse location posted a video on TikTok, which has since gone viral, making a claim that despite having 21 servers working simultaneously at her location, nobody fills the ice bin. The 7-second video posted by TikTok user Liv with the handle @oligonzo shows a beverage station with two almost empty ice bins. The video was captioned, "When people act like they don't see that the ice is empty. This drives me crazy."
The Response From Other Tiktok Users
The video has gathered 517,000 views since it was posted on July 18. It was like an aggregation of customers' views of the famous steakhouse as most of them took to the comment section to also share their experiences. "Olive Garden but we only had 3 servers, lmao," one of the comments read. "This is exactly what my roadhouse looks like every night I had to look and see if you were one to my coworkers," a second person commented.
"This happens to us when we regularly have 4-8 servers BUT 21?????" a third user asked in disbelief. "I worked in the kitchen at red [lobster], and I can't tell you how many times I would grab the servers ice," another comment read.
Recognition Of The Exact Location By Some Users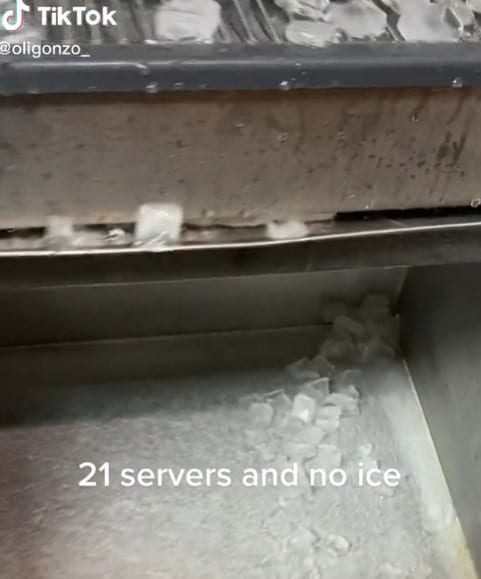 Immediately after the video was posted on TikTok, some of the users recognized it as a Texas Roadhouse based on the drink stations and the number of staff that were available."I KNEW this was TXRH as soon as I saw it, haha. always like 2-3 servers who are the only ones to ever get ice," one of the users commented.
"As soon as I heard 21 servers I knew this was texas roadhouse," a second one said. "How did I know it was roadhouse right away," a third user commented jokingly. "Worked there for 4 years, and I know a Texas Roadhouse drink station/tea when I see one," a fourth person said.
Other Complaints Against Texas Roadhouse
In the past, there have also been a series of customer reviews based on poor service or the bad attitudes displayed by the staff. One of the unsatisfied customers in May 2021 filed a complaint online saying, "They didn't give me sour cream and basically called me a liar when I said there wasn't any for my loaded potato. I got no tartar sauce even though I asked for extra. Only thing we can do is have you drive 11 mins there and 11 mins back even though I can't because I'm working. Not going back to this location. Disappointed at my dry potato and fish."
Anita Eaton also wrote on November 8, 2020, about her horrible experience at the outlet. She had gone there with her family of 9 for a birthday party. The waitress had them wait an hour and 10 minutes to secure a booth. Anita said she advised the staff that "we didn't mind eating at 2 different sections because they had an hour before they closed." Things were normal until the Manager, Alison Perez, came to tell them that they had seats for just 8 people, of which the ninth person was just a 10-month-old baby. "I advised Alison I can hold my grandson. She became agitated. She started screaming and treating my party like we were trash. She informed us she was calling the police. For what reason, I'm still trying to find out. Keep in mind; other people was being seated with parties of 4 that just walked through the door," she wrote.