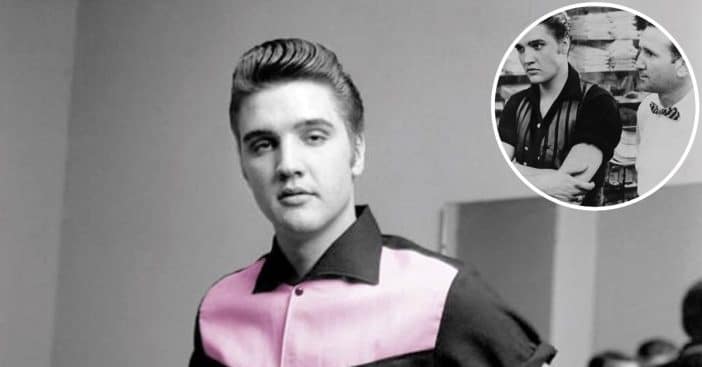 Elvis Presley was born on January 8, 1935, in Tupelo, Mississippi, where he stayed until his family moved to Memphis, Tennessee when he was 13 years old. In this town, he started his musical career in 1954 when he began recording at Sun Records with producer Sam Philips, aspiring to propagate African-American music to a wider audience. At a young age, Elvis captured the heart of a Memphis store owner Bernard Lansky, who became and remained his stylist until his death.
Years before Elvis rose to national and international fame, he was just a regular poor boy who was working as an usher at a movie theater in Tennessee with hopes of becoming a star. The 17-year-old Elvis, who was a high school student at the time, was a regular face at the window of a clothing store named Lansky Bros, situated in the center of the Memphis music district. The store was a constant place of activity from many musicians, one of whom was B.B. King. The singer would stand outside the store admiring the beautiful clothes inside.
Elvis Met With Bernard Lansky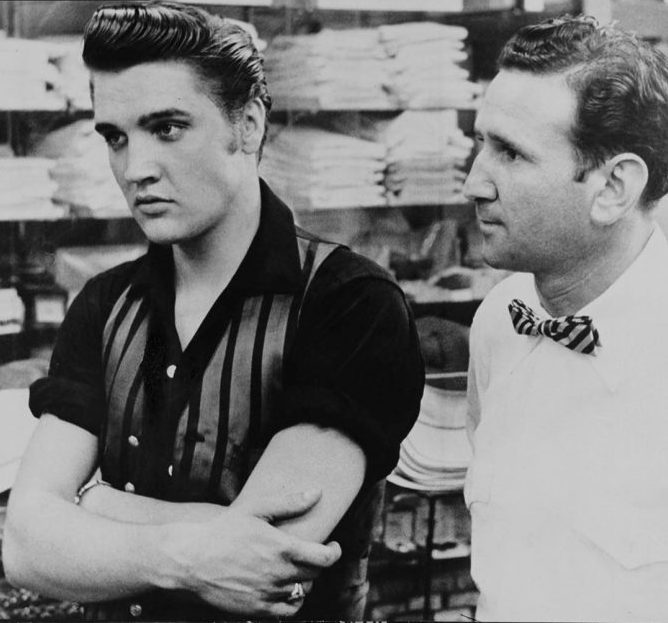 The meeting between Bernard and Elvis happened on a summer day in 1952, when Elvis, standing outside the store as usual, was noticed by him. According to Hal Lansky, Bernard's son, while speaking with Fox News Digital about the events that led to a lifelong friendship between the two men, "Beale Street was a street for African Americans, so if you were White, you were out of place, so my dad knew that this shy kid was out of place around here."
Elvis would just stare at that window, so one day Hal extended an invitation. He said, "'Come on in, young man!' My father showed him around, and Elvis could only afford a $3 shirt. He said, 'Mr. Lansky, these are beautiful things. I like everything. I don't have no money now, but when I get rich, I'll buy you out.' And my dad said, 'Don't buy me out, just buy from me.' And that's what started their friendship. My dad showed this young kid a little respect, and it sparked a friendship for life."
Elvis Became Loyal To Benard Lansky's Store
Since his first meeting with Bernard, Elvis maintained a highly profitable relationship with him and Lansky Bros. The singer would always come by the store whenever he was in town and would get Bernard to open up for him to shop at midnight or other inappropriate times so he could shop privately. On occasions when he was too occupied to visit the store, the brothers would send clothes to Elvis at his house, Graceland, so he they could tried on and invariably purchased.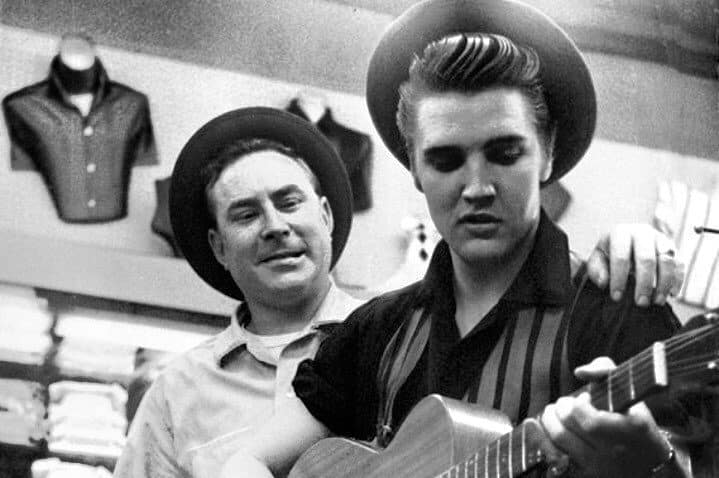 "Every time Elvis got paid, he'd come in maybe once a week and buy a pair of pants or a jacket – something simple," said Hal. "But he just kept coming and coming. And then one day, he said, 'Mr. Lansky, I'm gonna be on a national TV show.' My dad said, 'That's great Elvis! What show is that gonna be?' Elvis replied, 'The Ed Sullivan Show.' My dad just went 'Whoa!' Back then in the '50s and '60s, that was a huge deal. It was like the American Idol of our time. My dad started showing him some clothes. But then Elvis looked at him and said, 'Mr. Lansky, I got a problem. I don't have any money.' My dad told him, 'Elvis, you do have a problem, but I'll tell you what I'm gonna do. I'm gonna give you some credit, but you better pay me back.'"
We suspect that Elvis did.