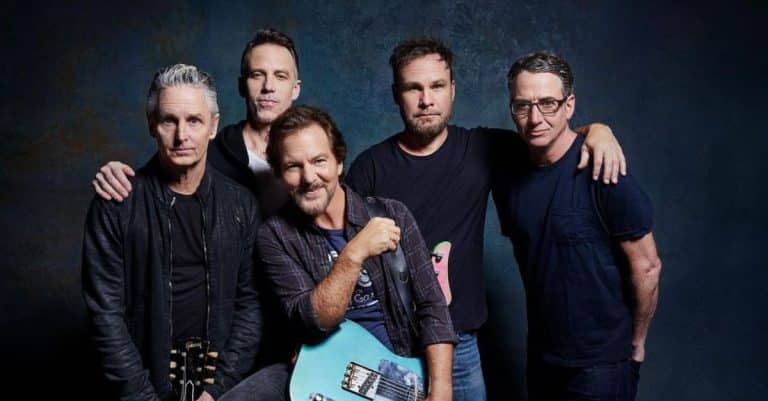 American rock band Pearl Jam has had to cancel their July 20 show billed to hold in Vienna, Austria, because of a voice problem developed by lead singer Eddie Vedder. The band's frontman damaged his voice based on his excessive inhalation of smoke, heat, and dust from the recent wildfires that erupted in France. The band had earlier scheduled a UK and Europe tour in 2020, but the rampaging effect of the Covid pandemic and its restrictions led them to push back their shows until 2021.
However, the legendary rock band was again forced to postpone the tour to 2022. In a statement announcing the cancelation of the 2021 show and new dates for the tour, the band stated, "It is with a heavy heart that we announce that BST Hyde Park will not take place in July 2021. We are however happy to share that Duran Duran and Pearl Jam will go ahead in July 2022." The tour has since started in June 2022, with the first show held on the 14th of June at the Ziggo Dome in Amsterdam.
Eddie Vedder Lost His Voice
View this post on Instagram
The band took to its social media page to comment on the unfortunate incident saying, "To all those who were anticipating a great Pearl Jam show tonight in Vienna, we were too. However, due to the extreme circumstances at the last outdoor site outside of Paris (heat, dust, and smoke from the fires), our singer Ed Vedder's throat was left damaged.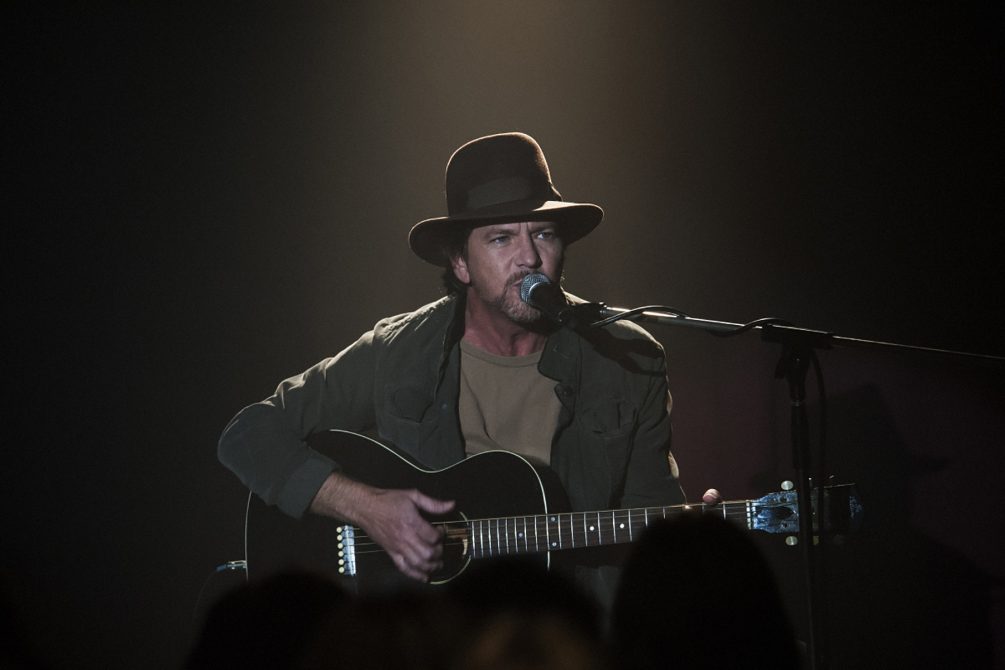 He has seen doctors and had treatment, but as of yet, his vocal cords have not recovered. This is brutal news and horrible timing…for everyone involved. Those who work so hard to put on the shows as well as those who give their precious time and energies to attend. As a band, we are deeply sorry and have tried to find options to still play. And Ed wants to play. There's just no throat available at this time… So very, very deeply sorry. Tickets will be refunded at point of purchase. Thank you for understanding."
Other Hiccups On The Band's Tour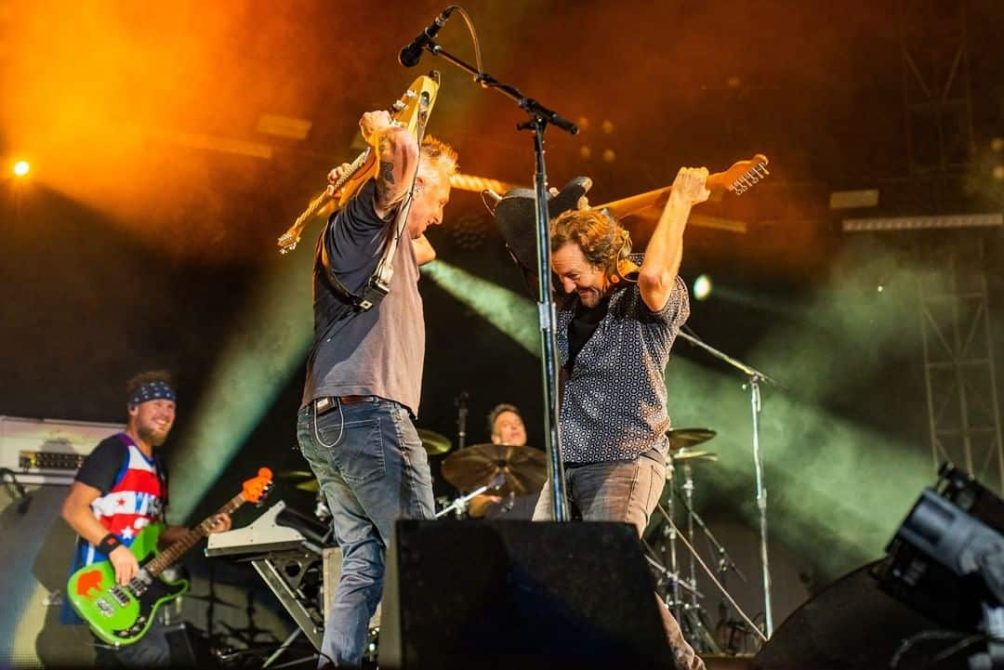 This is not the first time the band has suffered a mishap, leading to already scheduled shows canceling. Earlier on the US Tour, the band had one of its drummers, Matt Cameron, test positive for Covid at their Oakland show, but the band managed to get through the show. However, it became more of an issue when bassist Jeff Ament also tested positive for Covid. This development also forced the band to cancel its Sacramento and Las Vegas shows.
This was made public via a series of tweets from the band's official Twitter handle saying, "While the band battled through Oakland after drummer Matt Cameron tested positive for Covid, and Fresno where Ed and the band got through it with the help of Dave Krusen as a special guest drummer, they now have to present the heartbreaking news that this morning bassist Jeff Ament has tested positive for Covid.
This is horrible for everybody involved, and we are especially sorry to those out there who have made plans to attend these shows. Our attention to staying inside the bubble has been constant. We have truly done all that we could have to remain clear of infection. Regretfully, the Sacramento and Las Vegas shows are canceled. Ticket refunds will be automatically processed to ticket holders' method of purchase. We are so very sorry. Be safe out there."