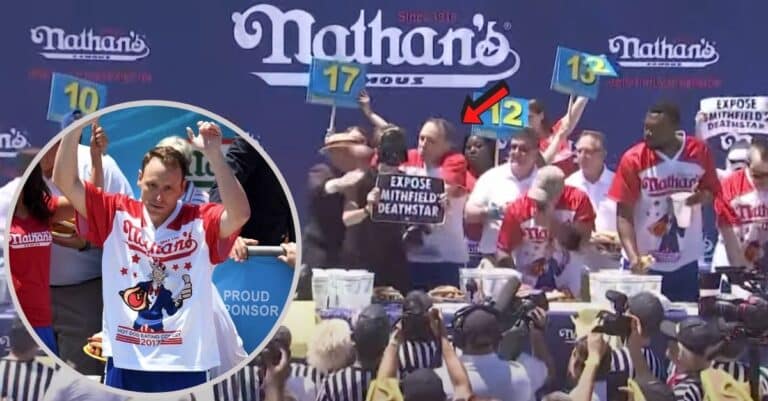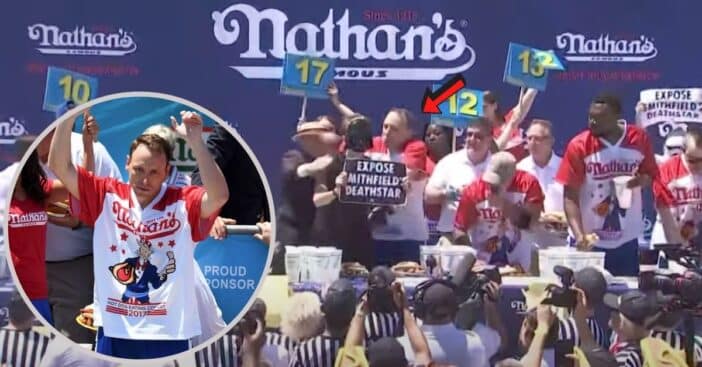 Hot dog eating champion Joey Chestnut recently fought off a protestor wearing a Darth Vader mask during the actual competition. Nathan's Famous Annual Hot Dog Eating Contest in Coney Island, New York takes place on July 4th every year, and fans were shocked to witness Chestnut take down a protestor in the middle of downing hot dogs, appearing to get the protestor in a headlock before contest officials could take over the situation.
Chestnut finished in first place (as per usual) with a total of 63 hot dogs and buns, still a far cry from last year's total of 76.
What happened at the hot dog eating contest this year?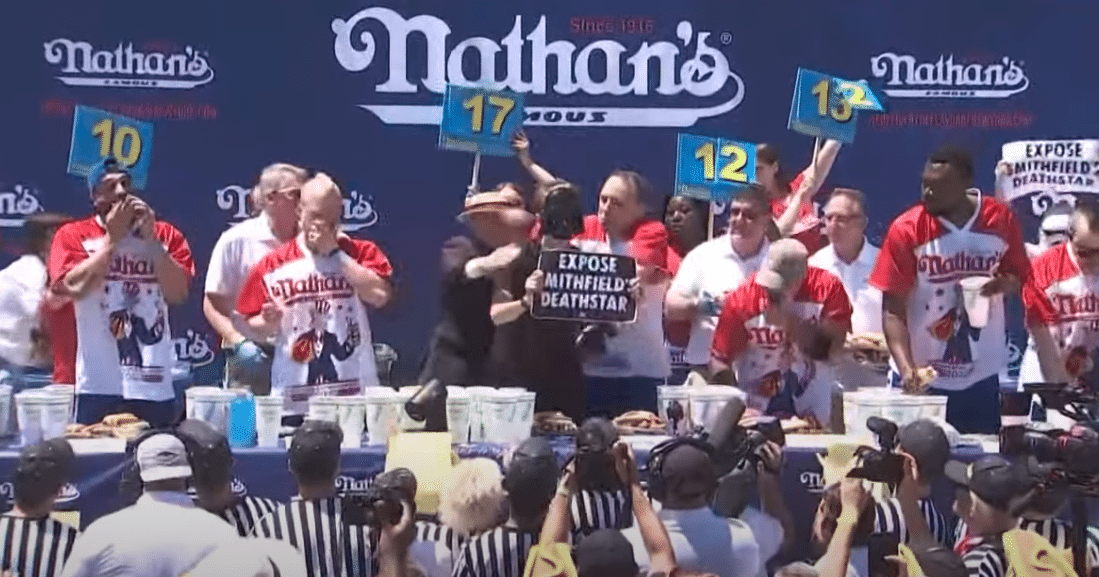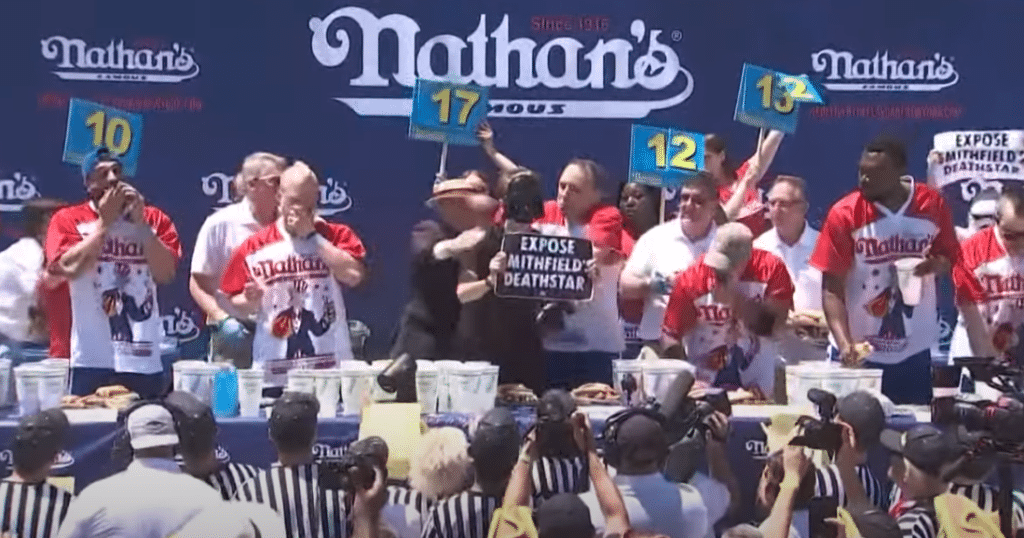 "I was just confused. I didn't know what was going on. I thought someone fell into me at first. He moved more in front of me. It just happened really quick," Chestnut told The New York Post after the contest, referencing the protestor. "When he got in front of me … I didn't know if he was gonna attack me. There was a little bit of panic, and that's why I grabbed him, and I wasn't sure — I didn't know how it was all gonna play out."
View this post on Instagram
The men involved in the protest were arrested and charged with criminal trespassing charges, but were later released. While it was certainly an unprecedented situation at this year's event, everyone was certainly glad to be back, including Chestnut himself. Due to the COVID-19 pandemic, locations changed in 2020 and 2021. "It's beautiful to be back here," he told ESPN.
Despite undergoing surgery this year and having to wear a surgical boot, Chestnut was not deterred in the slightest. "It hurts, but I was in the zone for a little bit. I was ignoring it," he explained.
View this post on Instagram
Even though Chestnut did not beat his personal best from last year, he still put a solid 15.5 hot dogs between himself and his competitor, Geoffrey Esper, who ate 47.5 hot dogs.