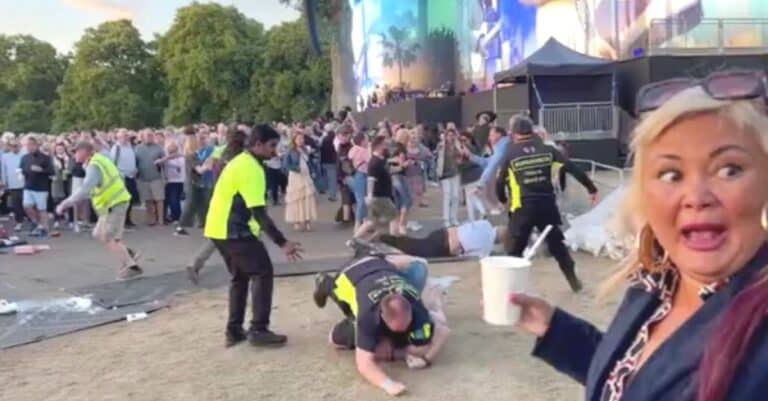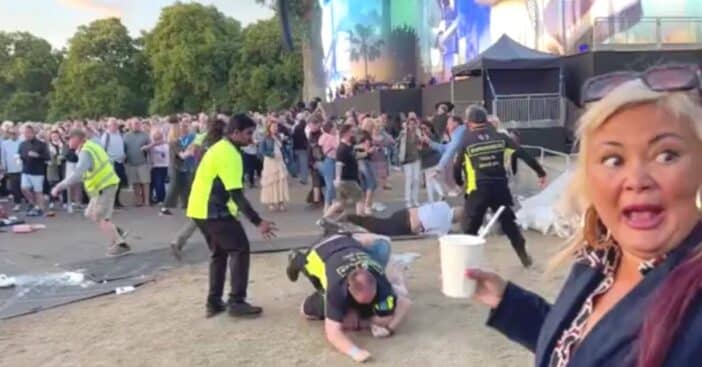 A fight broke out during a recent Eagles concert at London's Hyde Park, ironically during the performance of "Take It Easy." Reportedly, security guards were seen wrestling two men to the ground in the VIP section of the show earlier this week.
Two other men and a woman were also seen being taken away from the altercation. According to reports, another concertgoer was seen telling them "You've got to take it easy," repeating the lines of The Eagles' famous song to try to get them to calm down.
A fight broke out during a recent Eagles concert in London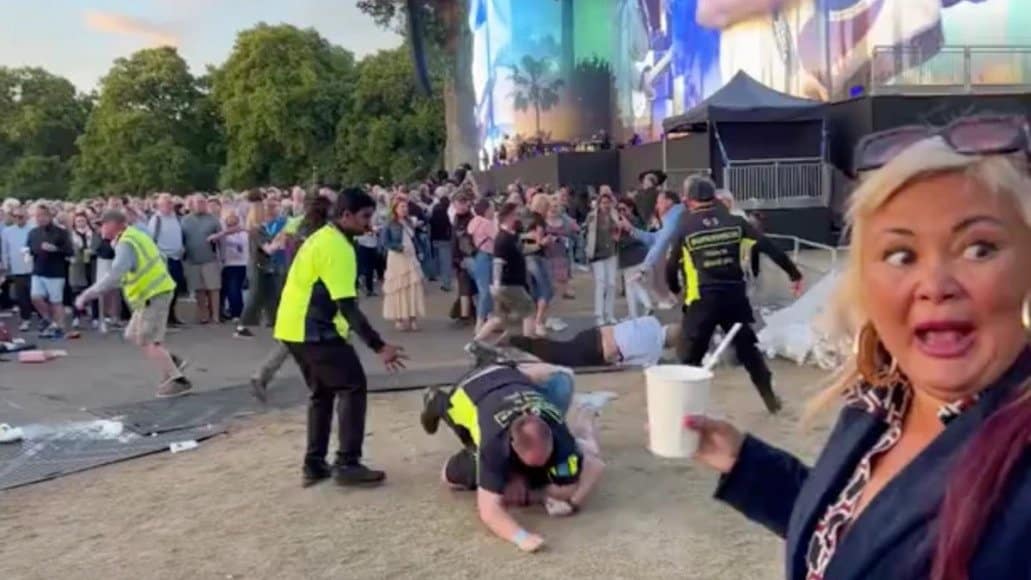 This all happened in the VIP section where they paid over $485 to see the show. The venue's website boasts separate bathrooms, bars, and a "dedicated premium standing viewing area in front of the stage with unrivaled views of all the Great Oak Stage performances."
The Eagles and most of the other concertgoers ignored the fight and it doesn't appear that anyone was hurt. In video footage, it seems that no one would take the blame for starting the fight as they were all seen gesturing toward each other.
Visit Metro's website for more photos and a video of the altercation and the aftermath. This may have been the last show for The Eagles for a while, as there are no upcoming tour dates on their website at the time of posting.