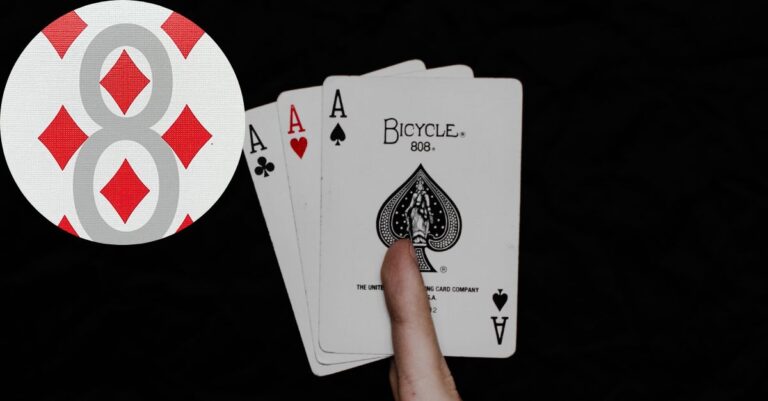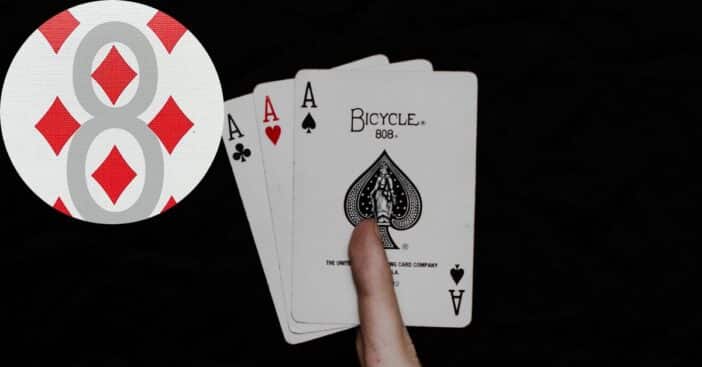 An optical illusion, also known as a visual illusion, is an illusion that stems from the visual perception of the visual system, which is quite different from what is obtained in reality. Optical illusions come in a wide variety, and it is difficult to place them into categories because the underlying cause is mostly unclear.
It is popularly believed that seeing is believing, but it is important to know that what we see sometimes is different from what we think we see. Some optical illusions are believed to reveal certain information about a person and how they view the world, but the optical illusion in the eight of diamonds is not one of those.
The Optical Illusion
A party trick that nearly everyone with a deck of playing cards can be performed is to bring out the 8 diamonds from among the cards to reveal the illusion. The number eight is displayed on the card in three different dimensions.
On the card, the number 8 is written twice and located at the top left corner and bottom right corner of the card. Also, there is a geometrical arrangement of eight diamond symbols arranged in five rows: two on the top, middle, and bottom tiers intersecting with just one diamond on the second and fourth rows, respectively. However, this is not the only way to detect the eight on the card.
Other ways to locate the 'eight'
How old were you when you learned there was an "8" in the middle of the 8 of diamonds card?

Comment below, and if you didn't until today, RT to share the love ♦️ 😀 #magic #illusion #teammagic #cardtricks #playingcards ♣️♥️♠️♦️🃏💫 pic.twitter.com/DlJy5YeuxZ

— Jamie Raven (@jamieravenmagic) November 17, 2018
Another Twitter user with the username Plinkety Plink from Liverpool also pointed out that hidden right in the arrangement of the diamonds is the number eight; Posting an image of the eight of diamond, he tweeted, "How old were you when you first saw the 8 in the middle of the eight of diamonds?"
Magician Jamie Raven, one of the contestants on Britain's Got Talent, had earlier posted a version of this trick via his Twitter account. His definition of the eight in the middle of the card was the shape that was gotten if traced from the spaces between the rows of diamonds arranged on the card.
Reactions From Netizens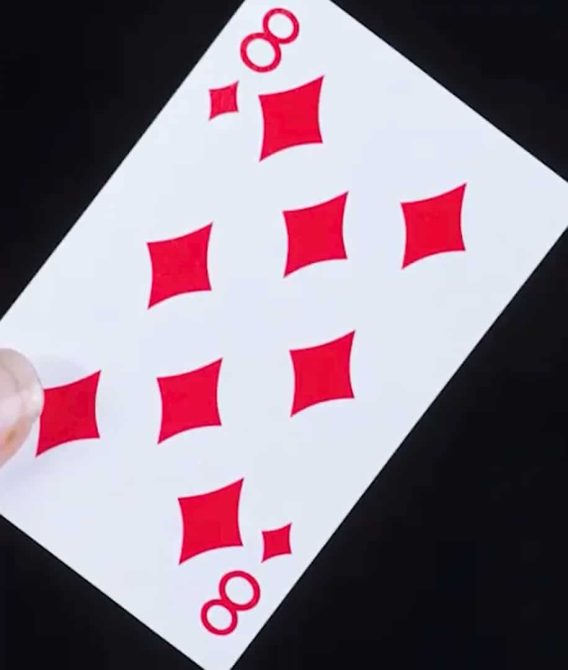 Many people who saw the post on social media quickly acknowledged that it was the first time they had noticed it, while some stated that they've been aware of it for a couple of years. A viewer responding to the post wrote, "I was today years old." Another person commented on a repost on Instagram saying "70."
The eight in the middle of the eight of diamonds card is not the only optical illusion that exists. Philips Newman-Hall shared an image of the iconic purple-and-orange logo of FedEx via his Twitter account @PNH_Hotelier; he wrote, "Same question as to when you saw the arrow in the @FedEx logo."