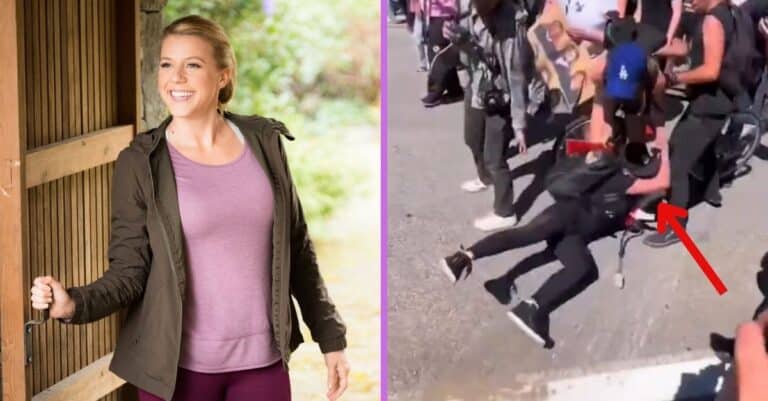 On Saturday, Jodie Sweetin attended a protest and, based on a circulating video, was seemingly shoved to the ground by police officers. The event was a pro-choice rally held in Los Angeles, California, and follows the Supreme Court ruling to overturn Roe v. Wade.
Sweetin's publicist confirmed the woman in the video is the Full House actress to NBC News, which originally shared the story. The protest took place along the Los Angeles freeway. The individual who took the video said the force used was "unnecessary." On Monday, the LAPD released a statement addressing the response.
Jodie Sweetin is seen being shoved to the ground at a protest
WATCH: "Full House" star Jodie Sweetin is thrown to the ground by police during an abortion rights protest in Los Angeles. https://t.co/ZDwyCbWePr

📹 Mike Ade / @bellikemike pic.twitter.com/1dtPODUx94

— NBC News (@NBCNews) June 27, 2022
The video in question shows a woman dressed in black clothing with a black baseball cap, holding a megaphone. The woman is seen among several officers and ends up pushed several feet back closer to a crowd of protesters. She is helped up and her hat is returned by one of the protesters, and the demonstration continues. In the video, it is unclear what happened in the moments prior to her getting shoved.
Participants are soon heard chanting "No justice, no peace," while officers are seen standing across most of the freeway holding batons. Sweetin said, in a statement released through her publicist, that she is "extremely proud of the hundreds of people who showed up yesterday to exercise their First Amendment rights and take immediate action to peacefully protest the giant injustices that have been delivered from our Supreme Court."
Responses to what happened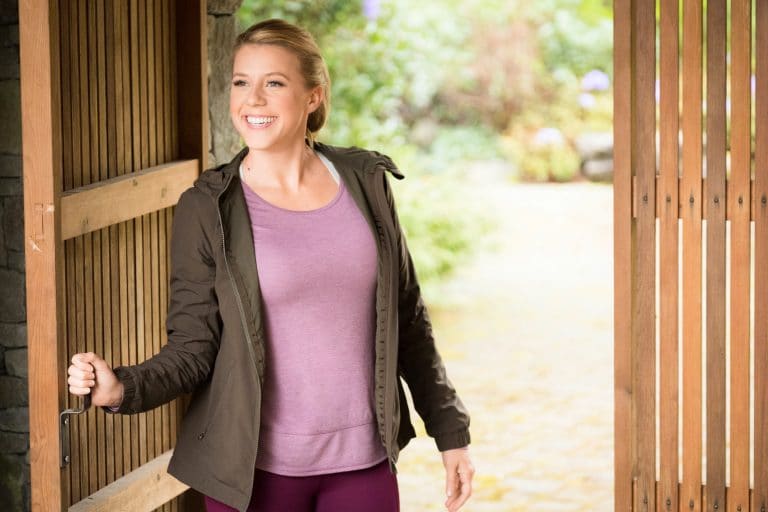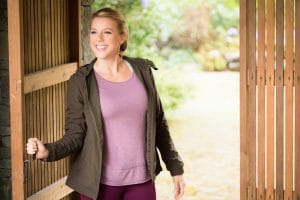 The video was shot by Michael Ade, 32, felt the police's reaction unnecessary. "I was honestly shocked that the officers shoved her in the forceful manner in which they did because she was actually trying to direct people away from the freeway at that point," said Ade. "I know her personally. She's a friend and we've been in the streets protesting together. I've known her to be very vocal about her stances on a lot of issues and obviously this is one that hits close to home to many people. I'm not surprised in the least bit that she's out on the streets kind of letting her voice be heard."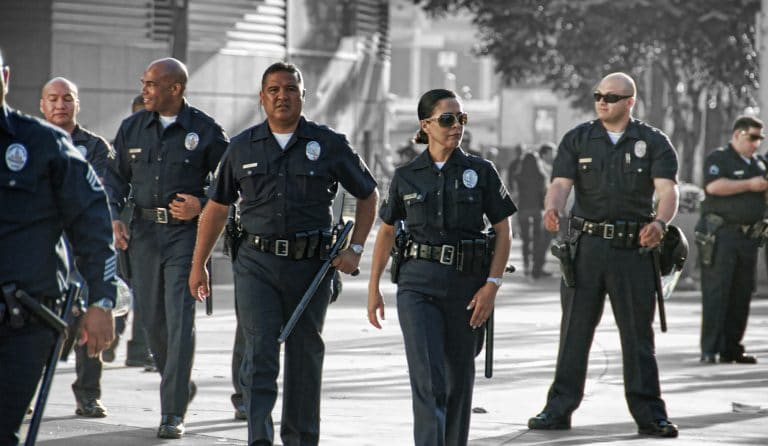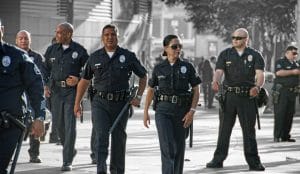 On Monday, LAPD released a statement addressing the events shown in the circulating video. The department said to NBC News it was "aware of a video clip of a woman being pushed to the ground by officers not allowing the group to enter on foot and overtake the 101 freeway," adding, "The force used will be evaluated against the LAPD's policy and procedure. As the nation continues to wrestle with the latest Supreme Court decision, the Los Angeles Police Department will continue to facilitate 1st Amendment rights, while protecting life and property."
Sweetin, meanwhile, has said, "Our activism will continue until our voices are heard and action is taken. This will not deter us, we will continue fighting for our rights. We are not free until ALL of us are free."