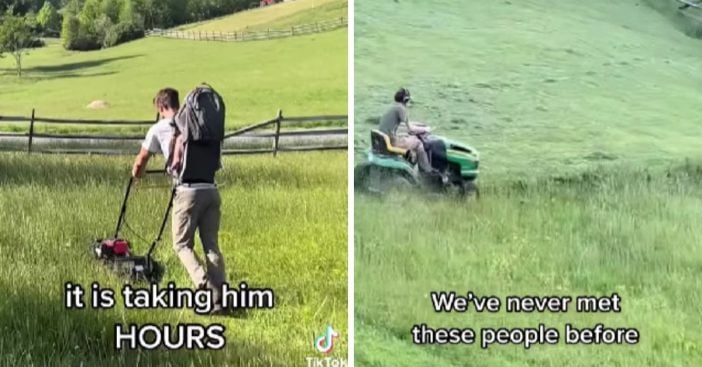 A young family found out just how nice neighbors can be. Madison and Blake Mealy recently moved to a rural area in the Blue Ridge Mountains with their baby, hoping for some country living. Presumably used to a much smaller yard, Blake went out and bought a small walking mower to cut their grass.
Madison was joking on social media about how small the mower was and how long it was going to take to him to cut acres of grass. After taking a shower, Madison came back out to see how much progress he had made and found something quite surprising.
Strangers show up to help a man mow his lawn in a heartwarming video
She found several neighbors mowing alongside Blake. They were new to the area so they had never met these people before! Madison ended the video, which got picked up by the website Upworthy, by saying, "Reminder: there's a lot of good left in this world."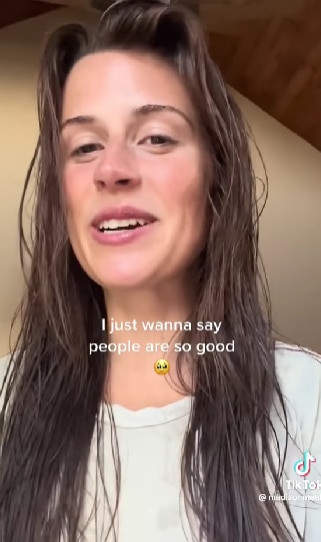 She said that people saw Blake struggling to get his lawn mowed while having his baby on his back so they showed up with riding mowers and even weed trimmers to help him out. They didn't know the family but just wanted to help out a new neighbor.
It was just the reminder that the Mealys and all of us needed right now, to remember that most people are good and generous. However, it also taught them another lesson: buy a bigger lawnmower next time!
Check out the heartwarming video below:
View this post on Instagram