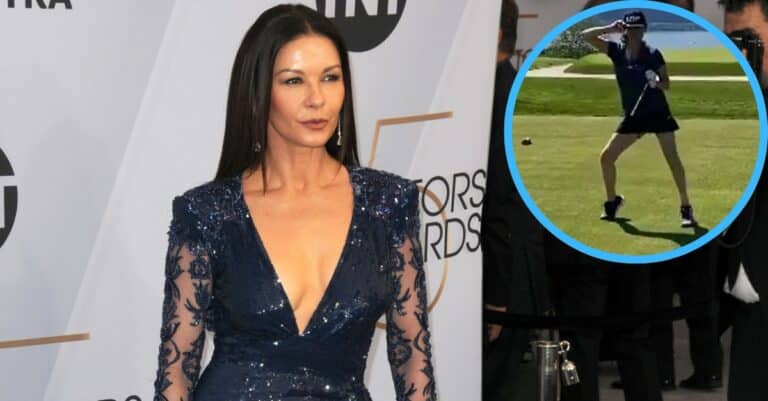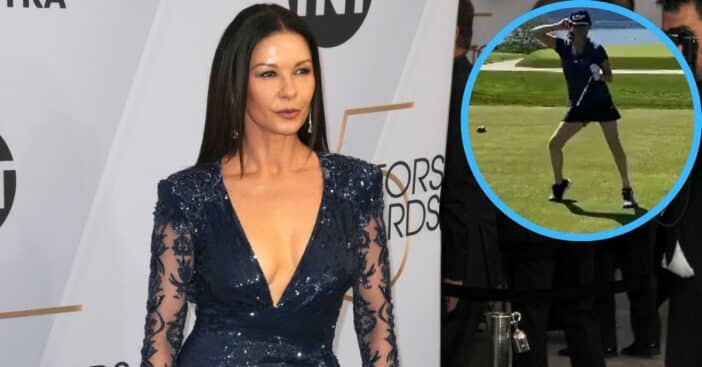 As the weather becomes more forgiving, many people have had a chance to enjoy time outside. Catherine Zeta-Jones took advantage of the prolonged sunshine to enjoy time on the golf course. While there, she blended sports by incorporating some dance into her attempts to land a birdie.
Zeta-Jones, 52, admitted her approach to the game of golf might not align with how people usually play it. But fans on her Instagram page, which boasts over four million followers, were very supportive of her fun antics, which showed off both her amazing physique and athleticism.
Catherine Zeta-Jones dances her heart out on the golf course
View this post on Instagram
On Tuesday, Zeta-Jones crossed the green to try and hit some hole-in-ones at a golf course. She shared a glimpse of her visit in a video shared on Tuesday that has received over 115k views and over 10k likes. In it, Zeta-Jones is seen dancing on the course, waving her arms and kicking her legs, all in preparation for setting the golf ball down and swinging the club. There's just a bit more buildup after that until finally she hits it.
"I could be the most annoying golf partner to be with on the links," she captioned the post, "dancing on the tee box, taking way too long to secure my golf ball on the tee amongst other things." She has done just about all of that in the video, but her followers were not complaining. Instead, they praised the antics, with one user writing, "The cutest golfer… you may be an 'annoying' golf partner, but you surely know how to entertain the audience: love your 'joie de vivre', sassiness and sense of humor, Catherine."
Summer celebrations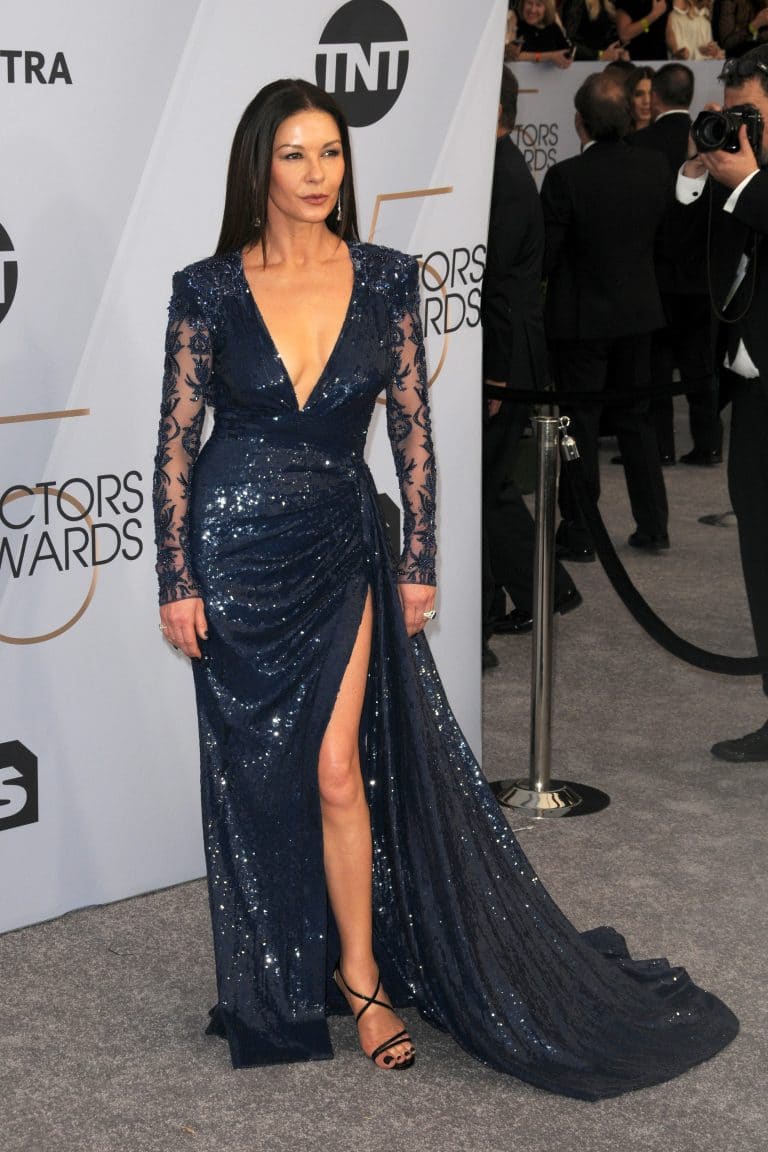 So far, the warmer weather has already ushered in a lot of celebratory occasions. Over the long weekend, Zeta-Jones and her husband Michael Douglas congratulated their son Dylan on graduating from Brown University. Almost a year ago exactly, the couple also celebrated daughter Carys graduating high school.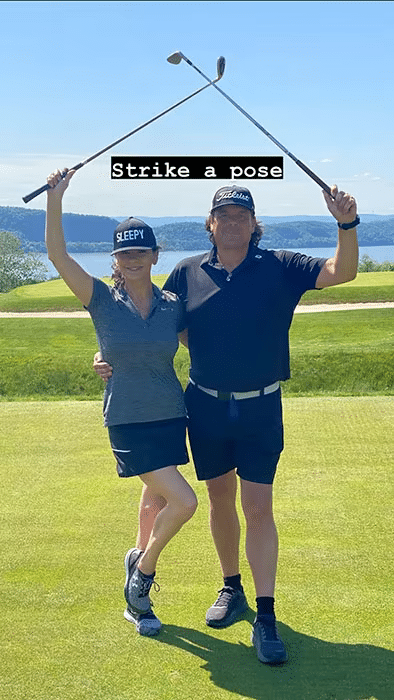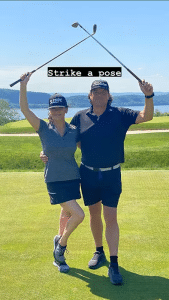 With all this revelry, time on the green, identified as Sleepy Hollow golf course, alongside a friend seem to be a fitting conclusion. She shared a few more pictures in her stories, including a fun one beside her friend where they stand with golf clubs crossed; it's accompanied by the caption "Strike a pose."
Who else wants to dance around the tee?