Actor Jeff Bridges was in the middle of his cancer treatment when he also tested positive for COVID-19. It was a tragic and scary experience, which Jeff has described as "dancing with my mortality." The 72-year-old is now enjoying each moment he spends with his wife, grandkids, and new puppy, after his near-death experiences with COVID-19 and cancer.
In an interview, Jeff Bridges recounts how he was "pretty close to dying" after his chemotherapy caused his immune system to weaken, and he tested positive for COVID-19. Jeff announced in October 2020 that he had been diagnosed with lymphoma, a type of blood cancer. His experience with cancer started when he felt something in his stomach while he was exercising.
Jeff Bridges Contracts COVID-19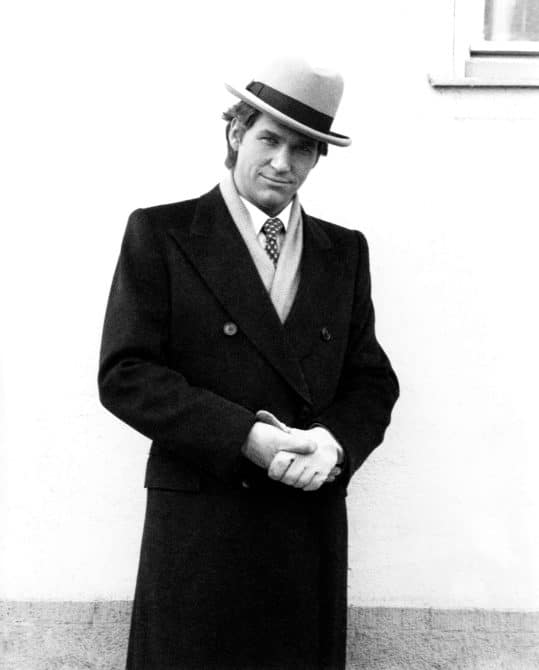 Just when things started to look good, he contracted COVID-19, which according to him, made his cancer look like nothing. He spent nearly five months in the hospital, battling extreme pain.
"COVID made my cancer look like nothing, I couldn't even roll over in bed without calling the nurse to help me with the oxygen. I was pretty close to dying. The doctors kept telling me, 'Jeff, you've got to fight. You're not fighting.' I was in surrender mode. I was ready to go. I was dancing with my mortality."
When he caught the virus, there was no vaccine available yet, and his cancer treatment had to be suspended. Things got so bad that his wife, Susan Geston, "didn't know if he would recover." So when the hospital notified her about putting her husband on a ventilator, she responded that they should save his life, no matter what they had to do.
Bridges was later given a convalescent plasma treatment, a therapy that uses blood from those who have recovered from the virus. After the treatment, he began to see improvements in his health. He also had to work with a physical therapist three times a week while "taking baby steps" to recovery.
Jeff Bridges' New Lease on Life
After the scary experiences, Jeff says that his ability to give and receive love has increased. "Who would say 'I'd love some cancer, and give me a dose of Covid?'" Bridges said. "But my ability to receive all the love and give it was just heightened. Everything was turned up in the most beautiful way." Jeff and his wife will celebrate their 45th wedding anniversary in the coming month.
The actor is back at work filming a new movie. He's currently working on a new TV show, The Old Man, which debuts on FX on June 18. The show is the actor's first role since 2018. It's based on the bestselling novel The Old Man by Thomas Perry.
Part of the official synopsis for the show is, "The Old Man centers on Dan Chase, who absconded from the CIA decades ago and has been living off the grid since. When an assassin arrives and tries to take Chase out, the old operative learns that to ensure his future he now must reconcile his past.