American stand-up comedian and actor, Bob Saget passed away in January 2022 from head trauma after he accidentally fell. He was found dead in his hotel room in Florida, where he lodged after performing at a comedy show the night before.
It has been over four months since his passing, and his wife Kelly Rizzo paid tribute to him on his posthumous birthday. Her Instagram post dedicated to him was met with heartfelt responses and comments from fans and friends.
"I Miss You Every Minute," Kelly Rizzo says
View this post on Instagram
On the late comedian's birthday, which would have been his 66th year, Rizzo made a post dedicated to Saget on Instagram. She posted a photo of him sitting and smiling in a restaurant, cheek-in-hand at their birthday trip in the previous year.
"Happy birthday my Love," she wrote. "These pictures and videos were taken exactly 1 year ago in Mexico. We always celebrated our birthdays together with a trip. (His is the 17th and mine is the 19th). This last trip was so special."
Rizzo continued the caption- "We both celebrated each other so big. You never know when something is going to be 'the last time. But I'm so grateful that he was showered with all of the love he deserves."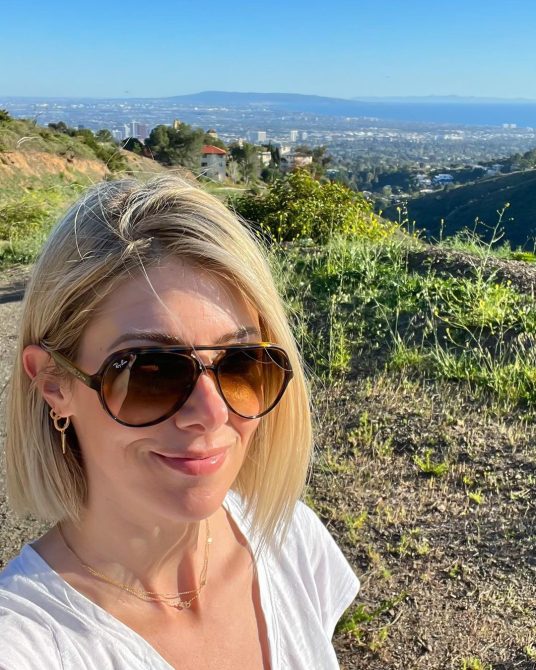 The 42-year-old widow also recognized the support and love from family, fans, and friends in her tribute, saying, "I pray he can see all of the love he's already getting from around the world today. Honey, everyone loves you so damn much. Everyone wants you to know how important and special you are on your special day, and we ALL celebrate you. You are one of a kind and you certainly made my world go round."
"I love you more than anything and miss you every minute. Your girls and I will hold on tight to each other today. And I know you'd want me to get a martini tonight, so I'll oblige. Happy birthday, honey," she concluded her caption.
Fans responded in the comments, remembering Bob and encouraging Kelly. "He's the most wonderful. And I'm so glad you had these special trips to celebrate each other and your love. Love you both so much", "All the hugs, love, and strength every day and especially today. I love you so much!!!!", "You're an Angel & so is Bob. We're all here for you Kelly." These were a few of the many kind comments the post received.
Life After Bob Saget
Recently, on a panel discussion, Rizzo expressed her grief and how she is navigating life without the Full House alum. "It's like, he's still my husband. It's not like, 'Oh, he's my former husband.' It's like … the relationship is different now. It's just — it is what it is." Rizzo said, in the discussion with Amanda Kloots who also lost her husband to COVID in 2020. "I mean, I still talk to him and I have his pictures everywhere," she added.
Amanda, who could relate to the situation also shared how she managed the loss of her actor husband, Nick Cordero, with whom she shared a two and half-year-old son, Elvis. She spoke about her decision to celebrate Cordero's death anniversary instead of it being a "sad" time-  " It doesn't have to be a day where I cry my eyes out. This can be a day where I get a cake and we sing happy new birthday to dad. So I think that definitely will become a tradition for us."
"Elvis and I need to always celebrate this day as his new birthday and that he is still with us and he will always be with us," Kloots added. Bob Saget will always be remembered for his impact on the comedy industry, and the laughter he brought to our faces and his family.