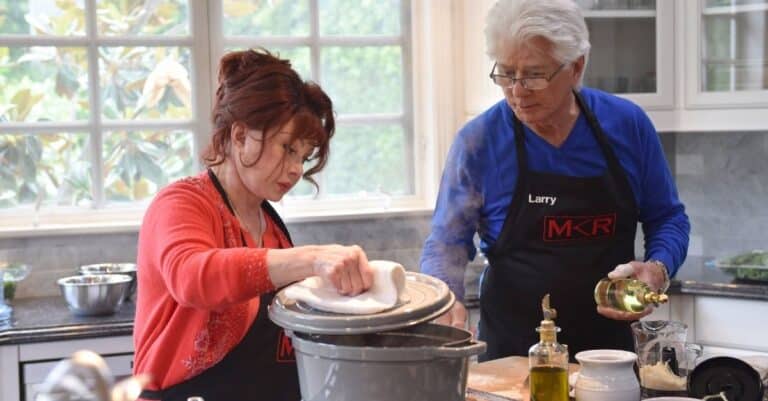 During CMT's Naomi Judd: A River of Time memorial special, the late Naomi Judd's husband Larry Strickland shared a sweet story about her. He opened up about an email he received from a stranger, who had been sitting next to Naomi on her final plane ride.
Larry admitted that he was very nervous about her flying alone from Vienna, Austria to their home in Nashville. He said, "I was really scared to death about her flying alone all the way from Vienna back to Nashville cause I knew how fragile she was. Well, she made the flight home without any problem."
Larry Strickland shared heartfelt message during CMT special about late wife Naomi Judd
He then shared a message from a stranger, who talked about how he didn't realize Naomi was famous before boarding the plane. Larry read the email through tears, "It's a small comfort, I'm sure, but my life seems a lot richer after meeting your wife, however briefly. Obviously, I didn't know Naomi at all, but I can tell you she spoke highly and warmly of you, and the life you shared together. Rest assured she loved you and had no qualms about telling me, a stranger on a plane, that was so."
During the special, Naomi's daughter Wynonna Judd also revealed that she would be starting the tour as planned in honor of her mother. They previously performed together for decades as The Judds and were set to go on one final tour together starting in the fall.
Wynonna shared, "I've made a decision, and I thought I'd share it on national television that, after a lot of thought, I'm gonna have to honor her and do this tour. The show must go on, as hard as it may be, and we will show up together, and you will carry me as you've carried me for 38 years … So we will continue this spectacle. That's what she would want, right?"