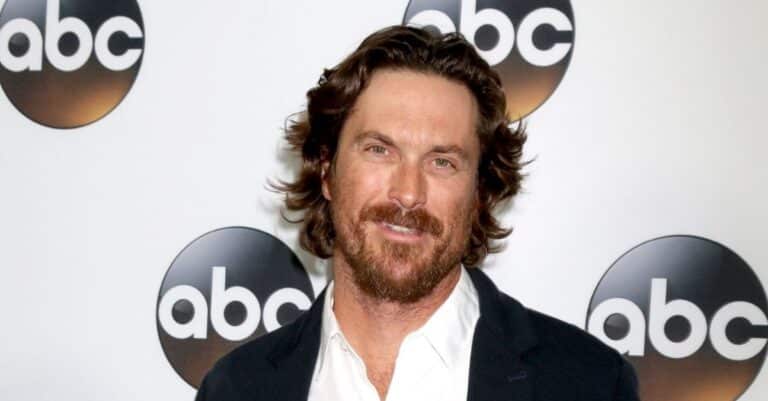 Recently, Oliver Hudson took to his Instagram page to inform his followers about his decision to have his mid-length hair cut soon. Of course, this decision sparked mixed reactions among his fans, as some felt he needed to keep his hair while others believed he should have his hair cut already.
Meanwhile, another of Oliver's posts revealed to his fans that he was in the hospital for a colonoscopy, and his fans commended him for keeping his health in check. They expressed their love for his constant review of his health conditions. Oliver also encouraged his fans to do likewise. Many fans shared their best wishes for him, including his sister, Kate Hudson.
Oliver Hudson's post generated mixed reactions
View this post on Instagram
The famous actor is preparing himself for a major change in his look. Oliver shared a selfie from inside his car on his Instagram page, where he wore an orange hoodie and showed off his surfer-dude hair. Oliver claimed he was ready to cut off his hair, as his new look made some of his fans seemed not to be in total support of this. He posted showing his "shabby" beard and mustache, which perfected his look. Oliver further wrote, "I think it's time to chop the salad."
The Cleaning Lady actor's unexpected post generated mixed reactions among his fans, who shared different opinions about his decision.
Some fans replied to his post by saying, "I think so too," and, "yes, I think it's time," in full support of this decision, while others who were opposed commented: "No way, why would you?" A fan queried, while another added: "Nah, grow a beard and graduate to a man bun," and a third simply stated: "Noooooooo."
His hospital post got many fans' attention
View this post on Instagram
Even though Oliver decided to portray his recent post in the hospital as not too serious; many of his fans took him more seriously as Oliver revealed that he was getting ready for colonoscopy. His fans applauded him for making his health a priority. In the picture, Oliver wrinkled his eyebrow with his face mask on and also encouraged his fans to look after their health.
The caption reads, "The perfect day for a pre colonoscopy appointment!!." Many fans reacted with applause emojis and other encouraging comments.
Best of wishes from numerous fans, including his sister, who was one of the first to reply to this post by saying, "Good brother," also some other cool comments to support him, such as: "Prep is the worst part, you got this bro," and  "Here's to HEALTH! Raising my coffee mug to click with your prep drink," also someone commented: "In and out before ya know it! Thank you for posting!"
Fans rooted in the comments and encouraged Oliver over his current health issues, which he so much appreciated.