The beautiful American actress and Tv talk show host, Kelly Ripa, loves to let us into her fun family on social media. Most photos she shares are of her husband, Mark Consuelos, and their three children.
Kelly Ripa was born in Berlin, New Jersey, to her parents, Esther and Joseph Ripa, in 1970. She recently shared a throwback wedding photo of her parents, who she fondly called Essie and Joe.
Fun and Family
View this post on Instagram
The October-born Hollywood gem has created a sense of warmth and family on her Instagram. She takes to the platform to share family moments from time to time, and we cannot just get enough!
"Happy 60th anniversary to Joe and Essie Ripa, aka Dad and Mom! (I thought it was 60 last year, if I'm being honest, but they don't have Insta, so it's fine)." she captioned her most recent post, celebrating her parent's 60th wedding anniversary.
Fans and friends could not help but gush over how her sons, Michael and Joaquin, look a lot like Joe Ripa, her dad. "Happy 60th anniversary to the Ripa's. I see Joaquin in your dad" "Joaquin looks like Joe, and Lola looks like Essie!", "Wow, never realized how much Joaquin looks like your dad! Happy anniversary to your parents! Cheers to 60 years!", "Joaquin looks just like your dad!"- these and more were the comments from delighted fans.
Another memorable post of her dad was on his birthday on July 3rd. Like a little girl, she propped behind her dad, who still looked very cool in his cool shades giving a thumbs up.
"Let's all wish my dad, Joe Ripa, a happy birthday! Not only is he the best father, pop-pop, and husband. He also is an exceptional windscreen! We love you, dad!." she captioned the birthday post.
Meet the Kelly Ripa and Mark Consuelo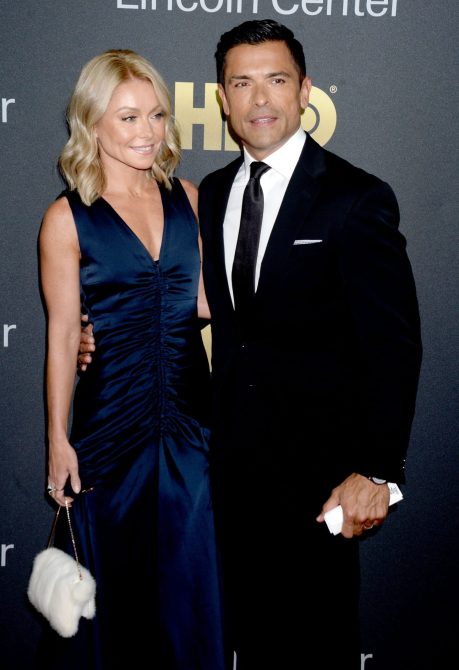 Kelly Ripa and Mark Consuelos met in 1995 on a screen test for All My Children, and like a cute love story, they went from that to having all their children– Lola, Jaoquin, and Michael. They started dating not too long after they met.
"I thought she was adorable, hot and sexy and all that stuff… But I was very focused- I didn't think I had a chance with her, so I wasn't focused on that." Mark recalls their first time in an interview with HuffPo Live. They got to know each other, and one year later, during a pizza and wine date, Mark proposed to Kelly, and the duo jetted off to Las Vegas for their wedding. A year later, they welcomed their first child Michael.
The couple has been going on strong for more than two decades. Kelly celebrated their 26th anniversary on Instagram with a loved-up photo of them captioned: "26 years with the love of my life!". "We're very lucky that we found each other; that's what I have to say," Kelly gushed to AOL during an interview. "I would say to Mark, 'Who would we have married if not each other?'"