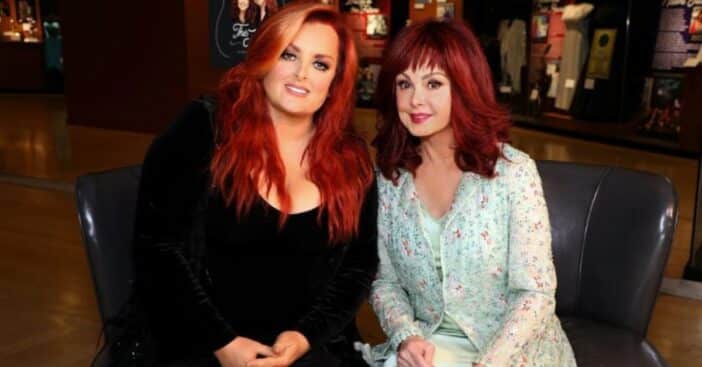 Naomi Judd, who was reported dead at the age of 76, has finally had her cause of death confirmed. Naomi's daughters, Wynonna and Ashley, announced the death of their mother in a statement over the weekend. "Today we sisters experienced a tragedy. We lost our beautiful mother to the disease of mental illness," they said. "We are shattered. We are navigating profound grief and know that as we loved her, she was loved by her public. We are in unknown territory."
After struggling with mental illness for much of her life, Naomi's cause of death has been ruled a suicide.
Naomi Judd's cause of death a suicide
Naomi was always an outspoken advocate for mental health awareness, and spoke openly about it in her 2016 book River of Time: My Descent into Depression and How I Emerged With Hope. She also spoke about it in an open letter in 2018 for Mental Health Awareness Week.
"To understand this issue better, we have to bring the study of suicide into mainstream neuroscience and treat the condition like every other brain disorder," she wrote. "People who commit suicide are experiencing problems with mood, impulse control and aggression, all of which involve discrete circuits in the brain that regulate these aspects of human experience, but we still don't understand how these circuits go haywire in the brains of suicide victims."
View this post on Instagram
Naomi and Wynonna recently reunited on stage together, performing one final time, their hit rendition of "Love Can Build a Bridge" for the CMT Music Awards. It was their first TV performance together in 20 years. They were also slated to perform a 10-date tour titled "The Final Tour," scheduled to begin in September of this year.
The Judds were recently inducted into the Country Music Hall of Fame, just one day after the announcement of Naomi's death, and her daughters accepted the honor with grace and through tears. "I'm going to make this fast because my heart's broken, and I feel so blessed," Wynonna said. "It's a very strange dynamic to be this broken and this blessed."