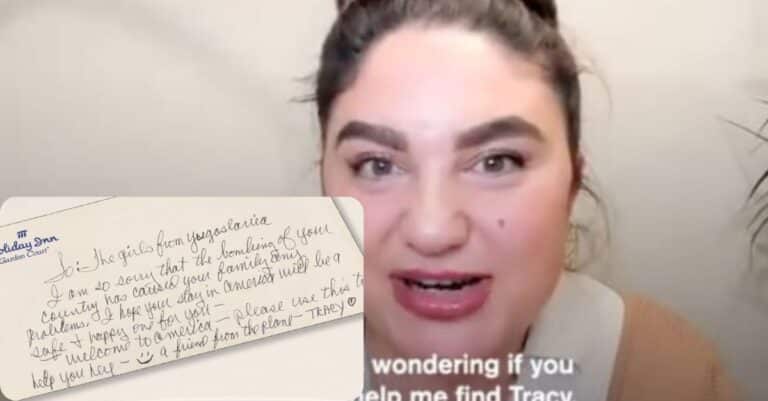 Ayda Zugay is on the hunt for a mystery woman who gave her $100 while on an airplane and completely changed her life. Zugay was only just about 12 years old at the time, a refugee fleeing the former Yugoslavia with her older sister. That was when a complete stranger handed Zugay an envelope while on a flight to the US in 1999. The stranger, a woman, made them promise not to open it until they got off the plane.
The girls were surprised to unveil a pair of dangly earrings and $100 inside the envelope. A note scribbled on the envelope only shows a first name—Tracy—and Zugay has been trying to track down this kind woman ever since.
Ayda Zugay is on the hunt for the woman who changed her life
Can you help us #FindTracy?

She welcomed @aydazugay into the US with an unexpected message in 1999. We'd love to help her decade-long search so she can reunite and thank Tracy in person.

Email inf[email protected] if you can help us connect with Tracy! #BeAWelcomer pic.twitter.com/TT74V1Zmcc

— Refugees International (@RefugeesIntl) April 26, 2022
Tracy and her sister, who was 17 at the time, see this as much more than an act of generosity. The $100 helped feed the both of them for a whole summer when they were just scraping by while staying with their brother, who was a college student in Iowa at the time. 23 years later, this act of kindness and generosity still shapes the way these girls live their lives today.
Zugay still has yet to find Tracy, so she's trying to reach her on a much wider scale now. A number of refugee advocacy organizations have shared a video of Zugay sharing her story in hopes to find Tracy. "I want to be able to find Tracy to thank her for her generosity, for her kindness, for her empathy, and for welcoming my sister and I," Zugay says in the video. "I was wondering if you could help me find her. Have you ever heard a family member or a friend or anyone share a story that's similar to this?"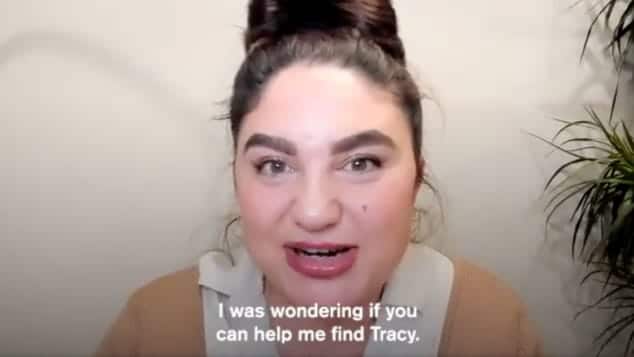 Although Tracy played a vital role in helping Zugay and her sister to start life anew in the US, it wasn't easy. Mostly because she and her sister were facing a lot of discrimination, often being scolded for having to pay with rolls of coins or for their accents, being told to go back to where they belonged. Zugay even took accent reduction classes at one point, and rarely ever talked about being a refugee. "I just tried to erase my entire identity in order to feel accepted," she says, "only to realize that was never going to happen."
That's why to this day, she's kept Tracy's letter and continues to search for her, calling Tracy and her letter "a diamond in the dark."