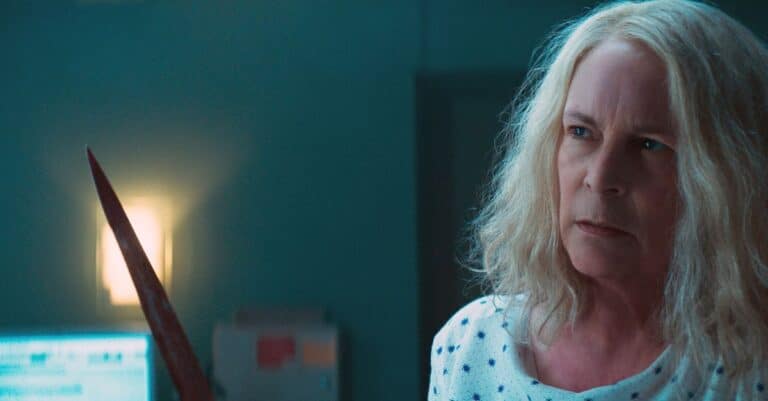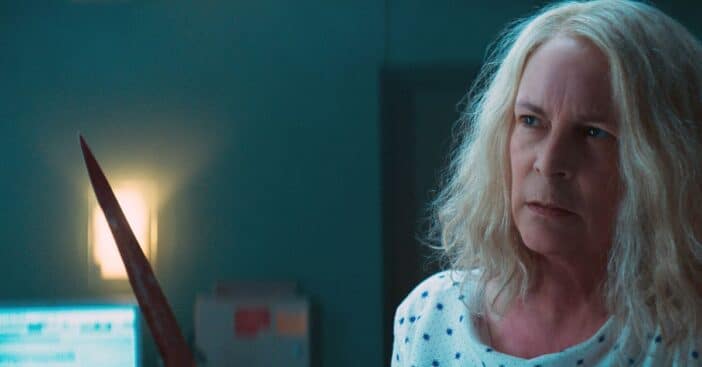 Laurie Strode and Michael Myers will come face to face for the last time this year. The Halloween movie franchise, which began in 1978, is coming to an end with the film Halloween Ends. Fans got a first look at the final film during CinemaCon this year and it sounds like the scene did not disappoint!
In recent years, Jamie Lee Curtis returned to play Laurie Strode in 2018's Halloween and last year's Halloween Kills. It appears that she is looking for her final revenge after all Michael Myers has done to her and her family in the final movie.
Fans got the first look at 'Halloween Ends'

Reportedly, fans at CinemaCon got a look into the history of the Halloween franchise, followed by a clip from Halloween Ends. In the clip, Laurie is hiding in a dark house. Michael Myers appears to be looking for her and the rattling of blinds gives away her location. Suddenly, Laurie is the one who attacks Michael with a knife.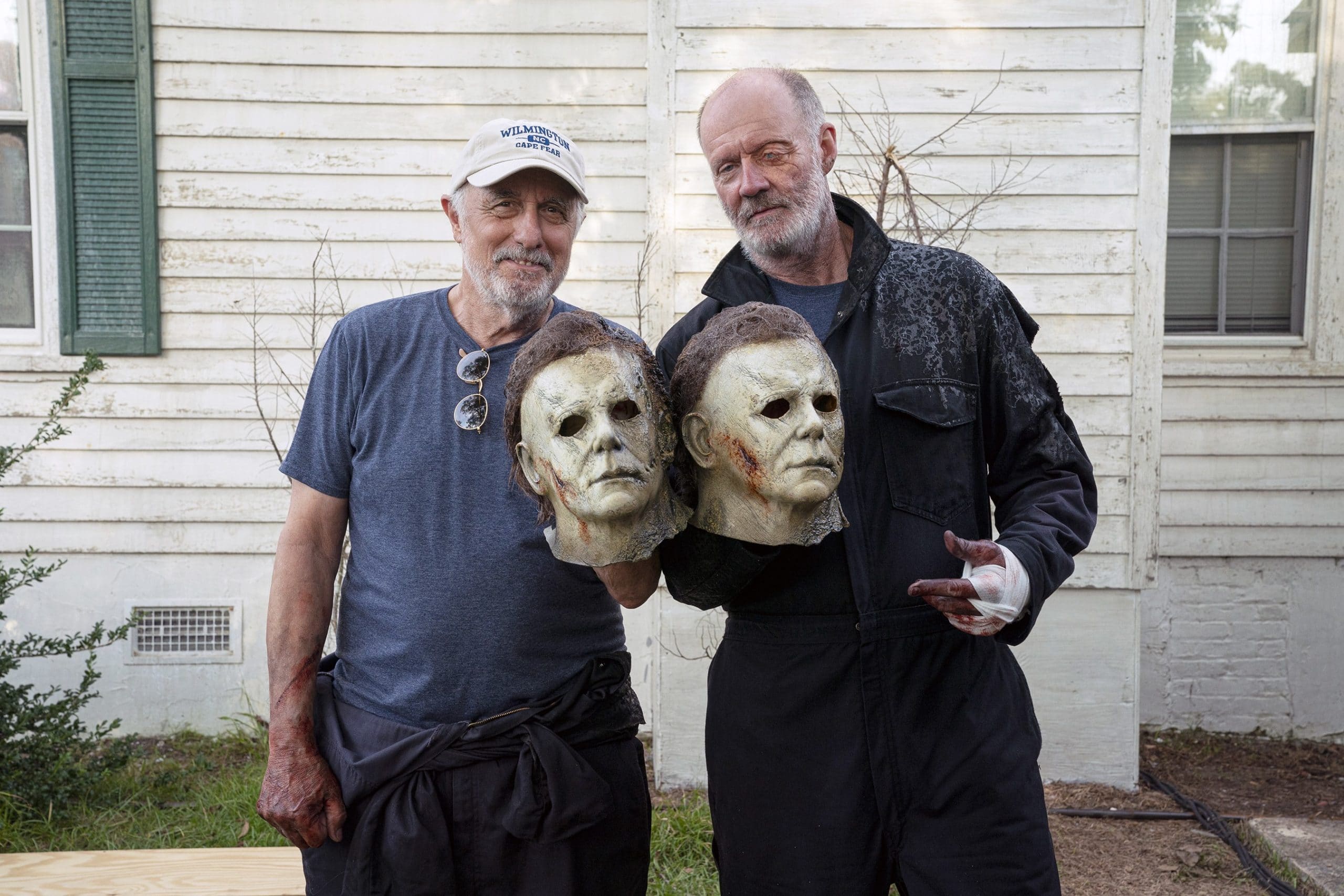 A fight scene ensues and ultimately, it appears that Laurie pins his hand to the counter with the knife. She brings up the knife to stab him and the scene cut to black. Will she finally defeat Michael or will the entire franchise end with a win for the bad guy?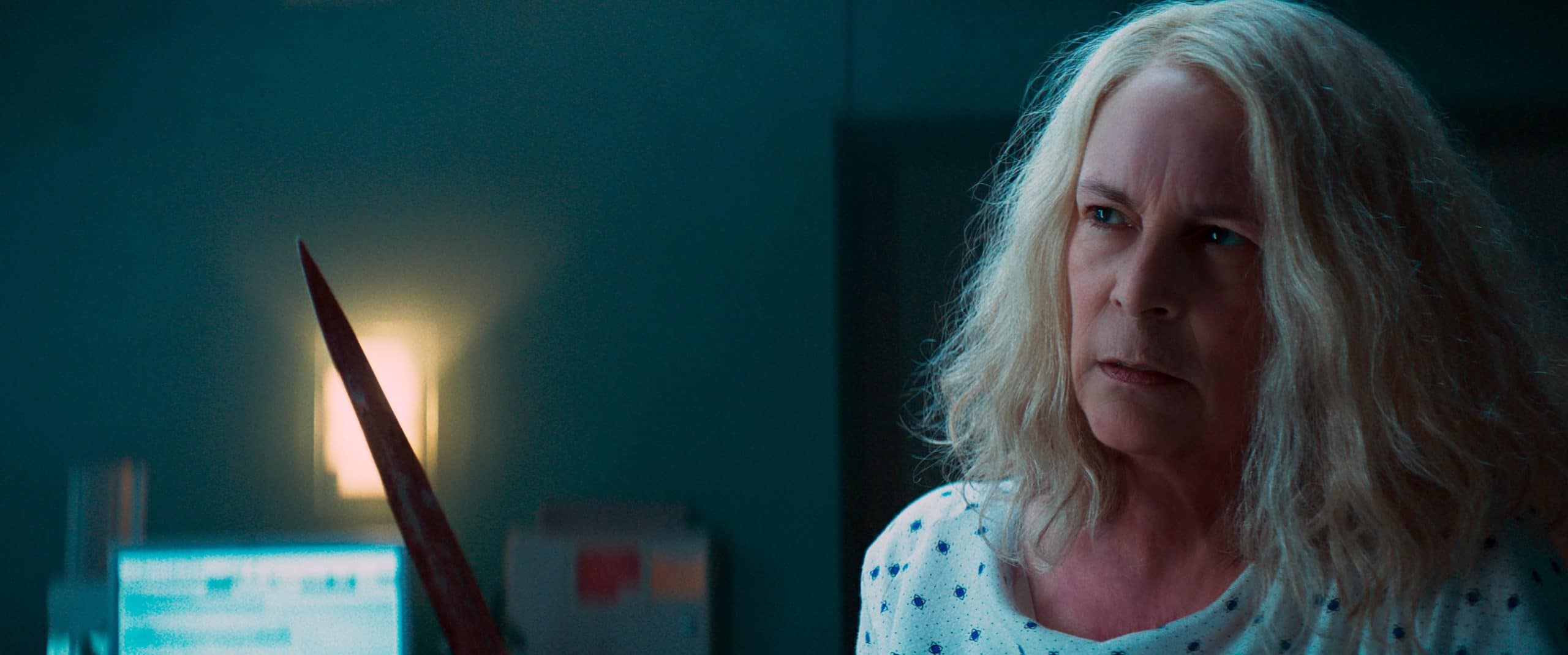 Some of the other cast members of the film include Kyle Richards, Andi Matichak, and James Jude Courtney. The movie should premiere just before Halloween 2022. Are you excited for Halloween Ends?