*Thank you to Capitol One Shopping for sponsoring this article.
If you've heard of browser extensions like Honey, then you absolutely need Capital One Shopping on your browser. In this day and age, almost all of your purchases are likely done online and rarely made in-store anymore, which is why you need a little extra help to find the best deals when shopping online.
Something that will scour the Internet for you, do all the hard work, and come back with the best way to save so you can cut down on costs just like you would in-store—only better and easier.
My secret shopping weapon: Capital One Shopping
You need to try it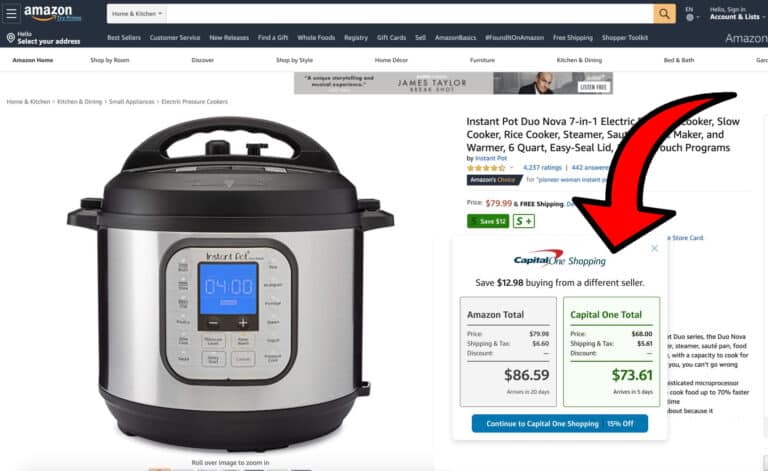 Capital One Shopping, formerly known to users as WikiBuy, is a free browser extension that searches the Internet for coupon codes when you're shopping online to help you get the best available deal and save money. It also alerts you when items you've previously viewed go on sale, so you can take advantage of the better price.
Here's how it works:
All you have to do is click one button to install the browser extension for free. Then, next time you shop online, Capital One Shopping will automatically start browsing the Internet for the best available price for you. By using this browser, I was able to earn 4% back in shopping rewards from stores like Macy's and managed to score my Echo Show 8 tablet from eBay for $81.43 instead of $115.49. Yes, it can save you that much. Not bad at all considering I didn't do any work except add the item to my cart.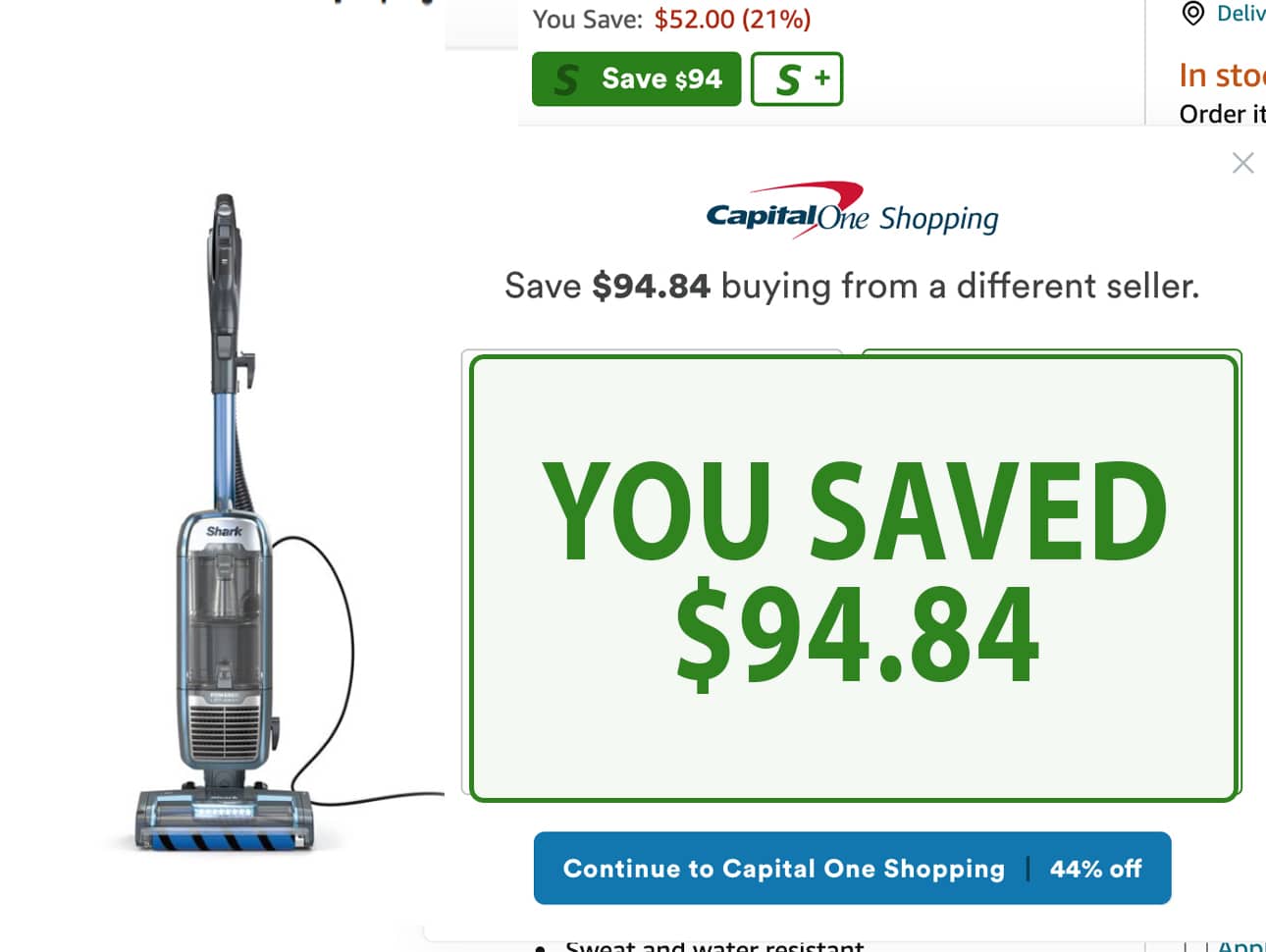 $94.84 saved? Not bad.

And on top of all that, Capital One Shopping has pricing data available from a number of your favorite retailers including Amazon, CVS, Macy's, Target, Walgreens, and Walmart.
The coupon for the best available deal automatically applies at checkout, so you can focus on getting the goods while Capital One Shopping does all the work. It takes zero effort on your part—just one click—so trust Capital One Shopping next time you're ready to get a good deal.

*Echo Show 8 tablet from eBay deal found April 26th, 2022