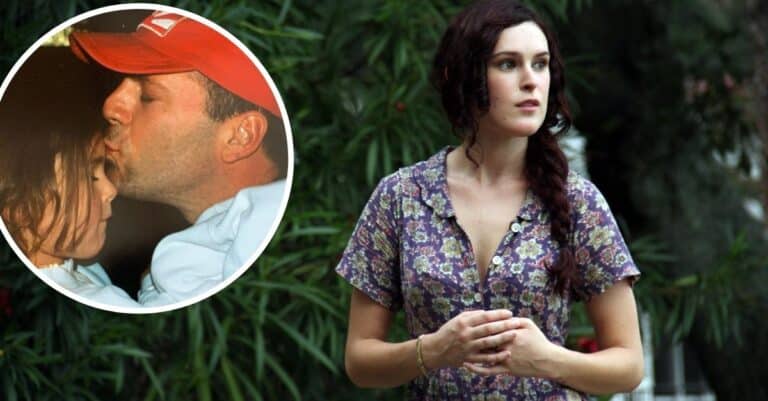 Amid the announcement of Bruce Willis' aphasia diagnosis and his retirement from Hollywood, his family has been very supportive. One of his daughters, Rumer Willis, recently shared an adorable throwback photo of Bruce kissing her on the forehead when she was a young girl.
She made the caption simple, just writing, "P A P A." This month, she also shared a photo of Bruce, herself, and her sister Scout. In the photo, Rumer is making a goofy face while Bruce smiles and holds young Scout.
Rumer Willis shared an adorable throwback photo with dad Bruce Willis
View this post on Instagram
She wrote, "I love you Daddio, to the 🌙 and Back. Thank you for teaching me to be so silly 😜 I love laughing with you." The family is helping Bruce as he struggles with aphasia, which affects cognitive abilities.
View this post on Instagram
Bruce has a close relationship with his ex Demi Moore and their three adult daughters. They all seem to get along well with his current wife, Emma, and their two young girls. The entire family shared a joint statement to reveal his diagnosis and retirement.
They wrote, "This is a really challenging time for our family and we are so appreciative of your continued love, compassion and support. We are moving through this as a strong family unit, and wanted to bring his fans in because we know how much he means to you, as you do to him. As Bruce always says, 'Live it up' and together we plan to do just that."
Sending our best to Bruce and the family.