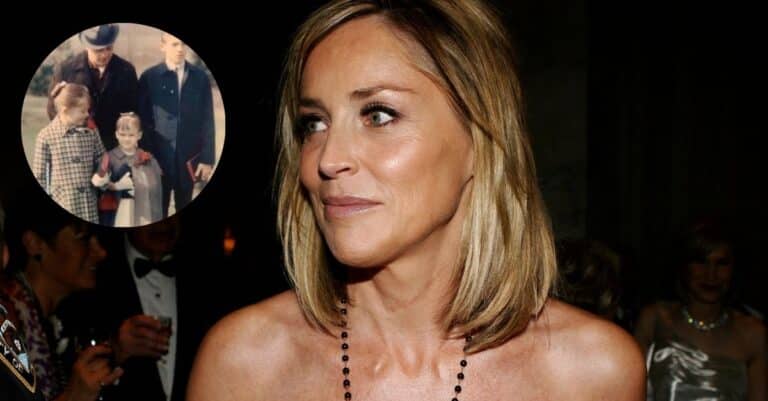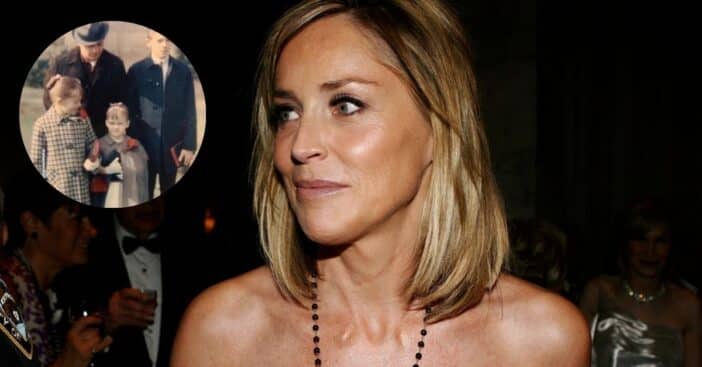 Nothing much is known about Sharon Stone's childhood until recently when Kelly Stone, her younger sister, shared a rare photo of their family on Instagram. The picture is a throwback to their Easter celebration as kids. The elder sister, Sharon, wore a Plaid coat and her hair in a slick back bun; she carried her bible and a purse, giving a doting look to her sister.
Kelly also wore the same hairstyle as her sister, with a red flower brooch on her cape-like coat. Both sisters stood in the picture with their father and brother. Kelly Stone captioned the photo, "We were pretty snazzy on Easter Sunday."  The former fashion model has been looking all chic from childhood.
Fans couldn't get enough of the cute photo as one commented, "Love the cape look. My dad never wore a hat, but my grandfather always did. Love a man in a hat!". Her father's hat seems to take part of the spotlight as another complimented, "Always like your dad's hats." Another sweet fan affirmed the beautiful sisters were pretty snazzy on Easter Sunday with "Yes, you were".
Where Was Sharon Stone Born?
View this post on Instagram
The Casino actor was born in Meadville, a small town in Pennsylvania. At fifteen, she entered the Edinboro State University of Pennsylvania to study Creative Writing and Fine Arts, and she graduated.
Many suggested she would be a good fit as a lawyer because of her high IQ of 154; she chose to model and act instead. At 17, she competed and won the Miss Crawford County beauty contest.
What was Childhood Like for Sharon Stone?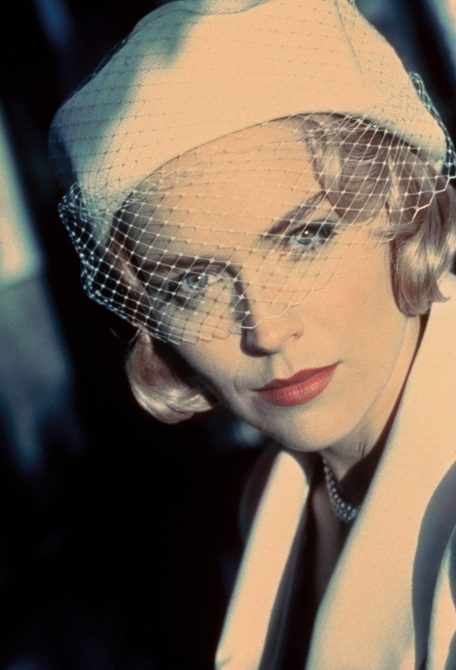 She's the second child of four children in a family of six. Her father was a strict factory worker, and her mother a homemaker. Though her childhood was relatively challenging, she says she's grateful for every bit of it, and the values her parent instilled in her from a very young age.
Although feminism was not a common ideology back in the day, her father was a staunch feminist.  He believed in feminism and made sure his kids adopted the ideology as well. Sharon Stone's father experienced a significant event in his life that made him embrace feminism.
Sharon opened up to Variety that her father had been from a wealthy family until the family's patriarch died and the family's wealth got trampled upon; none was given to his mother. Since the father's death, they had to live in abject poverty.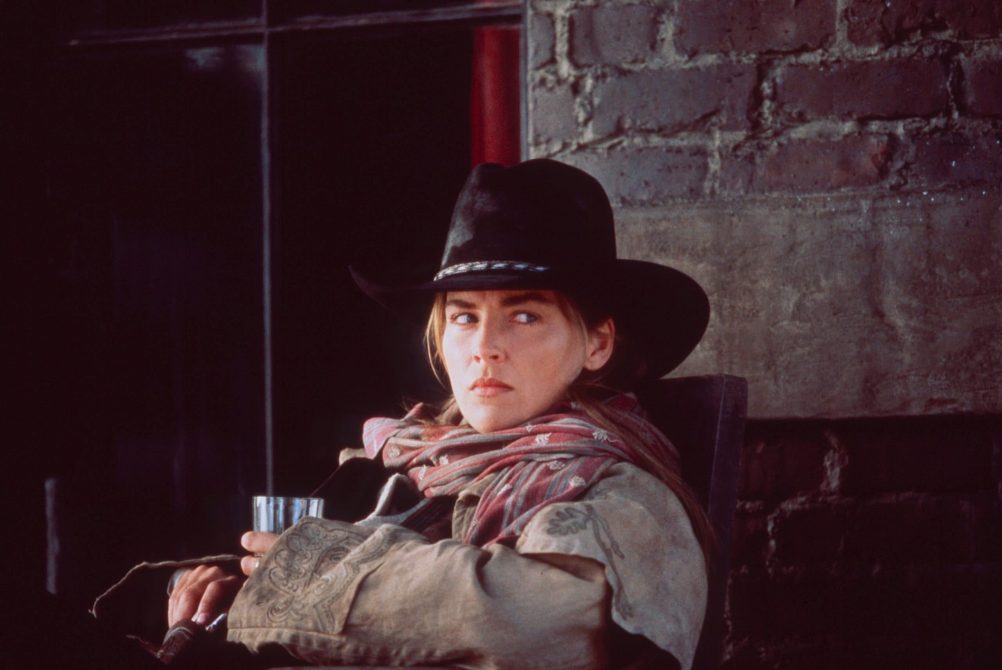 "He thought it was so wrong that his mother didn't get half of it, just because she was a woman. My dad was insistent that I have this feminist attitude. So much so that I never thought of myself as a feminist. These were the rules of my household," she mentioned.