A day after the death of the Aladdin star, Gilbert Gottfried, Kelly Rizzo posted a tribute to her late husband's special friend on her page. She described the extraordinary friendship both comedians had when they were alive, how they loved each other dearly. Also, she says she sympathizes with Gilbert's wife, Dara, and loves and supports the family.
A recent widow herself, Kelly's condolence message is an appreciable effort; how she manages to show love and support to Gilbert's family and her friend, Jeff, who was deeply affected by the comedian's death, is commendable. To show how deeply Gilbert's friendship meant to her and Bob Saget, she went back the memory lane to share a screenshot of the duo with Jeff Ross and the late Norm Macdonald, which Gilbert shared on his page in 2020.
The best friends, Gilbert Gottfried and the Full House actor Bob Saget, both died this year. Gilbert's death was announced on this official Twitter page by this family. "We are heartbroken to announce the passing of our beloved Gilbert Gottfried after a long illness. In addition to being the most iconic voice in comedy, Gilbert was a wonderful husband, brother, friend, and father to his two young children,"
The iconic comedians had been friends from way back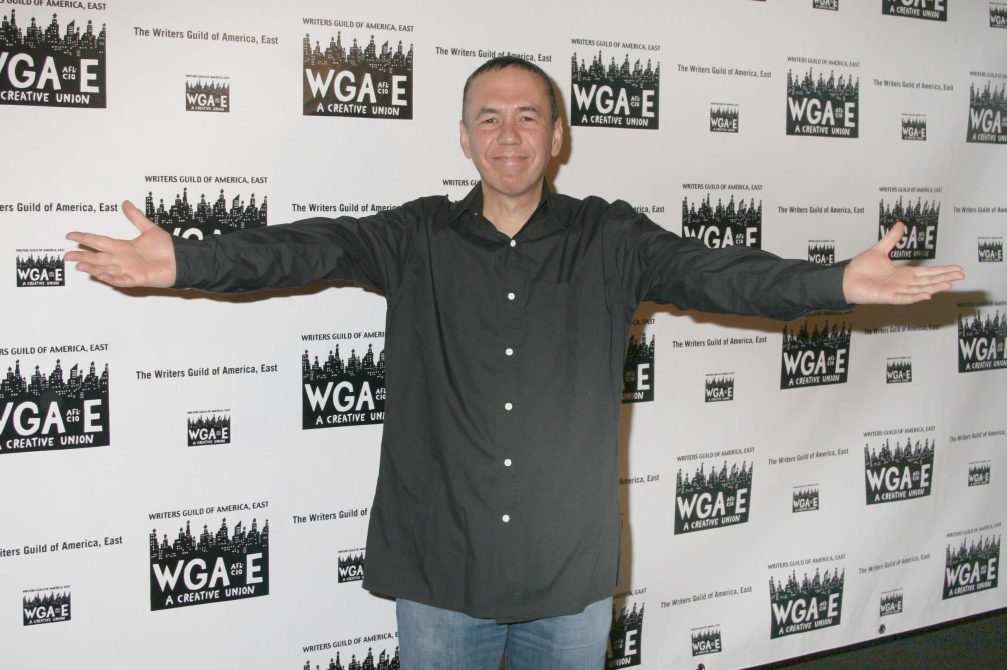 The duo's friendship had been solid for years; they both understood each other perfectly; even when Bob Saget made a raunchy joke, Gilbert wasn't too surprised. However, Bob's death came as a surprise to him because they still spoke two days before his death, and their conversation was normal and lively.
"Still in shock. I just spoke with Bob a few days ago. We stayed on the phone, as usual, making each other laugh. RIP to friend, comedian & fellow Aristocrat Bob Saget." He wrote as a caption to the picture he posted.
View this post on Instagram
Gilbert thought it was a joke when he heard the news of Bob's death. "I thought it was a sick joke," he told ET, "I'm holding the phone, and then I'm still waiting for the punch line," unfortunately, the punch line never came until Gilbert Gottfried himself kicked the bucket. Bob Saget was found dead in a hotel room in Orlando, Florida, on the 9th of January, 2022. Both actors died the same year, a few months apart.
What Killed Gilbert Gottfried?
Gilbert Gottfried died of Recurrent Ventricular Tachycardia due to Myotonic Dystrophy type II, his publicist, Glenn Schwartz, revealed. He battled with the illness for a very long time and eventually gave up the ghost on Tuesday, 12th of April, 2022. May his soul rest in peace. He died at the age of 67.
The iconic comedian's death shocked many people, and many took to their pages to offer their condolences and support to the family. Many remember him as someone who made them laugh all the time, a rare gift, they say, and will forever cherish him for his impact.