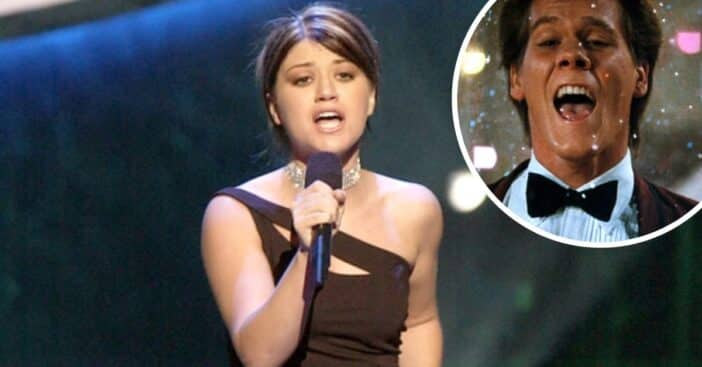 Kelly Clarkson is at it again! Kelly regularly performs covers during her "Kellyoke" segment on her talk show The Kelly Clarkson Show. She loves to put her own spin on classic songs from the past. Recently, she performed an exciting, high-energy rendition of "Footloose," made famous by Kenny Loggins for the film by the same name.
"Footloose" was released in 1984 and was the title track for the film. It was nominated for an Academy Award for best original song. For Kelly's version, she was dressed all in black and danced and sang alongside two backup singers.
Kelly Clarkson covers "Footloose" by Kenny Loggins
Last week, in addition to "Footloose," Kelly also performed another classic song. She sang "Dancing Queen" by ABBA but slowed it down a bit. She sang a slower version with just a pianist and it was so beautiful!
These days, Kelly is a busy woman. She hosts her own talk show, is a coach on the singing competition show The Voice, and is now co-hosting the show American Song Contest with Snoop Dogg.
In American Song Contest, artists from all 50 states compete for Best Original Song. The competition reality television show is based on the Eurovision Song Contest. Have you watched the show yet? Watch Kelly perform "Footloose" below: