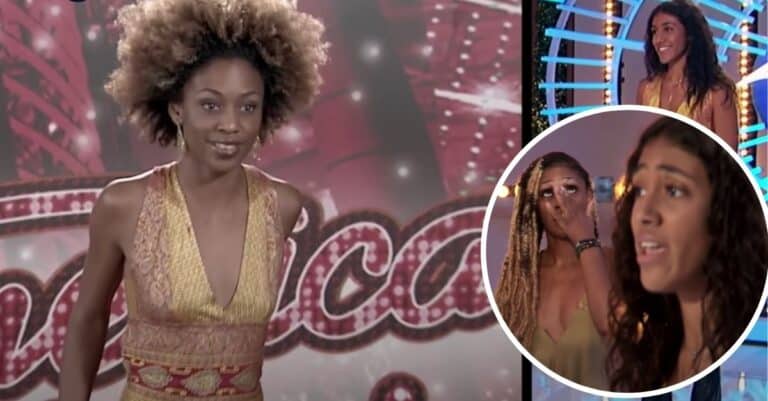 Former American Idol finalist Nadia Turner's daughter, Zaréh, auditioned for the show 17 years after her mom did, and she wore the same exact outfit, too. Nadia was originally part of the show's season 4 cast, and eventually went on to become a top 8 finalist, back in 2005. Now, on season 20 so many years later in 2022, her daughter is showing up to play the same game.
However, Nadia actually had no idea that she was going to be sitting in on her daughter's audition—or that she was auditioning at all. Zaréh had actually blindfolded her mom in the car, and host Ryan Seacrest was all in on it, too. Meanwhile, Nadia just thought the two were going out for a mother/daughter spa day, until they arrived on set of American Idol.
Nadia Turner gets the surprise of a lifetime when daughter Zaréh auditions for 'American Idol'
Once Nadia realized where she was, the atmosphere was electric. Nadia had genuinely no idea what she was in for as she stepped out of the car, blindfolded still, with the help of her daughter and Seacrest. To help Nadia maybe get a hint of where she might be, Seacrest toned his voice distinctively as he said, "This… is American Idol," and Nadia's jaw just dropped.
When Zaréh told her mom that she would be auditioning for American Idol, her mom struggled to fight back tears and embraced her in a huge hug. They later would stand in front of the judges—Lionel Richie, Katy Perry, and Luke Bryan—Zaréh singing, wearing the same top as her mom did during her first audition, and her mom overlooking the audition as well.
Singing the song "Bust Your Windows" by Jazmine Sullivan, she showcased the powerhouse vocals she undoubtedly inherited from her talented mom. Aside from singing, Zaréh is a stylist and says that "fashion is her passion." Following the awesome audition, mom joined daughter in front of the judges, tearful with pride as the judges made their decision… which was a resounding "yes" from all three!
Check out the full audition below: