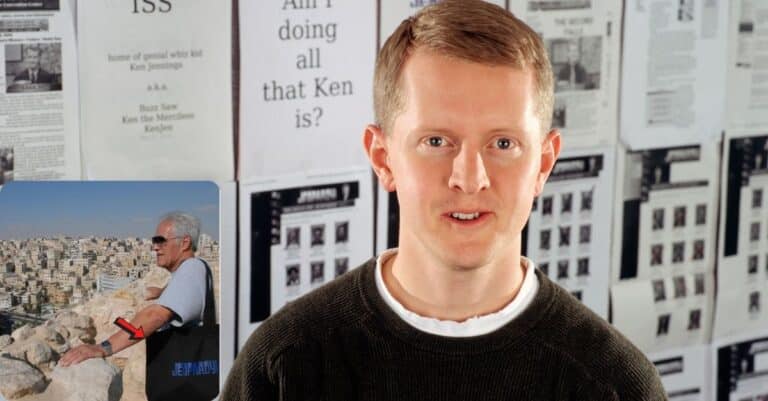 There is one prop from the set of Jeopardy! that Alex Trebek loved and current co-host Ken Jennings just can't get on board with. Trebek was known to carry around a very specific show item—a tote bag slung over his shoulder. One Twitter user posted a photo of Trebek with the bag that prompted a response from Jennings himself.
The original post read, "Rough week. figured this pic of Alex Trebek utilizing a Jeopardy tote bag might help." Jennings replied, "I have this bag and am always reluctant to use it around. Not Alex!"
The 'Jeopardy!' prop Alex Trebek loved that Ken Jennings can't get behind
I have this bag and am always reluctant to use it around. Not Alex! https://t.co/2aOEaMdMc6

— Ken Jennings (@KenJennings) February 26, 2022
The tote bag was specifically Jeopardy! merchandise, and it could be understood as to why Jennings wouldn't want to flash around show merch of the show that he co-hosts alongside Mayim Bialik. But if Trebek did it, then anyone can. Moreover, Jennings' name has become completely synonymous with the game show, as Trebek's did as well, but it's still not entirely clear as to why Jennings can't get behind the tote bag.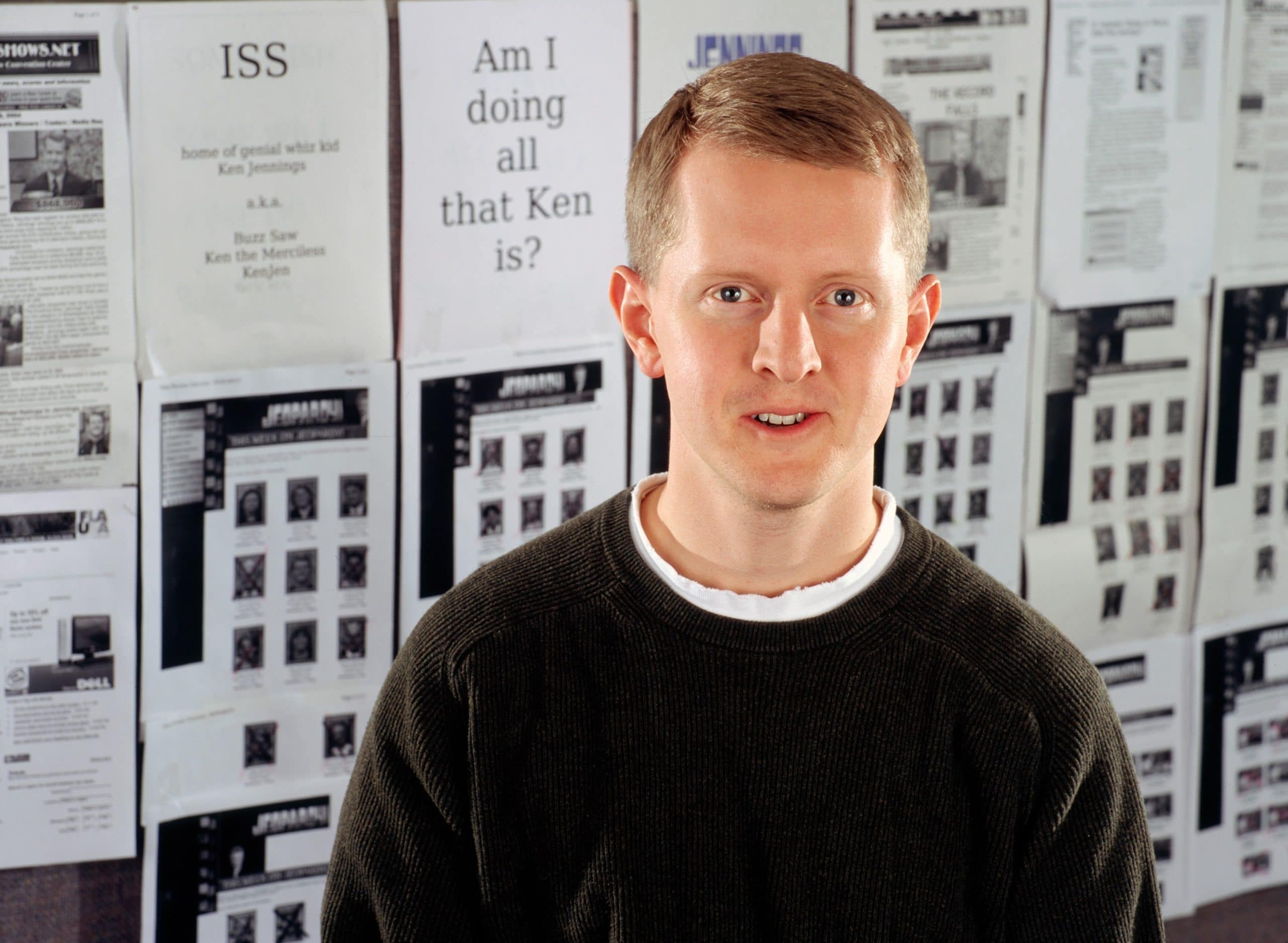 Currently, Jennings and Bialik are taking turns hosting the show and sharing responsibilities and duties while producers search for a single, permanent replacement—and a lot of fans think they should just go with Jennings. As of this time, there's no word on a single, permanent host, so it's not clear if the two will share the hosting position beyond season 38. The two started sharing the position after former producer Mike Richards was fired after offensive comments resurfaced online.