When Molly Ringwald starred in the 1984 coming-of-age film Sixteen Candles, she could not have anticipated how relevant the movie would be to her own life decades after the fact. Ringwald, 54, shared a text conversation she had with her mother that should feel very familiar.
Sixteen Candles tells the story of Samantha, whose 16th birthday is a second thought in the face of her sister's upcoming wedding, while also contending with love unrequited from herself and directed at her. Turns out the former child star would know something of what Samantha endured, albeit at 54 instead of 16.
Molly Ringwald has now lived 'Sixteen Candles' for herself
View this post on Instagram
Ringwald put a face to teenage angst back in the '80s but it was only last week she got to experience Samantha's same dilemma for herself. She took to Instagram to share pictures of a conversation she had with her mother via text. "Actual conversation with my mom today," Ringwald labeled the conversation.
The picture picks up when Ringwald writes to her mother, "That's it? You don't have anything else to say to me today?" To this, her mother responds, "I didn't realize it was the 18th today. Happy birthday! I haven't got your present in the mail. Will do very soon." Ringwald simply writes back, "Life imitates art," to which her mother agrees, "How true. It took me a few more years to forget."
A legacy for cinema and personal lives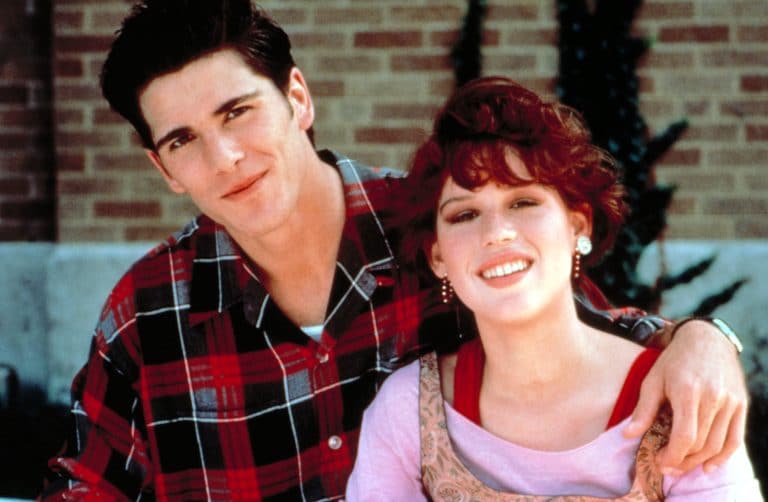 Today, Outsider notes, Ringwald sees some parts of Sixteen Candles as not entirely appropriate but feels it was a huge step in giving women a place in the spotlight in movies. "First of all, there were not that many movies that were about young women. Where the protagonist was a young woman. Where they were the one that was directing the action," she explained. "They weren't just somebody's girlfriend or love interest or daughter or whatever. So, you know, that made it sort of groundbreaking." It also explored feelings of insecurity and the fear of not belonging.
View this post on Instagram
Ringwald eventually got a happy birthday wish for turning 54 on February 18. She shares this special day with filmmaker and Sixteen Candles director John Hughes, who passed away in 2009 at the age of 59. Ringwald shared a picture of the two of them and wrote, "Thinking about John Hughes and this birthday we share. I like to imagine him somewhere making the best mixed tapes," with hearts aplenty. And outside of her mother forgetting the date, Ringwald received a lot of birthday love from friends and from Netflix, which sent a gift box. Happy 54th, Molly Ringwald!