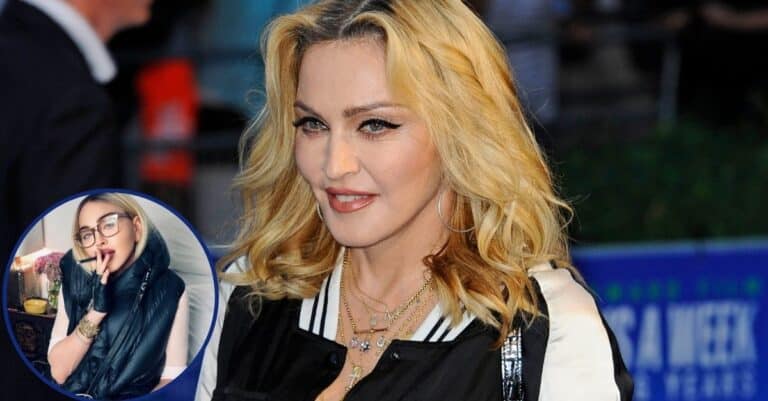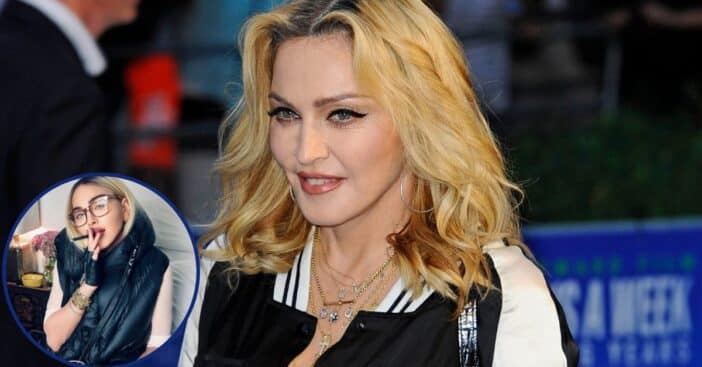 Fans believe that Madonna, who is 63, looks 16 years old in a new picture she has shared. In a series of photos, Madonna poses for the camera, clutching a glass of white wine in some photos, smoking what appears to be a vape or e-cig in another, and many other kinds of pictures. She captioned the post, "Tryin to Make a Movie…………….It's Really Hard!🎬🎥🥊🖤 Wouldn't Have it Any Other Way!"
It appears that Madonna has some sort of movie project under wraps, but fans were more focused on Madonna's outer appearance. Some in an adoring way, others in a more critical way.
Fans think Madonna looks like she's 16 years old in new photos
View this post on Instagram
"You're an icon…you don't need the excessive photoshop retouching…said with love," one fan writes. Another says, "She looks 16!" One last fan writes, "Ya for sure natural lol no filters too eh."
In another photo, a lot of fans ran to the comments, wondering what has happened to her. People have even accused her of doing drugs, although it's not entirely clear what she's smoking. "She doesn't even look like the same person.. way too much work done on her face," one fan says to her in the comments. Another writes, "Why are you trying to look like Kim Kardashian?"
View this post on Instagram
Even though Madonna has clearly been working on some sort of movie project, she's still going forth with a big music collaboration. Her most recent collab will apparently be with singer Katy Perry. All of these big projects are coming ahead of the 40th anniversary of her debut single "Everybody" in October, so needless to say, it's a big deal and she's going to have a lot going on.
"Madonna has been going flat out over the past few weeks. Not only is she working on her biopic but she's also been in the studio at all hours," a source close to Madonna said, according to The Sun. "She's been a massive fan of Katy for years and always talked about doing a song with her. With the remix project things have fallen into place. As plans are still being sorted out, no release date is set yet. Hopefully fans won't have to wait too long."