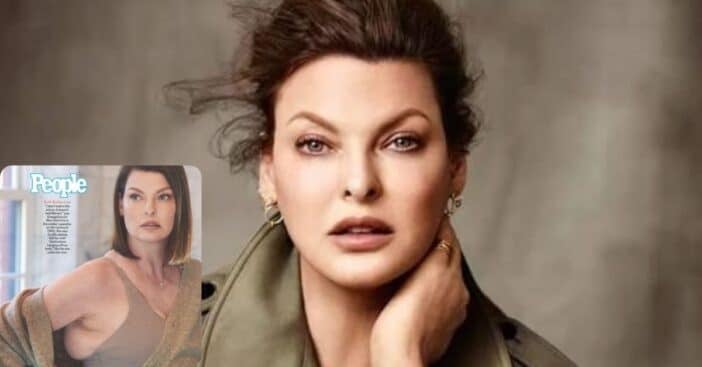 Supermodel Linda Evangelista has come out and shared the first photos of her body since a cosmetic procedure left her "brutally disfigured," and has been living in seclusion ever since. Now 56 years old, Evangelista went under the procedure of CoolSculpting, which is a "fat-freezing" procedure that's been promoted as a noninvasive alternative to liposuction.
She claims that the procedure left her deformed and disfigured, filing a lawsuit and suing CoolSculpting's parent company, Zeltiq Aesthetics Inc., for $50 million in damages. She alleges that she's been unable to work since undergoing seven sessions of CoolSculpting from August 2015 to February 2016.
Linda Evangelista opens up about CoolSculpting procedure that left her "deformed" and "disfigured"
View this post on Instagram
"I loved being up on the catwalk. Now I dread running into someone I know," she tells PEOPLE through tears. "I can't live like this anymore, in hiding and shame. I just couldn't live in this pain any longer. I'm willing to finally speak."
It was within three months of her treatment that she began to notice bulges at her chin, thighs and bra area—the areas she had been aiming to shrink were growing, bulging, and starting to turn hard and numb. "I tried to fix it myself, thinking I was doing something wrong," she says, which all made her begin dieting and exercising even more than she already was. "I got to where I wasn't eating at all. I thought I was losing my mind."
View this post on Instagram
It was then in June 2016 she finally went to her doctor. "I dropped my robe for him," she remembers. "I was bawling, and I said, 'I haven't eaten, I'm starving. What am I doing wrong?' " He then diagnosed her with Paradoxical adipose hyperplasia (PAH), and she remembers that conversation clearly. She says, "I was like, 'What the hell is that?' And he told me no amount of dieting, and no amount of exercise was ever going to fix it."
PAH is a rare side effect that affects less than 1 percent of CoolSculpting patients. It occurs when the freezing process causes the affected fatty tissue to thicken and expand instead of shrink like it's supposed to. A representative has since spoken with People Magazine about CoolSculipting and its procedures, saying, the procedure "has been well studied with more than 100 scientific publications and more than 11 million treatments performed worldwide" and added that known rare side effects like PAH "continue to be well-documented in the CoolSculpting information for patients and health care providers."
View this post on Instagram
CoolSculpting has been an FDA-approved procedure since 2010.