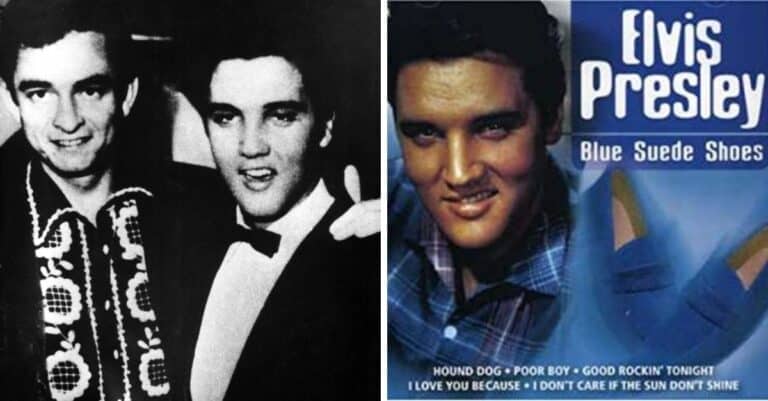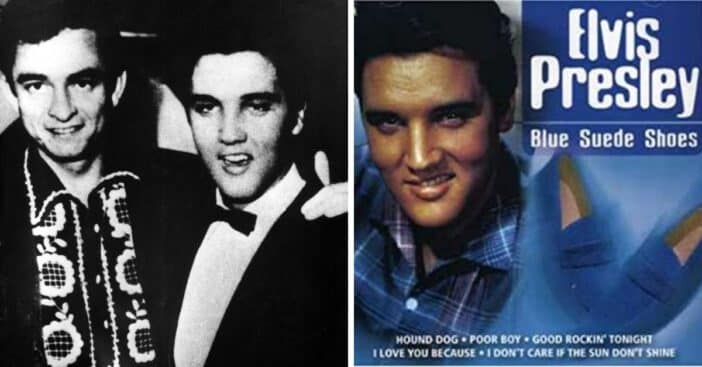 Johnny Cash actually inspired one of Elvis Presley's classic hits, and that's certainly not too surprising. The two actually performed together a number of times and inspired one another deeply in terms of their musicianship. In fact, Elvis actually introduced Cash to his second wife, June Carter Cash.
To say that Cash felt like he owed Elvis big-time for that was an understatement, but he definitely went above and beyond to repay him. It has to do with Elvis' hit, "Blue Suede Shoes," originally written by Carl Perkins. Cash interestingly went on to explain the true inspiration behind the song in his own book, Cash: The Autobiography.
How Johnny Cash inspired Elvis' "Blue Suede Shoes"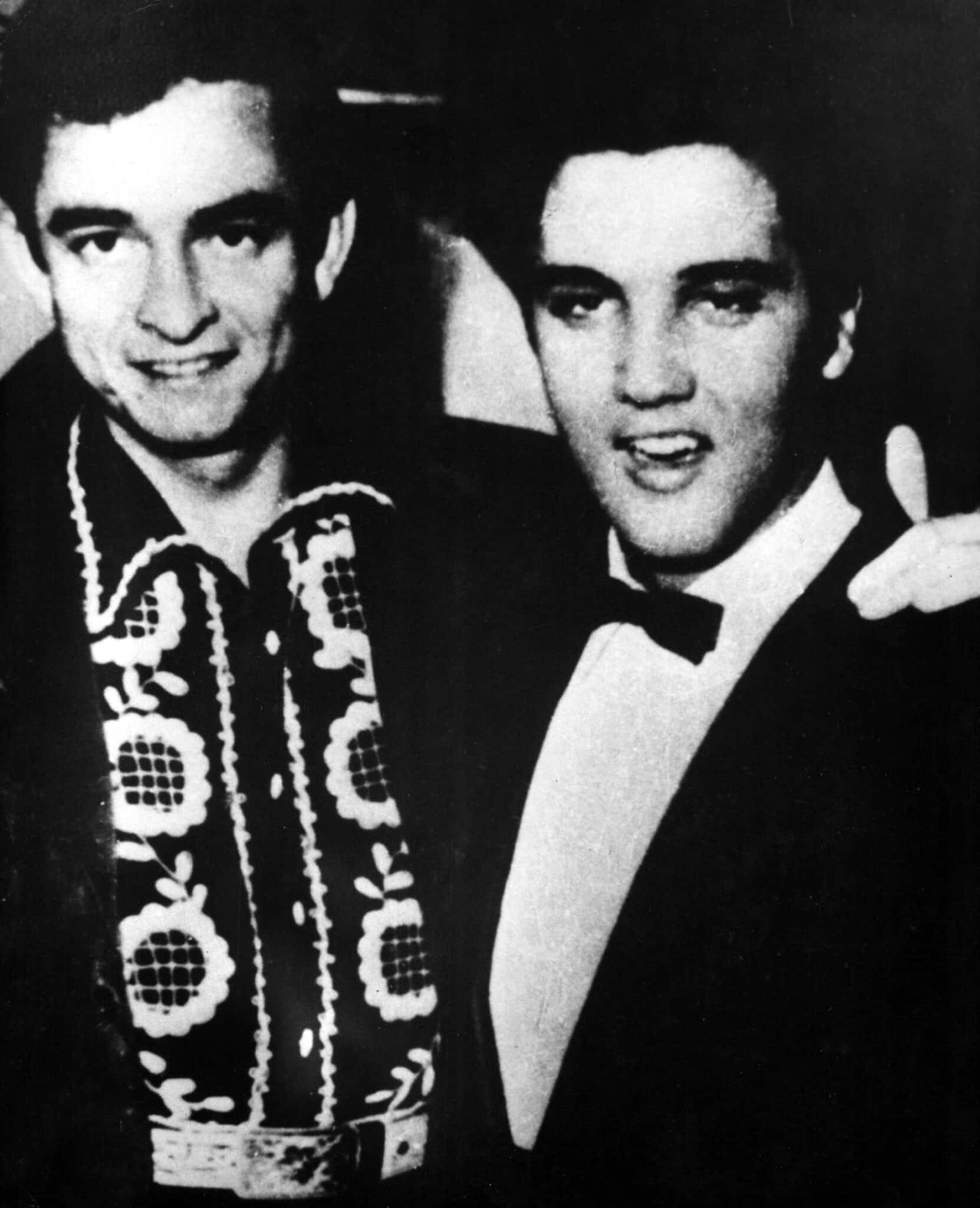 "I told Carl about C. V. White and the blue suede shoes. C. V. White was a Black airman from Virginia I'd known in Landsberg — he told us the initials stood for 'Champagne Velvet,' but none of us ever knew the truth — and one night he said this one thing that really struck me," Cash writes.
"When we got a three-day pass we'd get out our best uniforms, polish our brass, and spit-shine our shoes. C.V. would come by and say, 'How do I look, man?' 'Like a million dollars,' I'd tell him, and it was true."
"One night he laid the line on me at that point. 'Well,' he said, 'just don't step on my blue suede shoes!' 'They're not blue suede, C.V. They're air force black, like everyone else's.' 'No, man. Tonight they're blue suede. Don't step on' em.'"
And as the story goes, "Blue Suede Shoes" would go on to be one of Elvis' biggest hits, all thanks to Mr. Johnny Cash for that inspo for Perkins. Both Elvis and Cash went on to have incredible careers, although Elvis' was tragically cut short due to cardiac arrest at the age of 42 in 1977. Cash, however, lived a much longer life, passing away in 2003 at the age of 71. Both have gone on to become legendary parts of music history in their own right.