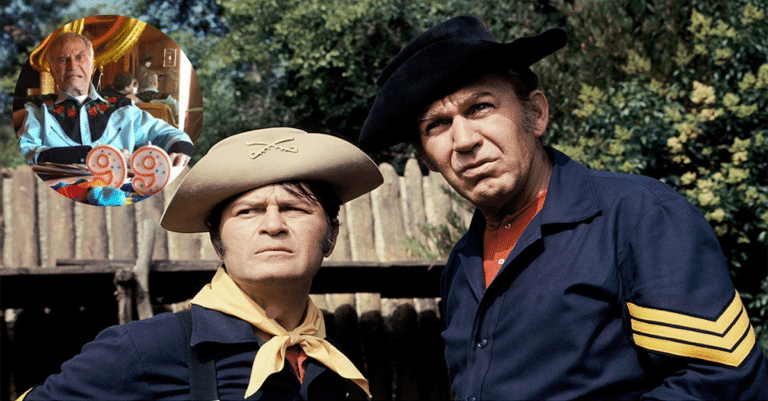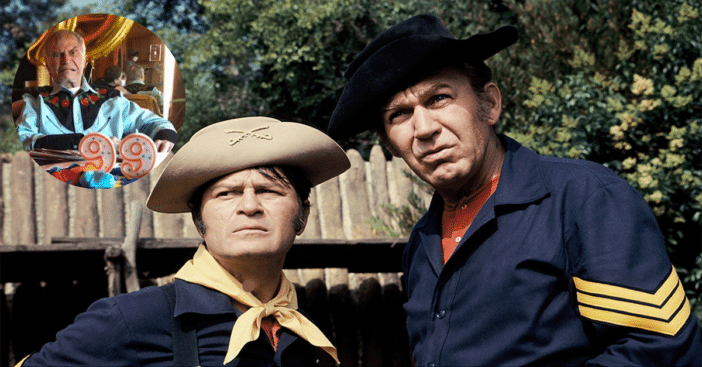 Sadly, joining all of the celebrities from our younger years that have passed away recently — from Betty White to Sidney Poitier, Dwayne Hickman, and Bob Saget — we need to add Lawrence Samuel Storch — better known as Larry Storch, who always seemed to enjoy life and was always up for a laugh. Over a career that spanned about 45 years, he played a wide variety of comic roles, though he is undoubtedly best known as Corporal Randolph Agarn on the 1960s Western comedy series F Troop.
Diverted from high school by the difficulties of the Great Depression, Storch found his calling early on by working as a stand-up comic, serving as the opening act for bandleader Al Donahue — and earning $12 a week — in Sheepshead Bay, New York. He joined the United States Navy during World War II, and actually served alongside actor Tony Curtis on the USS Proteus submarine.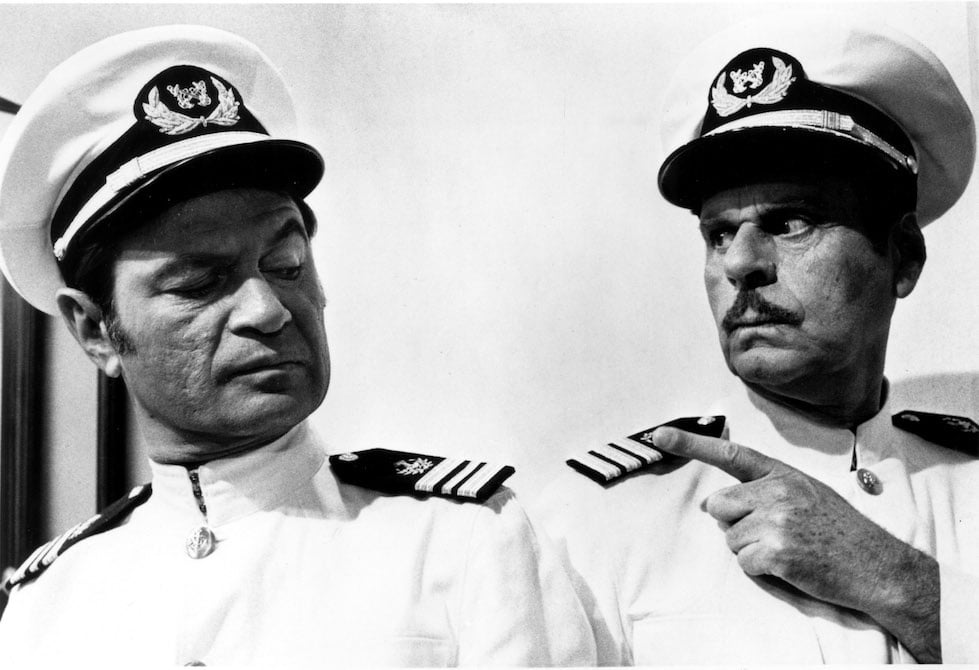 After the war, Storch's experience as a standup comedian made a shift to stage, film, and television work relatively easy. He's been on the big screen more than 25 times, starting an uncredited role in The Prince Who Was a Thief (1951) and followed by such efforts as Who Was That Lady? (1960), Sex and the Single Girl (1964), The Great Race (1965), Airport 1975 (1974), Julie Andrews' S.O.B. (1981), The Silence of the Hams (1994), and Bittersweet Place (2005). He hit the Broadway stage in the 1950s and has enjoyed returning to the theatrical world throughout his life, most recently in a 2012 engagement of Love Letters, co-starring alongside Diana Sowle, who played Mrs. Bucket in the original Willy Wonka and the Chocolate Factory (1971).
He Finds a Home in Television
It's undoubtedly on television that Storch enjoyed his greatest success. He was able to showcase his comedy talents on a wide number of TV variety shows, among them Sonny and Cher, The Ed Sullivan Show, Rowan and Martin's Laugh-In, Playboy After Dark, and his own short-lived The Larry Storch Show. Then there were guest appearances, in everything from Car 54, Where Are You? to Get Smart, Columbo, The Flying Nun, Gomer Pyle, U.S.M.C., I Dream of Jeannie, Gilligan's Island, All in the Family, and Kolchak: The Night Stalker.
From 1964 to 1967, Storch carved out his own little place in pop culture history by starring in the Western comedy F Troop alongside Ken Berry (later of Mayberry, RFD, and Mama's Family) as Captain Wilton Parmenter; and Forrest Tucker as Sergeant Morgan Sylvester O'Rourke. The show was set during the 1860s in the Wild West at Fort Courage from near the end of the Civil War.
"Those three years with F Troop were the wackiest, most fun-filled work years I've ever put into the business," he told The Lake Geneva Regional News. "It was a dream come true, because I was a kid just like every other kid who loved cowboys and Indians. Here I was in F Troop with a horse, real Hekawi Indians, a fort, and rifles. It must be the little boy in me, but F Troop was a belated dream come true.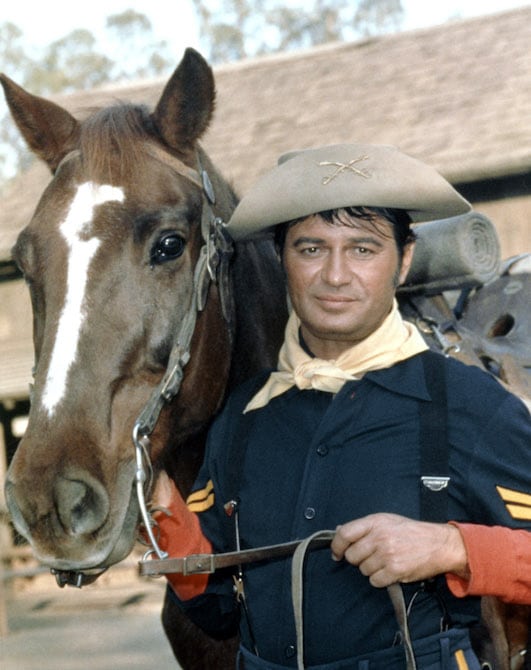 "I always thought they'd take it away, and they did," Storch added of the show's cancelation. "But we stunned and rocked 'em for three years. The friends I made through F Troop are forever friends, like Forrest Tucker and Ken Berry, and Jim Hampton. Forrest Tucker was a great guy to work with, a fine actor and really nutty about comedy."
'The Ghost Busters'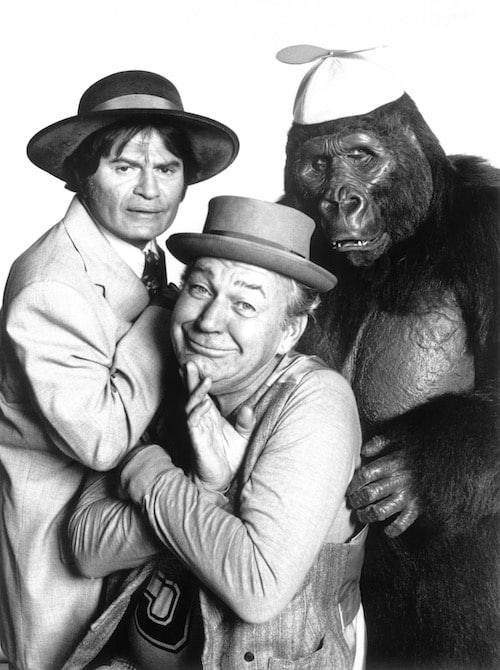 In 1975, Storch and Tucker were reunited — along with a gorilla named Tracy (Bob Burns) — in The Ghost Busters. No, not those guys, these are the other ones: A Trio of supernatural detectives who did their thing on Saturday mornings for 15 episodes. Kids loved it, and so did the actors, who thoroughly enjoyed working together again. Storch told The San Bernardino Country Sun at the time that when he and Tucker met for the first time on F Troop, "We immediately knew it was working when we began finishing each other's sentences and anticipating each other's moves. It was as though we were twins. It's a thing that happens rarely between two performers, but it does happen and it did to us."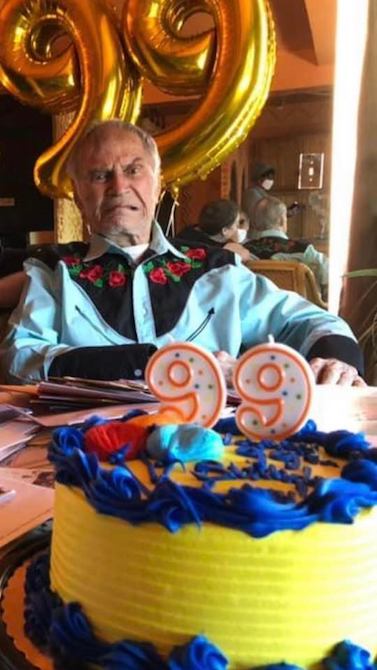 Added Tucker in the same article, "We gotta tell you, though: When we started doing the show, it didn't take either of us very long to learn that the real star of this show is the gorilla." And to show the depth of their friendship, when Tucker was offered the show, his immediate response was, "If you get Larry Storch to do it with me, you've got a deal."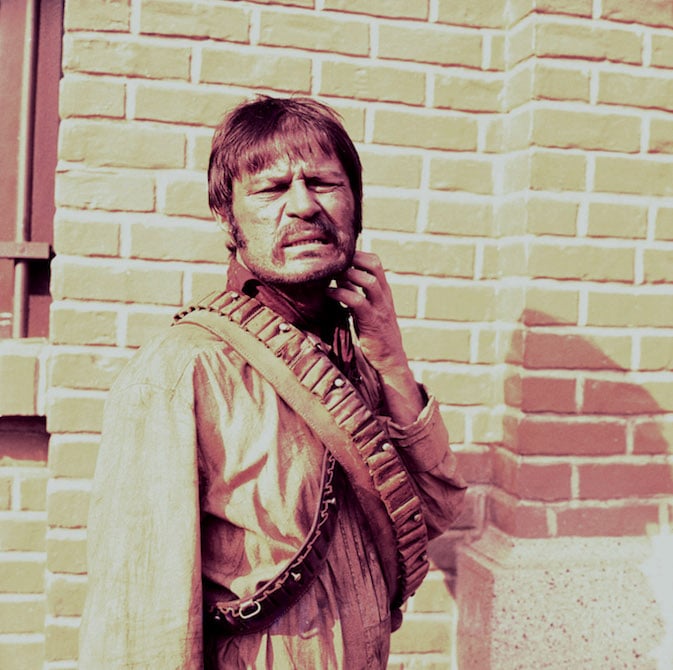 After The Ghost Busters, Storch returned to standup comedy, spending quite a bit of time performing in Vegas, and shifting back and forth between mediums. Throughout his career, he also provided voiceover work on such cartoons as The Pink Panther Show, Groovie Ghoulies, The Inspector, The Brady Kids, Cool Cat, and Tennessee Tuxedo, for which he voiced the character of Mr. Whoopee.
In recent years, Storch ket in touch with fans largely through postings on his Facebook page (which has 57,000 followers), genuinely thrilled that people still engaged with him on F Troop and many of the projects he's worked on throughout his life. Larry Storch passed away on July 8, 2022 at the age of 99 from natural causes.