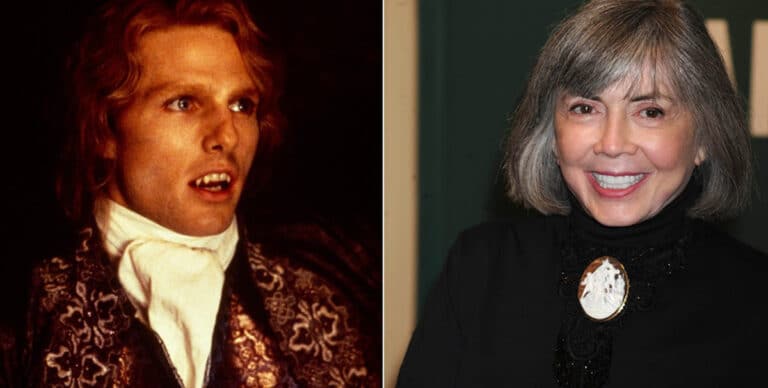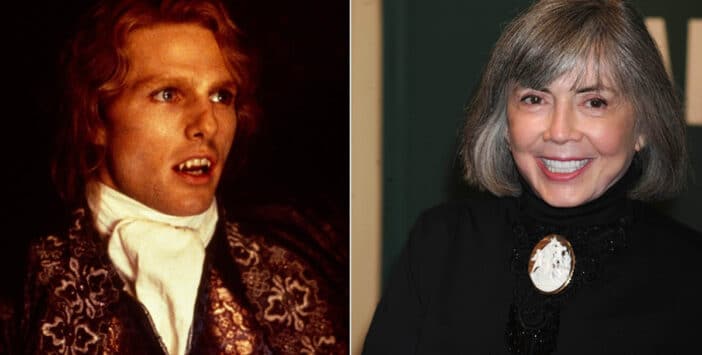 Author Anne Rice, best known for Interview with the Vampire (turned into a 1994 film starring Tom Cruise and Brad Pitt) and its umbrella title The Vampire Chronicles, has died at the age of 80 as a result of complications from a stroke, this according to her son, Christopher.
On the official Anne Rice Facebook page, he writes, "It breaks my heart to bring you this sad news … Anne passed away due to complications resulting from a stroke. She left us almost 19 years to the day my father, her husband Stan, died. The immensity of our family's grief cannot be overstated. As my mother, her support for me was unconditional — she taught me to embrace my dreams, reject conformity and challenge the dark voices of fear and self-doubt. As a writer, she taught me to defy genre boundaries and surrender to my obsessive passions.
"In her final hours, I sat beside her hospital bed in awe of her accomplishments and her courage," he adds, "awash in memories of a life that took us from the fog faced hills of the San Francisco Bay Area to the magical streets of New Orleans to the twinkling vistas of Southern California. As she kissed Anne goodbye, her younger sister, Karen, said, 'What a ride you took us on, kid.' I think we can all agree. Let us take comfort in the shared hope that Anne is now experiencing firsthand the glorious answers to many great spiritual and cosmic questions, the quest for which defined her life and career."
RELATED: Here's What Happened to Dark Shadows Actor Jonathan Frid, Who Played Vampire Barnabas Collins (Exclusive)
Rise of The Vampire Author
She was born Howard Allen Frances O'Brien on October 4, 1941 in New Orleans, Louisiana. As to her different name, she explained, "Apparently my mother thought it was a good idea to name me Howard. My father's name was Howard, she wanted to name me after Howard, and she thought it was an interesting thing to do. She was a bit of a Bohemian, a bit of a mad woman, a bit of a genius and a great deal of a great teacher. And she had the idea that naming a woman Howard was going to give that woman an unusual advantage in the world."
Obviously it didn't hurt. Her first novel was Interview with the Vampire, which was published in 1973 and broke conventions within the vampire genre that proved extremely influential. She herself was influenced in creating Lestat and other characters from that novel from the 1936 horror film Dracula's Daughter and the character played in it by Gloria Holden. "It established to me what vampires were," Rice said. "These elegant, tragic, sensitive people. I was really just going with that feeling when writing Interview with the Vampire. I didn't do a lot of research."
Ultimately there would be 14 entries in The Vampire Chronicles. Other series include New Tales of the Vampire (two titles), Lives of the Mayfair Witches (three titles), Ramses the Damned (three titles), Chris the Lord (a pair of titles), Songs of the Seraphim (two titles), The Wolf Girl Chronicles (two titles), and Sleeping Beauty (four titles under the pseudonym A.N. Roquelaure); four standalone novels. Both The Vampire Chronicles and Lives of the Mayfair Witches are being turned into television series by AMC.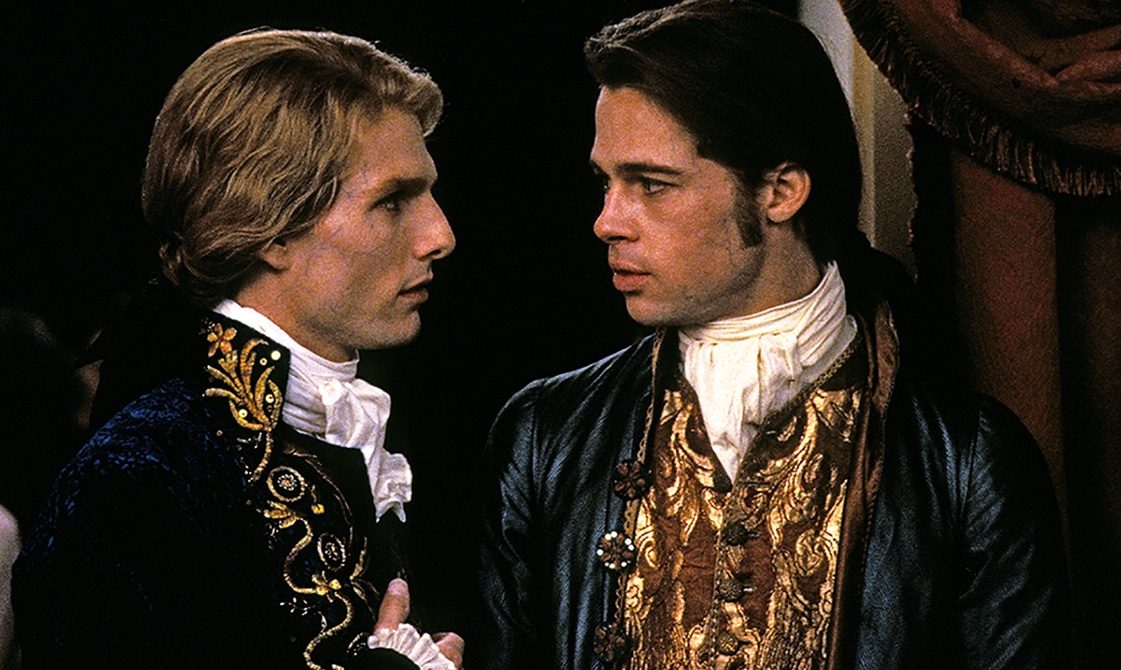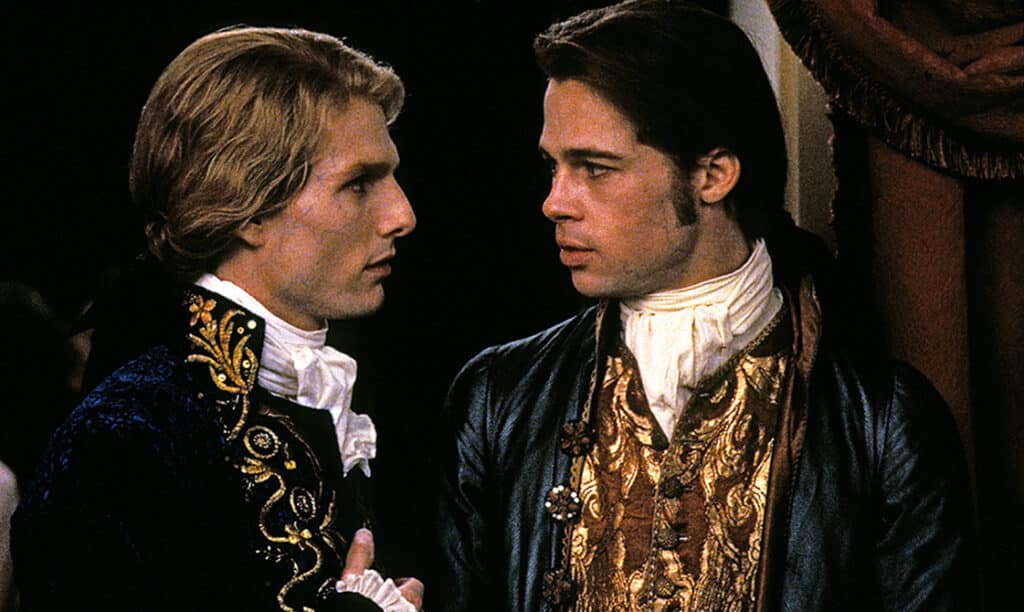 Notes Christopher Rice, "Anne will be interred in our family's mausoleum at Metairie Cemetery in New Orleans in a private ceremony. Next year, a celebration of her life will take place in New Orleans. This event will be open to the public and will invite the participation of her friends, readers and fans who brought her such joy and inspiration throughout her life."