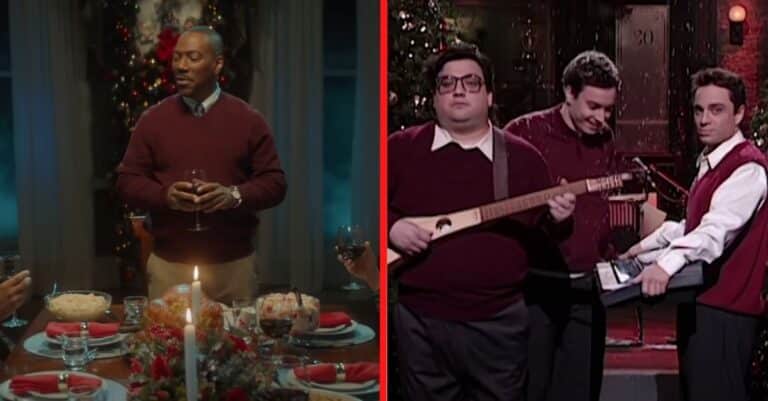 Saturday Night Live has been the go-to comedy show that covers pretty much every current event in the news whether it's politics, celebrity drama, and even holidays. And over the years, we've seen some pretty great holiday-themed skits and sketches from the SNL cast!
In this article, we're taking a look at some of the best holiday-themed SNL skits and sketches including some of the show's greats like Eddie Murphy, Matt Damon, Alec Baldwin, and more.
1. "Home for the Holidays"
One of Eddie Murphy's many SNL skits was about having family over for the holidays. While Murphy is delivering a heart-warming speech to the rest of the family, the camera cuts to scenes of different family members arguing with each other and irritating one another during their stay.
RELATED: 'Saturday Night Live' Is Back But With Lowest Ratings In A While
2. "Best Christmas Ever"
If you're a parent who has experienced their children waking them up super early on Christmas Day may know this kind of skit all too well. Actor Matt Damon is enjoying Christmas with his family when he is interrupted with memories of frustrating moments he's had… these memories are brought to light when Cecily Strong notes their daughter loves her new playhouse and asks if he was up late building it when a flashback shows Damon kicking the playhouse and cursing as he's trying to put it together.
3. "The Christmas Candle"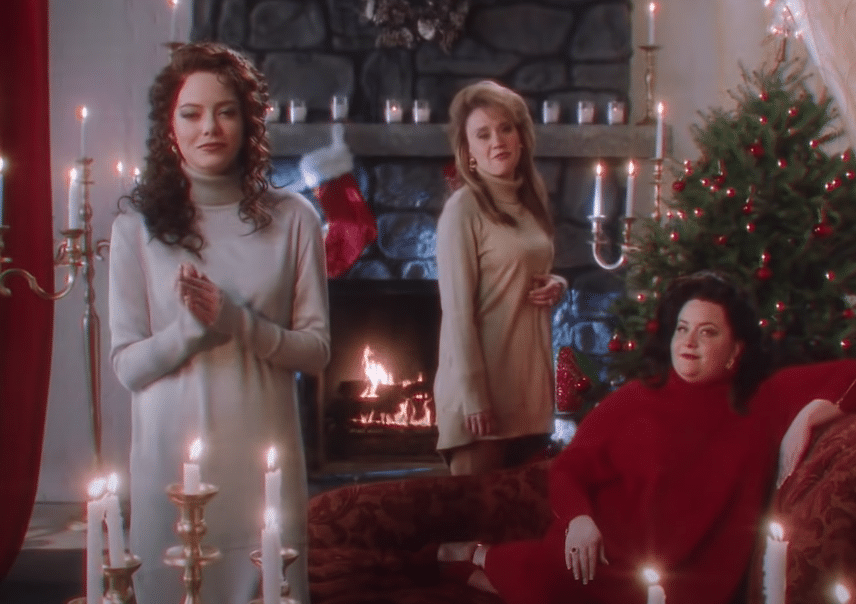 Actress Emma Stone hosted SNL back in 2016 which featured a holiday song about candles. In the music video, Stone herself, Aidy Bryant, and Kate McKinnon all sing about the perfect, last-minute holiday gift featuring the following lyrics:
"It's a candle / That same peach candle / Regifted 'round the world in just one day / Thank you candle / The one true candle / The candle that we all get then give away."
4. "Santa Baby"
When Ryan Gosling hosted the show in 2015, he portrayed a man (along with his wife) who is new to the neighborhood and invited over for a Christmas party. He starts to really scare everyone though when his love for Santa starts to get a little too much… and he begins insisting that Santa is indeed real.
5. "The Sparkle Players Christmas Show"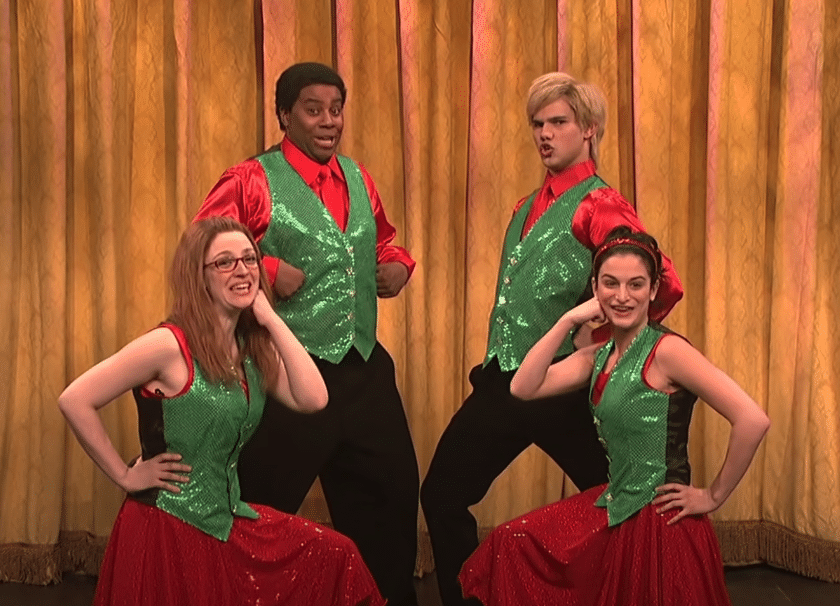 Okay, this might be my personal favorite skit and a very underrated one from 2009. Host Taylor Lautner is included in the skit, donning a blonde wig and sporting an accent as well. He and his "middle school" peers are required to perform their new holiday song for the school, which earns plenty of backlash from one bad kid in the audience: Trevor.
6. "I Wish It Was Christmas Today"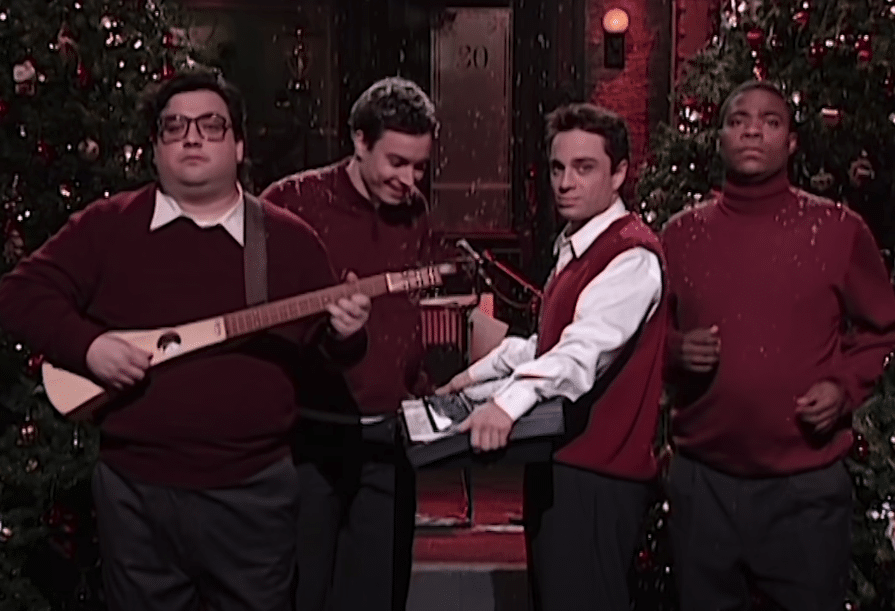 In this hilarious musical skit, Horatio Sanz, Jimmy Fallon, Tracy Morgan, and Chris Kattan team up to perform their song "I Wish It Was Christmas Today." The song first came to fruition in 2000 and has been repeated over continual holiday seasons to come. Additionally… it's kinda catchy, too.
7. "NPR's Delicious Dish: Shweddy Balls"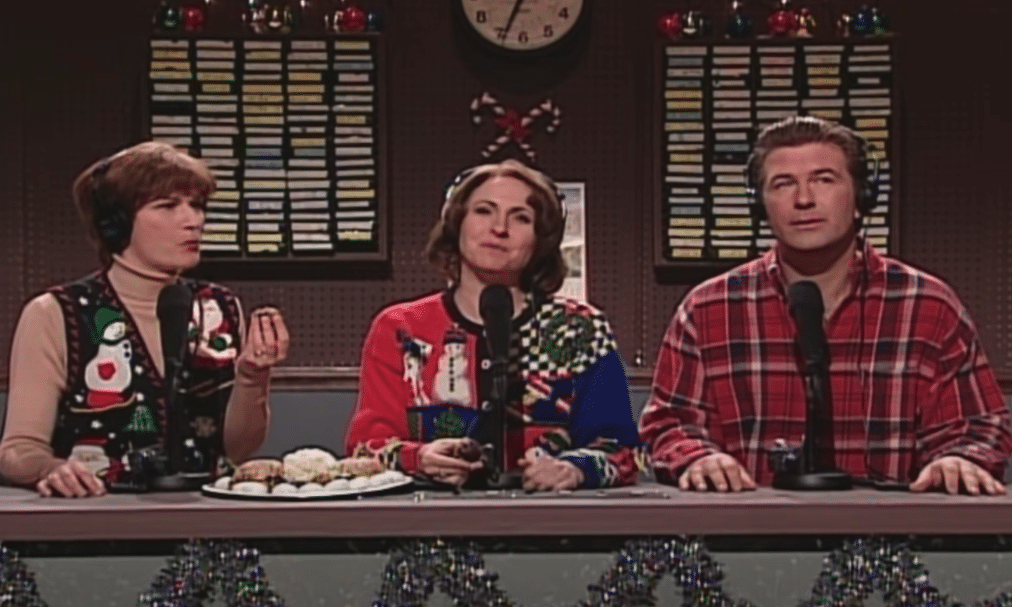 Okay, now we're getting into a little less G-rated and a little more PG-13-rated. Alec Baldwin hosts this episode of the show alongside SNL alums Ana Gasteyer and Molly Shannon in this 1998 sketch. Gasteyer and Shannon play two NPR hosts who go on to introducer baker Pete Schweddy (Baldwin) whose famous holiday dessert is aptly named… Shweddy balls. Another unforgettable sketch as the live audience gasps and laughs at every punchline.
Which holiday SNL skit has always been your favorite? Get in the comments and let us know.
RELATED: 'Saturday Night Live' Creator Is Trying To Get Veteran Cast Members To Stay Longer